Market Overview
The Global Band Sawmill Market Size is projected to grow at CAGR of approximately 11.3% during the forecast period.
Band sawmills employ a continuous band saw blade to generate exact cuts, increasing milling precision and productivity. The market is the market for band sawmill machinery used in the timber and lumber sector to turn logs into lumber.
The rising demand for lumber and timber products, the move towards sustainable forestry practices, and the implementation of cutting-edge technology in sawmill equipment are some of the factors driving the market. In addition, government efforts and subsidies to assist the development of the forestry sector are anticipated to fuel market expansion.
Market Dynamics
Market Drivers
Growing Demand for Lumber and Timber Products
The market for band sawmill equipment is anticipated to be driven by the rising demand for lumber and timber products across various end-use industries, including construction, furniture, and packaging. The need for housing and infrastructure is anticipated to increase along with population growth and urbanization, propelling demand for lumber products and market growth.
Adoption Of Sustainable Forestry Practices
The demand for band sawmill equipment is anticipated to be driven by the growing trend toward sustainable forestry practices and ethical timber sourcing. Demand for goods created from sustainably derived materials rises as people grow more ecologically concerned. It is anticipated that there will be a significant demand for sawmill equipment intended to maximize the use of raw resources and decrease waste.
Market expansion is anticipated to be fueled by government programs and subsidies to encourage the development of the forestry sector. Demand for band sawmill equipment may increase due to government funding for environmentally friendly forestry practices and investments in sawmill infrastructure.
Market Restraints
Some firms can find it difficult to get started because of the high initial cost of band sawmill equipment. This may prevent the widespread use of the technology, especially in places where funding and government assistance are scarce.
The sawmill sector may be impacted by environmental restrictions, notably those about emissions and waste management. Operational restrictions or higher expenses may result from compliance with these standards for sawmill operations.
Market Opportunities
Growing Adoption of Automation
The sawmill sector rapidly utilizes automation and robotics to boost productivity and save labor costs. We may anticipate a rise in the use of automation in the band sawmill industry as costs decline and technology advances. Companies now have the chance to set themselves apart by providing cutting-edge automation solutions.
Market Scope
Report Metric
Details
Market Size by 2031
USD XX Million/Billion
Market Size in 2023
USD XX Million/Billion
Market Size in 2022
USD XX Million/Billion
Historical Data
2019-2021
Base Year
2022
Forecast Period
2023-2031
Report Coverage
Revenue Forecast, Competitive Landscape, Growth Factors, Environment & Regulatory Landscape and Trends
Segments Covered

Segment by Type

Horizontal
Vertical

Segment by Application

Wood Industry
Agriculture

Geographies Covered

North America
Europe
APAC
Middle East and Africa
LATAM

Companies Profiles

Primultini
Logosol
Form
Drozdowski
Wravor
Mebor
Norwood
AMR
Serra
Wirex
Shandong Woodworking
Nantong Maoyi
Segmental Analysis
Segmented based on Type
For better understanding type is further segmented into Horizontal, Vertical.
Logs spread horizontally on a bed can be chopped using horizontal band sawmills. This sawmill can handle logs up to several feet in diameter and is perfect for sawing huge logs. Larger sawmill operations that demand high throughput and high-volume production frequently employ horizontal band sawmills.
On the other hand, vertical band sawmills are made to chop logs that are positioned vertically. This sawmill can handle logs up to several inches in diameter and is perfect for sawing smaller logs. Smaller-scale sawmill businesses that demand flexibility and precision frequently use vertical band sawmills.
Segmented By Application
The segment can be further bifurcated into Wood Industry, Agriculture, and Others.
Sawmills are part of the wood industry and are generally used to turn logs into lumber and other wood products. The demand for lumber and other wood products used in building, furniture, and other industries fueled the need for sawmills in this market. The wood industry is a key user of sawmills.
Logs are transformed into fencing, posts, and other items utilized in farming and ranching operations by sawmills, also used in the agricultural sector. This section features a wide range of sawmills, including mobile sawmills for use on ranches and farms.
The "Others" segment covers a wide range of additional sawmill uses, including the processing of composites and plastics, and other non-wood products. Also included in this group could be tiny sawmills used for craft or hobby projects.
Regional Analysis
The Global Band Sawmill Market is segmented by region as North America, Europe, Asia Pacific, Latin America, and Middle East and Africa.
North America is developed, with supply chains in place and a sizable amount of market saturation. The need for wood products in the construction and furniture industries has made the US the region's biggest market for band sawmills. With a robust forestry sector and rising demand for wood products, Canada is another important market for band sawmills. The increased interest in sustainable forestry techniques also drives the demand for effective and eco-friendly sawmills.
Europe is also developed, with well-established supply chains and a high level of market saturation. This region's market is distinguished by a high degree of automation and technological advancement. Following Germany in importance as a market in Europe is France, Italy, and the UK. The construction and furniture industry and rising demand for sustainable forestry methods and wood products all contribute to the region's band sawmill demand. In the upcoming years, the European market is anticipated to rise moderately, fueled by technological advancement and the demand for high-quality wood products.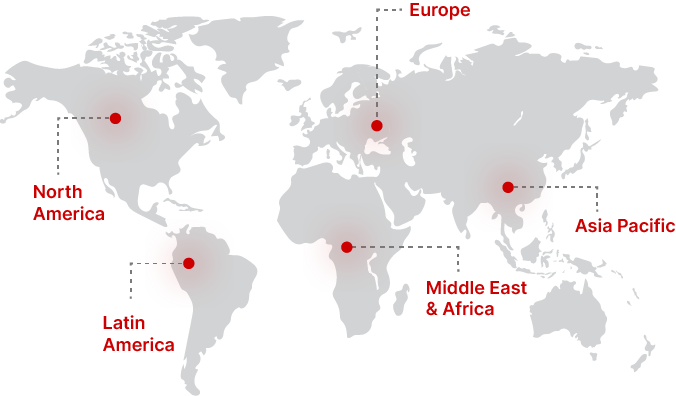 Regional Growth Insights
Download Free Sample
Key Players
Logosol
Form
Drozdowski
Wravor
Mebor
Norwood
AMR
Serra
Wirex
Shandong Woodworking
Nantong Maoyi
Recent Developments
Recent Developments by The Market Players
In October 2022, A variety of forestry tools, such as log skidders and forwarders, were added to Norwood's product line
Band Sawmill Market Segmentations
Segment by Type
Segment by Application
Wood Industry
Agriculture
Frequently Asked Questions