Market Overview
The global Bed Cushion market Size is projected to register a CAGR of 6.4% during the forecast period 2023-2031.
The products used to improve the comfort and support of a bed are referred to as bed cushions. Bed cushions give the head, neck, back, and other body areas more support and cushioning while you sleep. The sizes and shapes of bed cushions range from rectangular to square to circular to cylindrical. The head, neck, back, or legs can all be supported using them, among their many other uses. Certain bed pillows are intended to treat particular problems like sleep apnea, acid reflux, or snoring. Memory foam is one of the most common varieties of bed cushions on the market today. These cushions are made of a material that adapts to the body's heat and pressure and conforms to the user's shape. This offers a specialized level of comfort and support that may help relieve pain and improve sleep.
Mattresses, pillowcases, and other home furnishings have seen an increase in sales due to rising product demand from the real estate industry to meet the needs of the residential market. The COVID-19 pandemic, however, has affected market expansion. The outbreak made many hesitant to leave their houses. As a result, the e-commerce industry has expanded, and companies are creating creative strategies to let clients buy mattresses from the comfort of their homes.
Market Dynamics
Market Drivers
Rising prevalence of health conditions
As health conditions like back discomfort, arthritis, and sleeplessness are more common, bed cushions are becoming increasingly popular. People may find it challenging to sleep effectively due to these disorders, which may harm their health and well-being. In particular, orthopedic and memory foam bed cushions are made to support and relieve pressure points, allowing patients with these disorders to sleep more comfortably and restfully. As a result, it is anticipated that the need for bed cushions will increase over the next years. Furthermore, a growing body of research emphasizes getting enough sleep for overall health and well-being. Obesity, diabetes, and cardiovascular disease are just a few of the health problems that have been linked to lack of sleep. People are seeking products that will enable them to sleep better as they become more aware of these risks. By offering support and comfort that can hasten sleep and keep it longer, bed cushions can play a significant role in this. Due to consumers' willingness to spend money on high-quality products that can improve their sleep, there has been an increase in the demand for bed cushions in recent years.
Increasing Disposable income
As people's disposable income rises, there is a higher demand for high-end and high-quality goods, especially bed cushions. The need for items with greater comfort and sturdiness has increased, which has fueled expansion in the market for bed cushions worldwide. As an illustration, the United States disposable personal income rose to 19594.76 USD billion in January from 19207.40 USD billion in December 2022. thus fueling market expansion.
Market Restraints
A primary barrier to the bed cushion industry is price sensitivity. Some customers may be willing to spend more on high-quality bed cushions, but others may be more price-conscious and choose less expensive options or forego the purchase altogether. This is particularly true in emerging markets where consumers are less likely to choose luxury items like bed pillows in favor of necessities like food and housing due to lower disposable incomes. The availability of inexpensive knockoffs and fake goods may also influence the bed cushion market's price sensitivity. These goods may be of poorer quality and may not provide as much comfort and support as genuine goods, but they are frequently marketed at prices substantially lower than those of the original goods. Because of this, legitimate manufacturers may find it challenging to compete on price, and consumer confidence in the market as a whole may suffer.
Market Opportunity
Growing Popularity of online sales channels
Online marketplaces and e-commerce websites have become increasingly well-liked among customers, increasing the appeal of online sales channels. This has improved accessibility to a wider selection of goods, including bed pillows, now available online by various producers and shops. Manufacturers will have the chance to reach a larger audience and boost their sales due to this trend, which is anticipated to last for the foreseeable future.
Market Scope
Report Metric
Details
Market Size by 2031
USD XX Million/Billion
Market Size in 2023
USD XX Million/Billion
Market Size in 2022
USD XX Million/Billion
Historical Data
2019-2021
Base Year
2022
Forecast Period
2023-2031
Report Coverage
Revenue Forecast, Competitive Landscape, Growth Factors, Environment & Regulatory Landscape and Trends
Segments Covered

By Type

Innerspring Mattress
Foam Mattress
Latex Mattress

By Application

Private Households
Hotels
Hospitals

Geographies Covered

North America
Europe
APAC
Middle East and Africa
LATAM

Companies Profiles

Serta Simmons Bedding
Tempur Sealy International
Sleep Number
Hilding Anders
Corsicana
Ruf-Betten
Recticel
Derucci
Sleemon
MLILY
Therapedic
Ashley
Breckle
King Koil
Pikolin
Mengshen
Lianle
Airland
Segmental Analysis
The global bed cushion market is segmented based on type, application, and region.
Based on Type
The market is divided into Innerspring Mattress, Foam Mattresses, and Latex Mattresses.
The market leader right now is foam mattresses. Due to their propensity to contour the body and ease pressure spots, foam mattresses are well-liked since they can enhance sleep quality and lessen pain. Foam mattresses can also be less expensive than high-end options like latex mattresses and frequently last longer than other mattress types.
Another substance occasionally used for bed cushions is latex, which is hypoallergenic, strong, and supportive. While latex bed cushions may cost more than foam alternatives, they offer more durable comfort and support.
As most bed cushions are small, innerspring coils are often unused since they are too heavy and unwieldy.
By Application
The market is sub-segmented into Private Households, Hotels, and Hospitals.
Since that clients could have varying sleeping positions and preferences, bed cushions for private households might be primarily concerned with comfort and personal desire. Private homes might also have a wider selection of styles, colors, and material bed cushions.
Regional Analysis
The Global Corner Bathtubs Market is segmented by region as North America, Europe, Asia Pacific, Latin America, and Middle East and Africa.
Depending on the region, the market is analyzed in North America, Asia-Pacific, Europe, and LAMEA. Asia-Pacific dominates the market.
Asia-Pacific holds the major share of the market. Due to a growing middle class with more disposable cash, Asia Pacific has a stronger need for bed cushions. Since consumers are becoming more concerned about home decor and establishing a comfortable living place, the region may also have a stronger need for bed cushions for private families.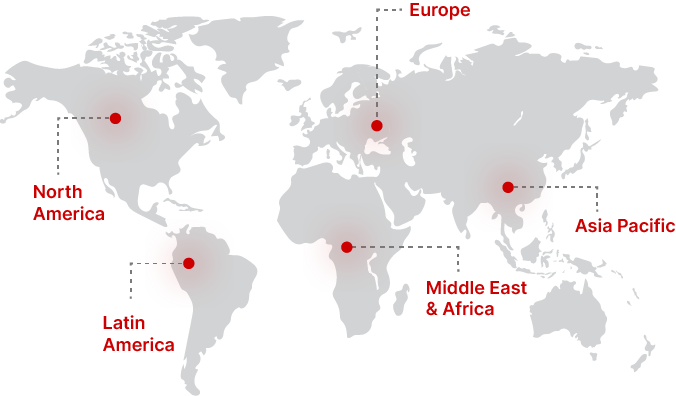 Regional Growth Insights
Download Free Sample
Key Players
Tempur Sealy International
Sleep Number
Hilding Anders
Corsicana
Ruf-Betten
Recticel
Derucci
Sleemon
MLILY
Therapedic
Ashley
Breckle
King Koil
Pikolin
Mengshen
Lianle
Airland
Recent Developments
In January 2023, Changes to Major Lines in the Serta and Beautyrest Portfolio are Announced by Serta Simmons Bedding.
In January 2023, they are Introducing the brand-new TEMPUR-breeze® Mattress, and TEMPUR-Ergo® Smart Base Sets from Tempur-Pedic®.
Bed Cushion Market Segmentations
By Type
Innerspring Mattress
Foam Mattress
Latex Mattress
By Application
Private Households
Hotels
Hospitals
Frequently Asked Questions