Market Overview
According to Reed Intelligence the Global Boat Fish Finder Market Size will approximately grow at a CAGR of 7.0% during the forecast period.
Boat fish finders are electronic devices that use sound waves to detect objects beneath the water's surface. They consist of a display and a transducer. The sonar device emits high-frequency sound waves into the water and detects when those sound waves return after reflecting off submerged objects. A fish finder's ability to detect fish and other underwater objects depends on its ability to analyze outgoing and incoming sound waves. Catching fish without using fish finders is feasible, but if you have access to a full lake, being aware of the best locations to fish will make your job significantly simpler. Fish finders will inform you exactly where the productive areas are, helping you use your time and effort more efficiently.
Market Dynamics
Market Driver
Growing Consumption of Seafood Globally
The considerable increase in the consumption of fish products due to their high nutritional content has been a big factor in feeding the need for the fish finders market. Over the past fifty years, global seafood consumption has steadily increased. This increase in consumption is attributable to the rise in living standards in developing nations, such as China, and the health consciousness of some developed nations.
Additionally, the rise in living standards of people throughout the globe has played a major role in fuelling this demand. The ever-expanding marine food sector worldwide will place a significant demand on the commercially available boat fish finder technology.
Market Restrains
Fish finders can be pricey, and side imaging fish finders cost more than a regular fish finder, which means that purchasing one will be difficult for your finances. Fish finders can be expensive, particularly ones with more sophisticated functions. Some fishermen won't be able to buy high-end fish finders because of the several hundred dollar price tag attached to them. Fishermen who fish from boats need to consider the price of the fish finder concerning the cost of their other boat fishing equipment, such as paddles, life vests, and fishing rods. This high price association will hamper the boat fish finder market growth.
Sonar systems are designed to find fish. These sonar devices send sound pulses, measure echoes, and determine object distances like conventional sonar systems. The Fishfinder sonar system produces sound waves, which can disrupt marine ecosystems and the species that inhabit them. While current fish finders use sonar with very modest power output, extended exposure to these sound waves can harm fish and other marine species. As a result of this environmental impact on fish species, the market for boat fish finders will experience a contraction.
Market Opportunities
Advancements In Fish Finders
The growing global marine food sector needs more boat fish finders for commercial and recreational use. It's well known that significant population expansion and wealth development in certain developing nations, and increased health consciousness in some rich countries have driven global fishery product consumption. This growing commercial marine food industry needed a high-tech fish detector to enhance the supply and minimize time. Major market rivals now offer CHIRPS sonar, down image, side image analysis, and GPS to help skilled anglers find fishing areas fast. Live Sonar is revolutionizing how recreational and professional fishermen fish by showing structure, fish, and lure activity in real time. FishfinderFishfinder GPS integration and product advancements generate new potential in the next years.
Market Scope
Report Metric
Details
Market Size by 2031
USD XX Million/Billion
Market Size in 2023
USD XX Million/Billion
Market Size in 2022
USD XX Million/Billion
Historical Data
2019-2021
Base Year
2022
Forecast Period
2023-2031
Report Coverage
Revenue Forecast, Competitive Landscape, Growth Factors, Environment & Regulatory Landscape and Trends
Segments Covered

Segment by Type

Portable Fish Finders
Fixed Fish Finders

Segment by Application

Recreational Fishing
Commercial Fishing

Geographies Covered

North America
Europe
APAC
Middle East and Africa
LATAM

Companies Profiles

Humminbird
Navico
Furuno
Garmin
Raymarine
Samsung ENC
Deeper
Lucky Sonar
Norcross Marine Products
SI-TEX Marine Electronics
Segmental Analysis
Segment by Type
Both professional and amateur fishermen use portable fish finders to locate fish colonies. The portable device can be installed in any boat and removed when the fishing journey is complete. They are the most portable varieties, which can be utilized on land and water. When fishing through the ice, these tools shine. The sensitive flasher transmits real-time data from below the ice hole, making it excellent for pan fish, trout, and bass fishing.
A fixed fish finder is a device that employs sonar to detect reflected pulses of sound energy to identify fish underwater, and it is commonly used for many purposes. Anglers and fishermen are the primary users of this equipment, as it is used to identify fish in freshwater bodies like lakes and rivers. This device uses sonar technology to detect underwater things such as fish, rocks, and other structures. They utilize a transducer, which sends out a signal that bounces off underwater objects.
Segment by Application
Fishing for enjoyment, exercise, or competition is called recreational fishing, sometimes a sport or game fishing. It can be compared with commercial fishing, which refers to fishing done professionally for profit, or subsistence fishing, which refers to fishing done to ensure survival and maintain one's standard of living. Fish finders are electronic devices used in recreational fishing to detect and identify the species of fish inhabiting a given body of water.
The sector that brought in the most revenue within the global market for fish finders is the commercial fishing industry. Economic fishing refers to the practice of capturing fish for commercial gain, and it typically takes place in natural fisheries. Even though it provides a significant quantity of food to a number of countries worldwide, the people whose livelihoods depend on it must routinely go to remote areas of the ocean and survive harsh conditions. The largest fishing market is comprised of both individual families and major businesses. In response to declining fish populations and rising demand, several commercial fishing companies have compromised their harvest's viability by fishing further down the food chain.
Regional Analysis
North America (USA and Canada)
The North American region is predicted to maintain its dominant position during the forecast period. This can be associated with increased recreational fishing activities and technological improvements associated with fish finders, particularly in the United States, which has a high demand for such items due to the extensive coastline and marine resources. In particular, this can be attributed to the growth of the sport fishing industry in Alaska. An increase in the number of technologically advanced pieces of equipment being used and the number of innovative products being introduced in the region.
Europe (Germany, the U.K., France, Russia, Italy, Rest of Europe)
The European fish sector is booming due to European consumers spending more on seafood and fish despite increasing prices. Due to increased European aquaculture production and landings, demand and prices have grown. Fish, prawn, and trout-based meals are also in high demand in Europe. Due to its coastal location, these recipes are driving European fish industry expansion. Fast food restaurants in Europe already provide popular seafood meals, boosting the development of the fish industry. As a result of the growing demand for fish products in Europe, the market for boat fish finders is expected to expand soon.
Asia-Pacific (China, Japan, South Korea, India, Southeast Asia, Rest of Asia-Pacific)
The most significant contributions to the fish and seafood market come from China, India, and Japan. The fishing sector is experiencing rapid growth, which has led to increased use of fish finders and, as a result, increased demand for these devices in countries such as China and India. The fishing business has raised people's awareness of the health advantages of fish, making new opportunities available in such regions.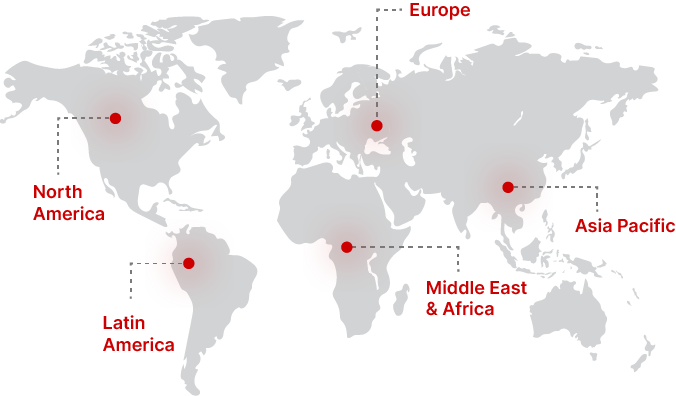 Regional Growth Insights
Download Free Sample
Key Players
Humminbird
Navico
Furuno
Raymarine
Samsung ENC
Deeper
Lucky Sonar
Norcross Marine Products
SI-TEX Marine Electronics
Recent Developments
1 December 2022- Lowrance, a company considered the industry leader, introduced the latest generation of fishing electronics. Fishermen now have access to a comprehensive package of the most cutting-edge fish-finding technology, including the newest HDS PRO chart plotter/fishfinderfishfinder, the highest resolution ActiveTargetTM 2 Live Sonar, and ultra-high-definition Active Imaging TM HD. This technology has assisted fishermen in locating and catching more fish for more than half a century.
Boat Fish Finder Market Segmentations
Segment by Type
Portable Fish Finders
Fixed Fish Finders
Segment by Application
Recreational Fishing
Commercial Fishing
Frequently Asked Questions