Market Overview
According to Reed Intelligence the Global Citrus Fiber Powder Market Size will approximately grow at a CAGR of 5.5% during the forecast period.
The international food and pharmaceutical industries are both keeping a close eye on the Citrus Fiber Powder Market. Citrus fiber powder is a naturally occurring, plant-based snack made from the peels of citrus fruits, particularly lemon and orange, that is high in dietary fiber. It is a versatile ingredient that may be used in both culinary and non-food applications due to its advantageous properties.
The need for natural and clean-label ingredients in the food sector is one of the main drivers influencing the market. Consumers who are concerned about their health are increasingly choosing goods with high fiber content to enhance their overall wellbeing and digestive health. Citrus fiber powder and other clean label additives satisfy consumer demand for transparent, all-natural food products.
A citrus fiber powder that is food-grade might enhance the nutritional content and mouthfeel of meals. It works well as a stabilizing, thickening, and texturizing component in a variety of culinary applications, such as ice cream and confectionery items. The chemical is also used by the pharmaceutical industry as a binder and excipient in pharmaceuticals and nutritional supplements.
Market Dynamics
Market Drivers
The ability to emulsify, gel, and bind water are only a few of the crucial functional properties that citrus fiber powder has and that are required for its application. These characteristics make it a flexible ingredient that may be used as a stabilizer, thickener, or texturizer to a range of baked goods, beverages, dairy products, and meat products.
Market Restraints
A condensed supply chain Many companies make citrus fiber powder in regions where citrus fruit is often grown. Due to transportation and supply chain constraints, certain locations could not have easy access to particular components, which would make it challenging for some areas to build their markets.
Market Opportunities
Citrus fiber powder may be used in pet food recipes as a natural, fiber-rich ingredient due to the growing demand for clean label and natural pet food products. As pet owners seek for healthier and more natural solutions for their furry companions, citrus fiber will undoubtedly continue to grow in popularity in the pet food industry.
Market Scope
Report Metric
Details
Market Size by 2031
USD XX Million/Billion
Market Size in 2023
USD XX Million/Billion
Market Size in 2022
USD XX Million/Billion
Historical Data
2019-2021
Base Year
2022
Forecast Period
2023-2031
Report Coverage
Revenue Forecast, Competitive Landscape, Growth Factors, Environment & Regulatory Landscape and Trends
Segments Covered

Segmentation By Type

Food Grade
Pharmaceutical Grade

Segmentation By Application

Ice Creams
Confectionery

Geographies Covered

North America
Europe
APAC
Middle East and Africa
LATAM

Companies Profiles

Fiberstar Inc
Gino Gums Stabilizers
Ceamsa
Pharmaceutical Grade
Citrus Peel Fiber
Segmental Analysis
Segmentation By Type
Food Grade to guarantee that it meets or exceeds all requirements for quality and safety, the citrus fiber powder used in the food industry has undergone extensive testing and processing. This all-natural, plant-based ingredient comes from citrus fruits and is high in dietary fiber. Food grade citrus fiber powder may be added to a range of food products to enhance their nutritional value and usability. There are no additional or potentially dangerous ingredients in this powder.
Pharmaceutical grade citrus fiber powder is made to even higher purity and quality standards in order to meet the stringent requirements of the pharmaceutical industry. It undergoes rigorous testing and quality control methods to ensure its safety and suitability for medical and pharmaceutical uses. Pharmaceutical-grade citrus fiber powder is used as an excipient or binder in pharmaceutical formulations to provide various medications and nutritional supplements structure and durability.
Segmentation By Application
Manufacturers are increasingly adding citrus fiber powder to ice creams to improve the stability and smoothness of their frozen confections. Citrus fiber powder, a food-grade emulsifier and stabilizer, improves the smoothness and texture of ice cream while delaying the formation of ice crystals. Due to its ability to hold onto moisture, the component is used for premium and high-quality ice cream products. As a result, the texture is smoother and lasts longer.
In the confectionery industry, citrus fiber powder is utilized in a range of sweet treats such candies, gummies, and fruit snacks. Food-grade citrus fiber powder guarantees the proper texture and consistency of confectionery items by acting as a binder and thickening agent. By increasing water absorption and providing a chewy texture, it makes it easier to produce soft and delectable confectionary foods.
Regional Analysis
The Global Citrus Fiber Powder Market is segmented by region as North America, Europe, Asia Pacific, Latin America, and Middle East and Africa.
North America
Due to the growing interest in health and wellness in North America, citrus fiber powder has a substantial market there. Due to the rising desire for natural and clean label ingredients in foods and beverages, citrus fiber powder is becoming more and more well-known as a plant-based dietary fiber in this region. Citrus fiber may now be added to a wide range of foods and beverages, including baked goods, dairy products, and drinks, thanks to North America's modern food processing industry.
Europe
Germany, the UK, and France are the three European countries with the highest levels of demand for citrus fiber powder. Customers are seeking sustainable food options with high fiber contents as they become more health aware. Citrus fiber is a widely sought-after ingredient by European food manufacturers looking to enhance nutritional profiles and product texture due to its various functional benefits.
Asia-Pacific
The market for citrus fiber powder in Asia-Pacific is expanding quickly as a result of the rising demand for healthy meals and ingredients with transparent labelling. Expanding urbanization in countries like China, India, and Japan as well as a trend toward healthier eating habits have led to a rise in demand for foods that are richer in dietary fiber. The use of citrus fiber powder in the region's diverse culinary uses is growing.
Latin America
Latin America is also emerging as a potential market for citrus fiber powder due to the region's significant citrus fruit output and the growing public awareness of the benefits of diets rich in fiber. Citrus fiber powder is being utilized more often in a range of culinary products in countries like Brazil and Mexico as consumers seek out healthier and more nutrient-dense options.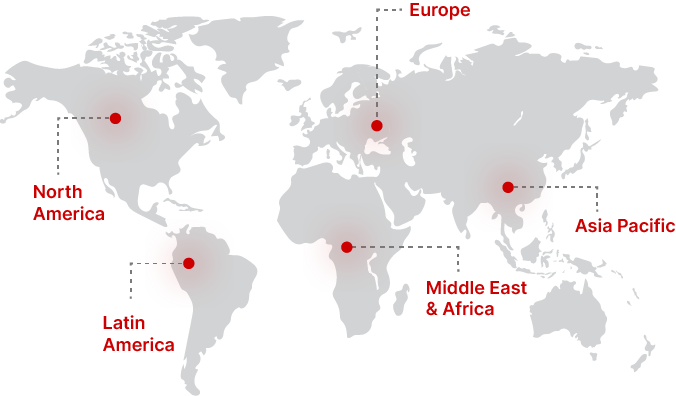 Regional Growth Insights
Download Free Sample
Key Players
Fiberstar Inc
Gino Gums Stabilizers
Pharmaceutical Grade
Citrus Peel Fiber
Recent Developments
Sustainable Sourcing
With a heavy emphasis on moral and ethical sourcing, businesses are working to establish ecologically friendly processes for producing citrus fiber powder. In an attempt to develop a more circular and environmentally beneficial process, this asks for recycling the trash and waste produced during the processing of citrus.
Citrus Fiber Powder Market Segmentations
Segmentation By Type
Food Grade
Pharmaceutical Grade
Segmentation By Application
Frequently Asked Questions