Market Overview
According to Reed Intelligence the Commercial Refrigerators & Freezer Market Size will approximately grow at a CAGR of 4.8% during the forecast period.
The market for commercial refrigerators and freezers is always expanding as a result of the demand that companies have for dependable and effective refrigeration solutions. The market is fueled by a number of reasons, including as the growth of the food service sector, the increasing need for effective food storage and preservation, and the expanding popularity of frozen and chilled foods among consumers.
The industry segment that provides food services, which includes eateries, lodging facilities, cafés, and caterers, is mostly to blame for the market's expansion. In order to follow by food safety laws, preserve perishable commodities, and maintain a steady supply of fresh ingredients for cooking, these firms need industrial freezers and refrigerators. The increased demand for chilled and frozen food and drinks, including frozen dinners, ice cream, dairy products, and other perishable commodities, has an effect on the industry as well. More dependable refrigeration systems are now required as a result of this evolution in order to ensure product quality and freshness across the whole supply chain.
Market Dynamics
Market Drivers
Strict Food Safety and Storage Regulations
In compliance with legal requirements and food safety regulations, perishable food items must be stored correctly and maintained at a steady temperature. Due to the controlled environment they provide, which minimizes food waste, prevents bacterial growth, and preserves product quality, commercial freezers and refrigerators are crucial to assuring compliance with these criteria.
Market Restraints
Commercial refrigeration equipment may be out of reach for start-ups and small businesses due to the significant upfront expenditure necessary. Commercial refrigeration system upkeep is costly. Costs rise as a result of the need for ongoing maintenance payments to cover routine maintenance and repairs. Due to financial constraints, some businesses may decide against purchasing cutting-edge or novel refrigeration systems.
Market Opportunities
Growing Demand for Sustainable Solutions
As environmental awareness and sustainability become more mainstream, the industry has potential. Environmentally friendly refrigeration systems that utilize natural refrigerants, use less energy, and produce less greenhouse emissions are particularly appealing to businesses and consumers. Manufacturers may capitalize on this demand by offering commercial refrigerators and freezers that are both green and energy-efficient.
Market Scope
Report Metric
Details
Market Size by 2031
USD XX Million/Billion
Market Size in 2023
USD XX Million/Billion
Market Size in 2022
USD XX Million/Billion
Historical Data
2019-2021
Base Year
2022
Forecast Period
2023-2031
Report Coverage
Revenue Forecast, Competitive Landscape, Growth Factors, Environment & Regulatory Landscape and Trends
Segments Covered

Segment by Type

Refrigerators
Freezers

Segment by Application

Restaurant
Supermarket

Geographies Covered

North America
Europe
APAC
Middle East and Africa
LATAM

Companies Profiles

Carrier Commercial Refrigeration
Haier
Hoshizaki International
Panasonic
Dover Corporation
Epta SpA
Zhejiang Xingxing
AHT Cooling Systems GmbH
Ali Group
Frigoglass
Aucma
Ugur Cooling
Metalfrio Solutions
Illinois Tool Works Inc
Liebherr
Arneg
Qingdao Hiron
True Manufacturing
YINDU KITCHEN EQUIPMENT
Auspicou
Segmental Analysis
Segmentation By Type
The storage and cooling of perishable foods and drinks is done with the use of refrigerators, a kind of commercial refrigeration equipment. To maintain the quality and freshness of the items being kept, they provide a controlled atmosphere with programmable temperature settings. Restaurants, coffee shops, motels, and catering services are just a few of the many food service establishments that often make use of refrigerators.
Food is frozen and preserved using commercial freezers, which are extremely cold refrigeration equipment. They are necessary to maintain the quality of goods that must be kept at low temperatures for an extended period of time, such as ice cream and frozen dinners. Restaurants, supermarkets, and food processing facilities often have freezers on hand.
Segmentation By Application
Commercial refrigerators and freezers are widely used in the restaurant sector. For the storage and preservation of perishable goods such meats, dairy products, fruits, and vegetables, restaurants need refrigeration equipment. Restaurant freezers and refrigerators help maintain food safety requirements, reduce food waste, and deliver a steady stream of fresh ingredients for cooking.
In order to display and store a large variety of food goods, supermarkets significantly depend on commercial refrigerators and freezers. Fresh vegetables, meats, dairy goods, frozen meals, and other chilled or frozen items are often displayed at supermarkets using refrigerated display cases, open coolers, and walk-in freezers. To preserve product quality and lengthen shelf life, supermarkets keep their facilities at the proper temperature.
Regional Analysis
The Global Commercial Refrigerators & Freezer Market is segmented by region as North America, Europe, Asia Pacific, Latin America, and Middle East and Africa.
North America
This area has a big commercial freezer and refrigerator market. Due to the region's strong food service business, which includes fast food restaurants, supermarkets, and coffee shops, reliable and efficient refrigeration equipment is needed. Due to the market's strong focus on rules governing the preservation and safety of food, modern refrigeration technology has been developed. Despite the rising significance of sustainability and energy efficiency, regulations and incentive schemes encourage the use of environmentally friendly refrigerants. Recent technology developments and well-known local producers encourage market growth.
Europe
The market for commercial freezers and refrigerators is expanding across Europe. Because of the region's expanding foodservice industry, which includes hotels, restaurants, and coffee shops, high-end refrigeration equipment is particularly popular. The adoption of cutting-edge refrigeration systems is impacted by the strict energy efficiency and food safety laws in European nations. The growing demand for environmentally friendly refrigeration systems that use natural refrigerants and minimize environmental consequences is having an influence on the European market. Corporate partnerships and energy-saving programs support the development of the regional economy.
In Asia Pacific
The commercial freezer and refrigerator market is expanding quickly. The need for refrigeration equipment is rising as the population of the area rapidly urbanizes, the food service sector grows, and consumer preferences change. Markets are expanding significantly in nations including China, India, Japan, and South Korea. The Asia Pacific market is being driven by a number of factors, such as the expansion of supermarkets and convenience shops, as well as more food delivery services and retail chains. To satisfy the wide variety of market demands, manufacturers in the area are concentrating on developing energy-efficient and fairly priced refrigeration equipment.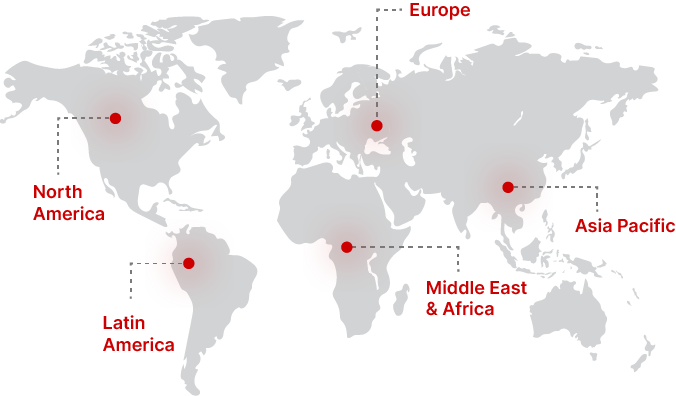 Regional Growth Insights
Download Free Sample
Key Players
Haier
Hoshizaki International
Panasonic
Dover Corporation
Epta SpA
Zhejiang Xingxing
AHT Cooling Systems GmbH
Ali Group
Frigoglass
Aucma
Ugur Cooling
Metalfrio Solutions
Illinois Tool Works Inc
Liebherr
Arneg
Qingdao Hiron
True Manufacturing
YINDU KITCHEN EQUIPMENT
Auspicou
Recent Developments
Adoption of Natural Refrigerants
Commercial refrigerators and freezers are increasingly using natural refrigerants, such as those free of hydrofluorocarbons (HFC) and hydrochlorofluorocarbons (HCFC). Environmental concerns and the industry's goal to limit the usage of synthetic refrigerants with a high potential for global warming are the driving reasons behind this initiative. Ammonia, carbon dioxide (CO2), and hydrocarbons are a few examples of natural refrigerants that increase energy efficiency with little to no environmental impact.
Commercial Refrigerators & Freezer Market Segmentations
Segment by Type
Segment by Application
Frequently Asked Questions