Market Overview
The Global Commercial Smoke Exhaust Fans Market Size is expected to grow at a CAGR of approximately around 5.3% during the forecast period of 2023-2031.
Smoke exhaust fans are mounted in windows or walls, which helps vent harmful gases and smoke from the rooms. The smoke is vented outdoors, and the temperature is reduced, thus making the indoor air more breathable. Apart from removing smoke, these extractors are also used in many cooling and drying applications in many construction sites.
Smoke exhausters are generally used in the residential sector to cool down and expel smoke from kitchens during cooking. To prevent air stagnation, these fans are essential in some factory settings with high heat levels. Industrial and commercial smoke exhaust fans also help remove smoke and other odors in cooking and processing applications. They help in regulating gaseous fumes in chemical industries and automotive shops. This leads to the betterment and protection of the health of thousands of workers and customers.
Commercial Smoke Extractor Exhaust Fans are used in exhaust ventilation systems for the forced extraction of smoke and heated gases. These fans can handle both smoke and air. For the forceful extraction of hot gases and smoke, smoke extractor exhaust fans are employed in exhaust ventilation systems. These fans can handle air and smoke mixes with temperatures up to 600°.
Market Dynamics
Global Commercial Smoke Exhaust Fans Market Drivers
Increase In the Number of High-End Restaurants & the Hotel industry
The fast-food chain growth is among the highest end-use verticals of smoke extractor exhaust fans. The more the fast-food chains enrich, the more they will likely contemplate growing their business. Hotels are full of grease, smoke, and moisture. Poor air quality may cause various health issues, including pneumonia, lung cancer, ischemic heart disease, and chronic obstructive pulmonary disease. Using smoke exhaust fans reduces the issues associated with such problems by drawing harmful gases and temperature control, resulting in healthier indoor environments.
Increasing Demand For Fire Protection Systems
While smoke control is vital in any public building where people gather, it is even more so in schools and other buildings where the more vulnerable members of society assemble. Smoke control is so important in any multi-occupancy building because smoke is more dangerous than fire - it is listed as the leading cause of death where fires in buildings are concerned. As a fire spreads, smoke is often the very first harmful element that reaches and affects occupants, as they inhale hot smoke and toxic fumes that burn and damage the lungs. Well-designed and installed smoke control systems will protect escape routes and help guide smoke out of the building to stop visibility and air quality from becoming so bad that the building users become trapped and unresponsive. They offer the occupants the vital time and means of escape to get out of the building safely.
Increased initiatives by the government to ensure the safety and security of people at the workplace and schools.
Rising awareness about safety and security, etc.
Global Commercial Smoke Exhaust Fans Market Restraints
Higher Cost For Design, Installation, and Equipment
Designers need to consider some additional key points regarding fire safety in educational buildings. The system needs to be designed with both children and adults in mind. The time taken will also need to consider such things as the furniture present, the size of exits, and the age and mobility of the occupants. Thus, all the right measures must be in place to allow safe egress from any part of the building. The rule of thumb is that we need at least 1 CFM per square foot of room area. For example, if your bathroom is six feet wide and nine feet long, its square footage is 54. Therefore, it should have a fan rated for at least 54 ​CFM. Smoke exhaust fans are expensive, it costs high to install them in whole buildings or warehouses.
Global Commercial Smoke Exhaust Fans Market Opportunities
Increased Demand For Exhaust Fans In Kitchens of Hotels and Restaurants
Kitchen exhaust fans play a major role in the day-to-day operations of a quality restaurant. These fans extract air, smoke, steam, and smells from the kitchen so they don't overwhelm people. The kitchens are full of grease, moisture, and hot ovens. So, the surrounding air can get hot– almost unbearable for the cooks. Smoke exhaust fans help get rid of pollutants and heat so the air in the kitchen is properly ventilated for health purposes. We live in a cooling-dominant culture. People want their meals in an air-conditioned restaurant that's not overtly hot or humid. A kitchen exhaust fan is integral to a restaurant's heating and cooling system. If it's not functioning properly, workers will complain and, ultimately, customers will complain, too. This demand for hotels and restaurants can lead to an increase in the market share of the Smoke Exhaust Fans market.
Market Scope
Report Metric
Details
Market Size by 2031
USD XX Million/Billion
Market Size in 2023
USD XX Million/Billion
Market Size in 2022
USD XX Million/Billion
Historical Data
2019-2021
Base Year
2022
Forecast Period
2023-2031
Report Coverage
Revenue Forecast, Competitive Landscape, Growth Factors, Environment & Regulatory Landscape and Trends
Segments Covered

Segmentation by Type

Centrifugal Type
Axial Type

Segmentation by Application

Restaurant
Hotel

Geographies Covered

North America
Europe
APAC
Middle East and Africa
LATAM

Companies Profiles

Nicotra Gebhardt
Soler & Palau
Ventmeca
NOVENCO
VENTS Company
Systemair
Elta Fans
Polypipe Ventilation
SODECA
Rucon
Aldes Group
France Air
Vim
Saftair
Segmental Analysis
Segmentation By Type
Centrifugal smoke exhaust fans provide effective and efficient solutions for various applications such as fire protection, commercial kitchen, and other sectors with high particulate matter (PM) emissions. Centrifugal fans are used in power plants to provide cooling air to the condenser, which converts steam back into water. They are also used in cooling towers to dissipate heat from the cooling water. These fans are also used in Material Handling systems to transport bulk materials such as grain, sand, and flour. They are also used in pneumatic conveying systems to move powdered and granular materials through pipelines. These fans are more expensive than their axial counterparts.
Axial fans are a type of fan that causes the air to flow in an 'axis' motion, which runs parallel to the shaft where the blades rotate. This creates a pressure difference which causes airflow through the fan. Considering their small profile, they provide high performance and volume levels and are very unobtrusive.
Segmentation By Application
Restaurant cooking generates what the fan industry refers to as HOGGSS (heat, odors, gases, grease, steam, and smoke.) An exhaust fan pumps these contaminants out of the kitchen so that the walls and surfaces don't become coated with these things. The main function of exhaust fans in restaurants is to whip off the smoke from cooking dishes, eliminate the odors from overstaying inside the room, or provide proper ventilation.
A hotel is a place where large groups of people usually temporarily accommodate. The inhabitants are most likely unfamiliar with their surroundings. To further complicate hotel matters, most people, unfamiliar with their surroundings, might be awakened from a deep sleep. They will likely be lost and confused when an emergency forces them to act. Anything that can be done to simplify what is required of them can reduce the likelihood of a tragedy. This is why the hotel requires additional exits, exit lighting, exit signs, and sometimes, voice instructions, and, most importantly, smoke exhaust fans in case of fire.
Regional Analysis
The Global Commercial Smoke Exhaust Fans Market is segmented by region as North America, Europe, Asia Pacific, Latin America, and Middle East and Africa.
North America
North America has dominated the market for many industries, such as electrical machinery, textiles, machinery, leather, fabricated metals, etc. It also has some of the largest warehouses, from Tesla to Amazon. In order to maintain high-quality air in any warehouse or industrial setting, proper ventilation is crucial. In a large single-story warehouse, a fire can grow much faster than in a more conventional building due to the large compartment volume. In order to avoid this scenario, industries are increasing their need for smoke exhaust fans, which has led to the expansion of the market for smoke exhaust fans in this region.
Europe
The commercial smoke exhaust fan market is expected to grow because of increasing European tourism. Europe has the largest tourist spots, and maximum international tourism to Europe has boosted the hotel industry. More international sports events, trade fairs, and exhibitions will likely bring in tourists from other countries and move tourists within the country, resulting in a demand for hotels with good ventilation services and safe and secure rooms. This sense of competition between restaurant owners leads to an increase in demand for exhaust fans.
Asia-Pacific
The Asia-Pacific healthcare IT market is expected to register a CAGR of 8.2% during the forecast period. Governments are taking initiatives to set up new and advanced healthcare facilities in developing countries to cater to the requirements of the growing population. The rise in healthcare facilities will increase the demand for advanced medical equipment, including chemicals and drugs, which will catch fire easily. Patients with impaired immune systems are at greater risk due to inadequate breathing. These fans are important in the chemical industry because they help to filter the air and keep the environment clean. This is projected to expand the market for smoke exhaust fans over the upcoming years.
South America, The Middle East, and Africa
The markets in these regions are emerging due to increasing technological enhancement and rising disposable income among people in the region. However, the region is expected to show a slow growth rate compared to other regions.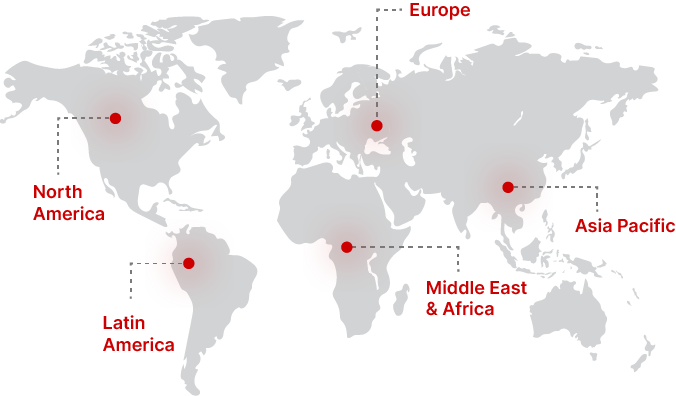 Regional Growth Insights
Download Free Sample
Key Players
Soler & Palau
Ventmeca
NOVENCO
VENTS Company
Systemair
Elta Fans
Polypipe Ventilation
SODECA
Rucon
Aldes Group
France Air
Vim
Saftair
Recent Developments
May 2022: NOVENCO, one of the prominent design developer and manufacturer company of ventilation products and systems at the technological forefront regarding performance and durability, has delivered a highly efficient exhaust fan for the latest renovation project at the Teutschenthal backfill mine in Thüringen, Germany, carried out to improve the ventilation systems in the mine itself. The fan, a NOVENCO ZerAx, with a diameter of 2 m, is combined with an IE5-class Nidec PM motor type Dyneo+ and a Danfoss VLT frequency converter and is 98% recyclable. This unique configuration with the latest EC+ fan technology has the highest possible system efficiency and exceeds today's requirements.
Commercial Smoke Exhaust Fans Market Segmentations
Segmentation by Type
Centrifugal Type
Axial Type
Segmentation by Application
Frequently Asked Questions