Market Overview
The Global Datalogging Humidity Market Size is projected to grow at CAGR of approximately 7.5% during the forecast period.
A data-logging humidity meter is a piece of equipment that continually measures and records the relative humidity of the air. A sensor for measuring relative humidity, a data logger for recording measurements over time, and data processing software are typically included in the components.
HVAC (heating, ventilation, and air conditioning), pharmaceuticals, food and beverage processing, and environmental monitoring are the industries where data-logging humidity meters are used. These instruments are used to test and control humidity levels in several scenarios to ensure that humidity levels remain within acceptable ranges.
The need for accurate and reliable environmental monitoring, the rising adoption of automation and IoT (Internet of Things) technologies across various industries, and rising awareness of the significance of maintaining proper humidity levels in various applications are some factors driving the market for data logging humidity meters.
Market Dynamics
Market Drivers
Increasing Demand for Accurate and Reliable Environment Monitoring
The need for data-logging humidity meters is rising as more people become aware of how the environment affects productivity, product quality, and human health. Certain humidity levels must be maintained in many industries, including the pharmaceutical and food and beverage sectors, to guarantee the quality and safety of the final products. Maintaining ideal humidity levels in HVAC systems can also enhance indoor air quality and lower the risk of respiratory diseases.
Technological Advancements in Sensors and Data Loggers
The caliber of the used sensors and data loggers significantly impacts the accuracy and dependability of data logging humidity meters. The precision of humidity measurements has increased thanks to developments in sensor technology, including the creation of capacitive and resistive sensors. Similarly, gathering and analyzing vast volumes of data has become simpler thanks to the development of data loggers with high storage capacity and wireless connectivity. These technologies have been combined to provide more advanced and dependable data-logging humidity meters that may be utilized in various applications.
Market Restraints
The Complexity of Data Analysis
Analyzing this data can be difficult and time-consuming, even though data logging humidity meters can provide much information on environmental conditions over time. Datalogging humidity can provide enormous amounts of data, especially in industrial applications where several meters are utilized to monitor various facility parts. As a result, the global market for data logging humidity meters continues to be significantly constrained by the complexity of data analysis. Manufacturers who can create user-friendly software solutions and offer sufficient training and support for their products are likely to succeed in the market.
Market Opportunities
Development of wireless or IoT-enabled devices
Datalogging humidity can benefit from wireless and IoT technology integration, including real-time monitoring, remote data access, and automated alarms for anomalous readings. IoT-enabled data-logging humidity meters can also be connected with other smart building systems, like lighting and HVAC controls, to make buildings more efficient and sustainable. Companies that can create these cutting-edge technologies will probably discover prospects for market expansion.
Market Scope
Report Metric
Details
Market Size by 2031
USD XX Million/Billion
Market Size in 2023
USD XX Million/Billion
Market Size in 2022
USD XX Million/Billion
Historical Data
2019-2021
Base Year
2022
Forecast Period
2023-2031
Report Coverage
Revenue Forecast, Competitive Landscape, Growth Factors, Environment & Regulatory Landscape and Trends
Segments Covered

Segment by Type

Wifi Data Logger
USB Data Logger
Bluetooth Data Logger

Segment by Application

Warehouse
Logistics
Laboratory

Geographies Covered

North America
Europe
APAC
Middle East and Africa
LATAM

Companies Profiles

FLIR Systems (Extech)
Testo SE&Co
Thomas Scientific
OMEGA Engineering
HIOKI
Onset Computer Corporation
T&D Corporation
Lascar Electronics
MadgeTech
Segmental Analysis
By Type
The market is sub-segmented into wifi, USB, and Bluetooth Data Logger.
Wifi data logger users can remotely retrieve data from any location with an internet connection and instantly check the weather. These devices routinely send data to the cloud over wireless internet connections so software programs can analyze and visualize it. Wifi data recorders are widely used in sectors where real-time monitoring is essential, such as HVAC systems, food and beverage storage, and pharmaceutical manufacturing.
Compact devices, USB data loggers, can be easily linked to a computer or device via a USB port. These devices can be programmed to take readings at predetermined intervals and normally store data locally. After that, users can transfer the data to a computer and use software tools for analysis and visualization. Applications, including research and development, field studies, and transportation, where portability and usability are crucial, frequently use USB data recorders.
By Application
The application-based segment comprises Warehouse, Logistics, Laboratory, and Others.
Datalogging humidity are used in the warehousing sector to monitor and regulate humidity levels to safeguard delicate goods, including electronics, medications, and food and beverage products. Some products' shelf lives can be increased, and moisture damage can be avoided by maintaining certain humidity levels.
Datalogging humidity are used in the industry to track environmental conditions during storing and transporting of goods. This is crucial for items like electronics, fine art, and pharmaceuticals susceptible to humidity variations. Logistics businesses may ensure that goods arrive at their destination in the best possible condition by monitoring and managing humidity levels.
Regional Analysis
The Global Datalogging Humidity Market is segmented by region as North America, Europe, Asia Pacific, Latin America, and Middle East and Africa.
Depending on the region, the market is analyzed in North America, Asia-Pacific, Europe, and LAMEA. North America dominates the market.
The North American region is projected to have a substantial market share in the data-logging humidity meter market because more end-use industries are adopting cutting-edge technologies like IoT and automation. Additionally, it is projected that stringent laws governing the safety and quality of products and the presence of important businesses in the region will promote market growth.
The European region is expected to have a sizable market position in the data-logging humidity meter market due to the growing demand for energy-efficient solutions and the increased focus on maintaining indoor air quality. The presence of several producers and the implementation regulations to reduce carbon emissions are also projected to promote market expansion.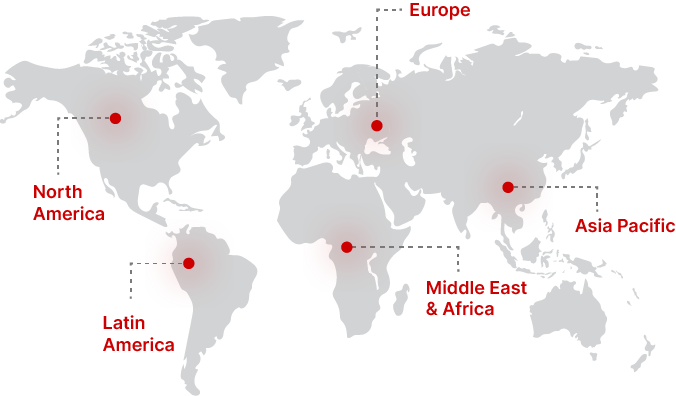 Regional Growth Insights
Download Free Sample
Key Players
FLIR Systems (Extech)
Testo SE&Co
OMEGA Engineering
HIOKI
Onset Computer Corporation
T&D Corporation
Lascar Electronics
MadgeTech
Recent Developments
In February 2023, One of Teledyne Technologies' subsidiaries, Teledyne FLIR, recently released a new version of Prism AI that includes a small AI model for easier deployment on embedded systems. The new release also allows perception engineers to incorporate thermal cameras for ADAS and AV systems swiftly, increasing object tracking performance by up to 24 percent compared to the previous Prism AI edition.
In March 2023, The Newest Line of Temperature Transmitters from Omega Engineering is Now Available.
Datalogging Humidity Market Segmentations
Segment by Type
Wifi Data Logger
USB Data Logger
Bluetooth Data Logger
Segment by Application
Warehouse
Logistics
Laboratory
Frequently Asked Questions