Market Overview
The Global Designing Trolley Market Size is projected to grow at CAGR of approximately 3.5% during the forecast period.
Designing a trolley usually includes creating a functional and aesthetically appealing cart or platform with wheels that can be used to move goods or materials from one location to another. The design process takes into account variables such as the weight and dimensions of the items to be transported, the terrain over which the trolley will be used, and the user's requirements. Trolleys are intended to move heavy and bulky items were carrying them over such a long distance would be dangerous, exhausting, and inefficient. Trolleys are used to move merchandise in warehouses, factories, and retail stores, as well as in airports and hospitals to carry luggage or medical equipment. A trolley's design can vary widely depending on its intended use, with some trolleys designed for heavy-duty industrial use and others for more lightweight applications.
The market growth for trolleys in supermarkets and the foodservice sector will be critical in driving the global trolley market forward. Urbanization and rising population have raised global demand for fast service restaurants and supermarkets. Many foodservice companies, including McDonald's, Burger King, Starbucks, and Pizza Hut, are concentrating on expanding their network by opening new foodservice retail locations. Besides that, the number of supermarkets is increasing due to a number of substantial investments by leading supermarket players in expansion plans. Also, due to tourism trolley market is driving the market demand.
Market Dynamics
Market Drivers
Supermarkets and Hypermarkets Have Pushed the Utilization Of Shopping Trolleys
Designing the trolley market is getting growth as because of the simple manufacturing technology and low maintenance costs. Furthermore, the rapid building of supermarkets and hypermarkets has increased the use of shopping trolleys. Customers prefer to purchase household goods from these shops because their ability to spend has increased. As a result of this, the global shopping trolley industry is expanding.
Increased in Tourism Driving the Designing Trolley Market
The designing trolley industry driving due to the increase in tourism, according to new UNWTO data, more than 900 million tourists travelled internationally in 2022, more than doubling the number reported in 2021 but remaining at 63% of pre-pandemic levels. Every global region observed significant increases in foreign tourist numbers. Due to which growing number worldwide travellers has resulted in increased demand for luggage trolleys at airports, which is expected to drive global market development over the coming years.
Increase in Hospitality Industries
In recent years, the trolley market in the hospitality sector has seen an increase in demand. Trolleys are commonly used to move food, beverages, and other items around hotels, restaurants, and other hospitality businesses. The trolley market in hospitality is an important part of the industry because it offers a handy and efficient way to move various items and supplies while also improving the overall visitor experience. One reason for the increased demand is the hospitality industry's increased focus on customer service and experience. Trolleys can assist staff in providing faster and more efficient service to customers, which can contribute to increased customer satisfaction and loyalty.
The market for designing trolleys is accelerating market development due to an increase in hotel project expenditures and a surge in demand for real-time optimized guest experience management. Furthermore, the rapid worldwide adoption of advanced technologies such as IoT and energy management systems is fueling the growth of the smart hospitality market, due which market is expanding globally.
Market Restraints
One possible market restraint is a decline in demand for trolleys. If tourists are less likely to travel with large or heavy bags, luggage trolleys may not be required to move their belongings. This could reduce demand for luggage trolleys, a major market segment for trolley manufacturers. The tourism sector may also have negative impacts depending on factors such as travel behaviour, competition from other modes of transportation or storage, and economic conditions, which will slow down the market demand.
High Cost of Other Expenses
The purchase of basic materials for the production of trolley bags is costly. The high cost of the manufacturing unit and high labour charges will delay the rate of advancement in the global trolley bags market.
Market Opportunities
Trolley markets can be designed in creative ways that attract customers and offer a one-of-a-kind shopping experience. Incorporating new technologies, such as digital displays, smartphone payments, and interactive product displays, is part of this, which will boost the market demand for market
Booming Educational Opportunities
The booming travel industry is the primary driver boosting demand for trolley bags in the worldwide market. Booming educational opportunities are also a major contributor to the trolley bag market, as students travel around the world to pursue various courses, and trolley bags provide convenience at their fingertips to transport loads of luggage, which will lead to market growth.
Market Scope
Report Metric
Details
Market Size by 2031
USD XX Million/Billion
Market Size in 2023
USD XX Million/Billion
Market Size in 2022
USD XX Million/Billion
Historical Data
2019-2021
Base Year
2022
Forecast Period
2023-2031
Report Coverage
Revenue Forecast, Competitive Landscape, Growth Factors, Environment & Regulatory Landscape and Trends
Segments Covered

Segment by Type

Home Trolley
Hotel Trolley
Restaurant Trolley

Segment by Application

Residential
Commercial

Geographies Covered

North America
Europe
APAC
Middle East and Africa
LATAM

Companies Profiles

ViPush
Cube Design
Life Space Journey
Animo
Rollergrill
Alias
Classicdesign
Serenite Luxury
Architonic
Arcahorn
Segmental Analysis
Segment by Type
A home trolley (commonly referred to as a kitchen trolley) is a lightweight wheeled trolley that can be used to move small objects around the house.
It is used to serve a big order to guests in their rooms. The waiter places the food and covers on the trolley and wheels it into the guest's room.
It is used to serve big orders to guests in their rooms. The waiter arranges the food and covers on the trolley and transports it to the guest's room. In the privacy of the guest's chamber, this trolley can also be used as a dining table.
Segment by Application
Residential trolley segments are created to suit the specific requirements of homeowners. They are usually used for household tasks such as laundry, gardening, and general cleaning.
Commercial trolley segments, on the other hand, are intended for use in commercial and industrial environments. They are usually larger and more durable than residential trolley segments because they are intended to endure heavy use and rough handling.
Regional Analysis
The Global Designing Trolley Market is segmented by region as North America, Europe, Asia Pacific, Latin America, and Middle East and Africa.
Asia Pacific
In terms of revenue, Asia Pacific led the luggage trolley market in 2019, accounting for approximately 40.0% of the total. The region is expected to grow significantly over the forecast period as the number of airports and major bus stations expands in countries such as China, India, Japan, Thailand, and Malaysia, among others. Furthermore, the growing trend of online purchasing is expected to drive demand for luggage trolleys in the near future.
Market for designing trolley demand is growing due to tourism, according to the UNWTO, Asia and China's Pacific region are leaders in international tourism, with GDP growth rates, increasing disposable incomes, and inbound tourism accounting for 23% of global totals. This share is expected to hit 30% by 2030, or 475 million international tourists, due to which market will have great opportunity to grow designing market.
Europe
One of the primary reasons for creating trolleys is that the tourism and hospitality industries are expanding. The hospitality industry is a major driver of the European economy and European tourism, both in terms of employment and direct economic contribution. The hospitality industry, along with tourism, is the EU's third largest socioeconomic activity. Over the last few years, the hospitality industry has grown to become an increasingly important pillar of the European economy.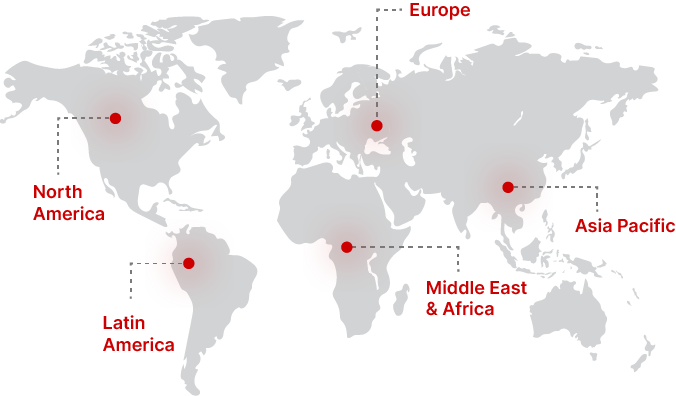 Regional Growth Insights
Download Free Sample
Key Players
ViPush
Cube Design
Life Space Journey
Animo
Rollergrill
Alias
Serenite Luxury
Architonic
Arcahorn
Designing Trolley Market Segmentations
Segment by Type
Home Trolley
Hotel Trolley
Restaurant Trolley
Segment by Application
Frequently Asked Questions