Market Overview
According to Reed Intelligence the Global Detox Health Tea Market Size will approximately grow at a CAGR of 7.0% during the forecast period.
More people are prioritizing their health and fitness, which has resulted in a huge growth in the market for detox health tea. Herbal infusion-based detox health teas are created to support both general health and the body's natural cleaning process. Green tea, dandelion, ginger, peppermint, and other natural herbs with well-known cleansing effects are also included in these drinks.
Overall, there are several opportunities for manufacturers to profit from the growing demand for products that promote health and wellness in the market for detox tea. A robust and expanding market niche in the food and beverage sector is predicted to be created by the increased demand for detox health teas in response to the growing need for natural treatments to improve wellness and cleanse the body.
Market Dynamics
Market Drivers
Influence of Social Media and Celebrities
The popularity and consumption of detox health teas have risen as a result of social media platforms and celebrities effects on consumer behavior. The business has expanded as a result of the promotion of influencers and celebrities who use detox health teas into their wellness regimens.
Market Restraints
A lot of detox health teas may result in diarrhea or dehydration if not consumed in moderation due to their diuretic or laxative characteristics. The market growth of detox health teas may be constrained by how certain customers perceive these possible downsides.
Market Opportunities
Manufacturers may seize the chance by developing distinctive detox health tea recipes that concentrate on uncommon herbal component combinations and taste nuances. By offering a broad range of flavors and recipes, you may be able to draw in more customers and satisfy different palates.
Market Scope
Report Metric
Details
Market Size by 2031
USD XX Million/Billion
Market Size in 2023
USD XX Million/Billion
Market Size in 2022
USD XX Million/Billion
Historical Data
2019-2021
Base Year
2022
Forecast Period
2023-2031
Report Coverage
Revenue Forecast, Competitive Landscape, Growth Factors, Environment & Regulatory Landscape and Trends
Segments Covered

Segmentation By Type

Organic
Traditional

Segmentation By Application

Supermarket
Online retail

Geographies Covered

North America
Europe
APAC
Middle East and Africa
LATAM

Companies Profiles

Traditional Medicin Inc.
Teatulia Tea
Lipton (Unilever Co.)
Pukka Herbs Limited
R.Twinings and Company Limited
Yogi Products
Celestial Seasonings. Inc
Choice Organic Teas (Granum Inc)
Segmental Analysis
Segmentation By Type
Artificial pesticides, fertilizers, or herbicides were not utilized during the processing or growth of the ingredients used to manufacture "organic" detox health teas. Customers that respect natural and environmentally friendly products are becoming more and more enamored with organic teas. Demand for organic detox health teas is fueled by the idea that they are healthier and free of dangerous ingredients.
Teas are categorized as traditional if they promote detoxification and are brewed using common ingredients. Whether or whether these components meet the criteria of organic is up for debate. These beverages may be made using green tea, dandelion, ginger, and other plants known for their cleaning properties. Due to their longevity on the market and tried-and-true tea formulas, customers choose traditional detox teas.
Segmentation By Application
In grocery stores and supermarkets, there are several possibilities for detox tea. Customers may easily acquire the many detox health tea brands and varieties that these businesses provide. The ease of purchasing detox health teas at the same time as regular grocery shopping increases the popularity of this distribution channel.
As e-commerce expanded, the demand for detox health tea via online channels grew significantly. Customers may unwind in the convenience of their homes while reading reviews and doing in-depth research online on a selection of detox health tea products. Online purchasing might aid specialized and niche businesses in growing their clientele beyond their local markets.
Regional Analysis
The Global Detox Health Tea Market is segmented by region as North America, Europe, Asia Pacific, Latin America, and Middle East and Africa.
North America
Detox health teas already have a substantial market in North America due to the region's expanding acceptance of herbal and alternative treatments. In the US and Canada, where people are seeking for ways to improve their wellbeing and cleanse their bodies, detox health teas are especially well-liked. The growing clean-labeling and organic trends, which drive companies to manufacture natural and organic detox tea products, have an influence on the market in this sector as well.
Europe
The three main European markets for detox health tea are the UK, Germany, and France. The market for this beverage is growing steadily throughout all of Europe. The area's substantial cultural preference for tea and herbal remedies has an effect on the firm. Due to long-standing customs around the use of tea as well as an emphasis on wellness and preventive healthcare, the sector is expanding.
Asia-Pacific
The Asia-Pacific region is a large market for detox health teas due to the region's long history of utilizing herbal treatments and drinking tea. The rich cultural traditions of drinking herbal tea, which are common in countries like China, Japan, and India, pair well with detox health teas. Market growth is influenced by local improvements in disposable income and health consciousness.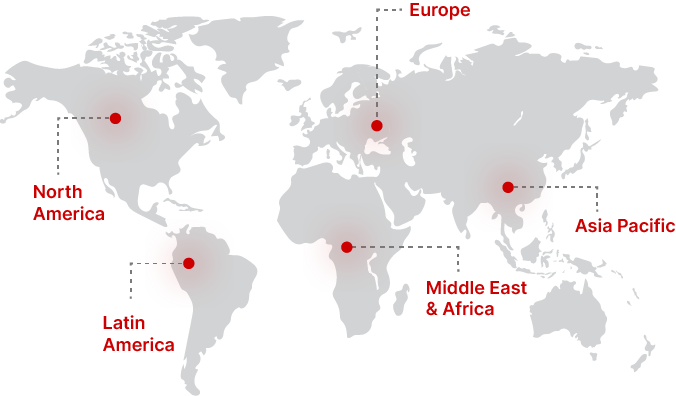 Regional Growth Insights
Download Free Sample
Key Players
Teatulia Tea
Lipton (Unilever Co.)
Pukka Herbs Limited
R.Twinings and Company Limited
Yogi Products
Celestial Seasonings. Inc
Choice Organic Teas (Granum Inc)
Recent Developments
Recently, cutting-edge and exotic botanical ingredients have been added to tea blends for the detox health tea market, including turmeric, moringa, and hibiscus. In order to boost the health advantages of their detox tea drinks, several companies are now including healthy components like probiotics and antioxidants in them. More consumers are expressing a desire for environmentally friendly products, which has led to an increase in the popularity of sustainable and eco-friendly packaging choices.
Detox Health Tea Market Segmentations
Segmentation By Type
Segmentation By Application
Supermarket
Online retail
Frequently Asked Questions