Market Overview
According to Reed Intelligence the Distilling Wine Market Size will approximately grow at a CAGR of 6.2% during the forecast period.
The term 'brandy' is commonly used to refer to distilled wine. The word "Brandy" is derived from the Dutch term "Branntwein," which translates to "burnt" or distilled wine. Distilled spirits are alcoholic beverages that undergo a process called distillation. This process entails heating a fermented liquid to produce vapor, which is then cooled down to create a highly concentrated alcoholic liquid. Wine is typically made from fermented fruit juices, with grapes being the most commonly used fruit. The product has been aged, resulting in a rich and fruity flavor. The use of wine or fermented juice in Ayurveda is controversial and politically sensitive. Due to countries' cultural diversity and legislation, alcohol consumption trends differ. The rise of inexpensive premium brands and changing customer preferences, especially among younger consumers, have transformed the spirits business. Alcohol abuse causes long-term health problems. However, alcohol sales are a substantial revenue source for many countries.
Market Dynamics
Market Drivers
Rising Demand for a Wide Range of Options Available
Consumers are always eager to try new variants of the distilling wine market. There is a growing consumer interest in exploring and experiencing new and distinctive spirits, which has led to rising demand for a wide range of options in the distilled wine market. Premiumization is a trend where consumers are increasingly willing to spend extra money on spirits that are of high quality and considered premium. This has resulted in the Distilling Wine Market rise of luxury and limited-edition options. The rise of mix-ology and cocktail culture has increased demand for a diverse selection of spirits to craft creative and unique drinks. All these factors are driving the demand for distilled wine.
Market Restraints
The Disadvantage of Distillation
Distillation has the potential to produce a stronger wine, but it is important to consider its drawbacks. Distillation not only has the potential to change the flavor of the wine, but it can also heighten the risk of spoilage. The higher alcohol content in wine can serve as a preservative, hindering the proper aging process. This can be a major restraint for consumers to avoid distilled wine.
Market Opportunities
Collaboration with Other Brands
Many events offer tours and tastings of wine at distilleries or retail locations. They also provide educational experiences, which can help in fostering customer loyalty. This is because more and more environmentally conscious consumers are seeking out products that align with their values. Collaborate with other brands, mixologists, or influencers to develop exclusive products or joint promotional campaigns to help the manufacturer to engage and captivate new audiences. The Craft and Artisanal Movement has seen a rise in the popularity of craft distilleries. These distilleries have become appealing to consumers who are seeking out small-batch and locally-produced options. All these factors can lead to the growth of the market share of the distilling wine market.
Market Scope
Report Metric
Details
Market Size by 2031
USD XX Million/Billion
Market Size in 2023
USD XX Million/Billion
Market Size in 2022
USD XX Million/Billion
Historical Data
2019-2021
Base Year
2022
Forecast Period
2023-2031
Report Coverage
Revenue Forecast, Competitive Landscape, Growth Factors, Environment & Regulatory Landscape and Trends
Segments Covered

Segmentation By Type

Whiskey
Brandy

Segmentation By Application

Shop & Supermarket
Restaurant, Bar & Club
Exclusive Store

Geographies Covered

North America
Europe
APAC
Middle East and Africa
LATAM

Companies Profiles

Emperador
McDowell's No.1
Manision House
Changyu
E & J Gallo
Honey Bee
Old Admiral
Men's Club
Dreher
McDowell's VSOP
Golden Grape
Paul Masson
Martell
Old Kenigsber
Remy Martin
Courvoisier
Christian Brothers
Silver Cup Brandy
Camus
Bisquit
Baron Otard
Louis Royer
Segmental Analysis
Segmentation By Type
Whiskey, also known as whisky, is a type of alcoholic beverage produced through grain mash fermentation. Different varieties of beer are made using various grains, some of which may be malted. These grains include barley, corn, rye, and wheat. Whisky is commonly matured in wooden casks, typically crafted from charred white oak. Sometimes, uncharred white oak casks that were previously used for aging port, rum, or sherry are also utilized.
Brandy is a liquor produced by distilling wine. Brandy typically has an alcohol content ranging from 35% to 60% by volume and is commonly enjoyed as a digestif after dinner. Certain types of brandy undergo a process of aging in wooden casks. Some products are artificially colored with caramel coloring to mimic the appearance of aging, while others are made using a combination of aging and coloring techniques.
Segmentation By Application
Liquor stores, specialty shops, and supermarkets commonly sell distilled wines. They provide a wide selection of spirits, including whisky, vodka, rum, gin, tequila, and more, to accommodate various customer preferences. They are often favored as gifts, particularly during holidays and celebratory occasions. Supermarkets and shops frequently design appealing displays or gift sets that showcase high-quality spirits.
Bars and restaurants utilize spirits to craft classic and unique fruit cocktails, catering to diverse preferences. Distilled wines are essential for crafting a diverse cocktail menu. Talented mixologists engage in the art of crafting distinctive and inventive cocktails by exploring various types of distilled wines. This endeavor appeals to customers eager to discover fresh and thrilling drinking experiences.
Exclusive stores frequently offer a variety of rare and premium distilled wines, specifically catering to recognizing customers seeking distinctive and limited-edition spirits.
Regional Analysis
North America (USA and Canada)
There is a collection of wine grapes that are native to North America, although most of them are relatively unknown and not commonly grown for commercial production. Various exclusive stores in North America offer a unique setting for enthusiasts and connoisseurs to discover and buy exceptional distilled wines. These stores often have knowledgeable staff who can provide personalized recommendations to enhance the shopping experience. There are certain exclusive stores that have a specialization in selling vintage or collector's edition distilled wines. Hence, the demand for distilling wines is increasing in this region.
Europe (Germany, the U.K., France, Russia, Italy, and the Rest of Europe)
The European Commission has taken extraordinary measures to tackle the existing imbalances in the wine market across various regions of the European Union. The production of wine in the EU increased by 4% this year compared to the previous year. Additionally, the initial stocks were 2% higher than the average of the last 5 years. High-end stores often host private tasting events or experiences, providing customers with the opportunity to sample and gain knowledge about exclusive spirits in a more intimate setting. These stores cater to collectors who deeply appreciate aged and rare spirits. It is expected that the distilling wine market can be highly grow in this region.
Asia-Pacific (China, Japan, South Korea, India, Southeast Asia, Rest of Asia-Pacific)
The demand for wine in the Asia-Pacific region is growing due to increasing urban affluence and the widespread presence of wine in business culture. Red wine, in particular, is anticipated to stimulate growth due to its perceived health benefits. The Chinese association of the color red with power, wealth, and good fortune will also contribute to increased sales resulting in increased growth of Distilling Wine Market in this region.
South America (Mexico, Brazil, and the Rest of South America)
South America has a rich history of wine production dating back to the 1500s. In the late 1600s, Chile emerged as the leading wine producer in South America. This shift occurred following a significant earthquake that devastated Peru's wine industry. Chile's major wine region and consumers highly demand for distilled wine which can lead to Distilling Wine Market growth.
Middle East and Africa
For as long as historical records go back, Africans have been producing and consuming alcoholic beverages using a diverse range of fruits, grains, and other natural ingredients. Currently, wine-making in the Middle East is somewhat restricted; however, the ancient tradition perseveres at heritage vineyards throughout the region. It is estimated that the growth of distilled wine in these regions is slower compared to other region.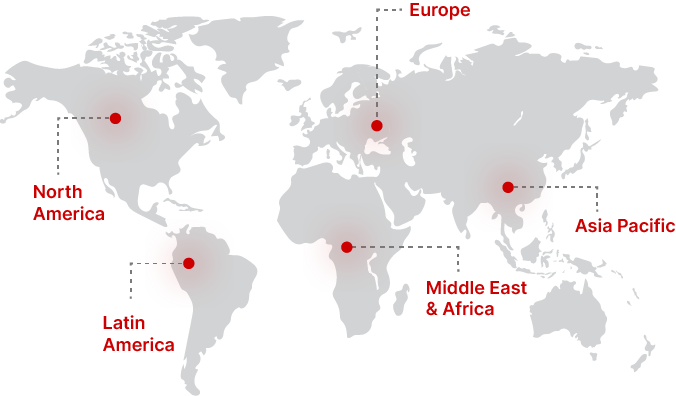 Regional Growth Insights
Download Free Sample
Key Players
Emperador
McDowell's No.1
Manision House
Changyu
Honey Bee
Old Admiral
Men's Club
Dreher
McDowell's VSOP
Golden Grape
Paul Masson
Martell
Old Kenigsber
Remy Martin
Courvoisier
Christian Brothers
Silver Cup Brandy
Camus
Bisquit
Baron Otard
Louis Royer
Recent Developments
7 January 2021: The United States Federal Trade Commission has granted authorization to Sazerac for the acquisition of Paul Masson Grande Amber Brandy from Constellation Brands. The purchase price for this transaction is set at $255 million. The announcement of the deal to acquire the brand was made in June 2020, where the Sazerac acquisition encompasses the brand of Paul Masson Grande Amber Brandy, along with its related inventory and interests in specific contracts.
Distilling Wine Market Segmentations
Segmentation By Type
Segmentation By Application
Shop & Supermarket
Restaurant, Bar & Club
Exclusive Store
Frequently Asked Questions