Market Overview
According to Reed Intelligence the Global Edible Grade Gelatin Market Size will approximately grow at a CAGR of 4.1% during the forecast period.
The booming food and beverage, pharmaceutical, and cosmetic industries are all significantly impacted by the gelatin industry. Gelatin, a protein-based substance generated from bovine collagen, is a versatile and often used addition in a variety of applications due to its ability to gel, stabilize, and bind.
The extensive use of gelatin in the food and beverage sector is one of the key factors influencing the market. Jelly, marshmallows, and sweets are a few delectable delicacies manufactured using gelatin to provide consumers the texture and mouthfeel they want. Additionally, it helps stabilize and gel dairy, meat, and dessert ingredients while they are being prepared. The increased consumer demand for meals that are fortified and functional, which includes gelatin in goods like protein bars and fortified drinks, is another trend driving the market.
Another significant user of gelatin is the pharmaceutical sector, which primarily uses it to make soft gels and capsules for the administration of medication. Due to its biocompatibility, ease of digestion, and capacity to safeguard delicate components, gelatin capsules are recommended. The pharmaceutical industry's ongoing efforts to produce new drugs have boosted the need for gelatin as a trusted encasing substance.
Market Dynamics
Market Drivers
Consumer Preference for Natural Ingredients
Since consumers prefer food products with cleaner, more natural ingredients, edible grade gelatin, which is manufactured from animal collagen, is considered a natural and clean label ingredient. Since it is non-GMO and allergen-free, customers who are worried about their health will find it alluring.
Introducing more halal and vegan options In response to the rise in vegan and halal diets, plant-based gelatin alternatives to traditional animal-derived gelatin have been created. Producers have been compelled to look at cutting-edge sources of edible quality gelatin, such those derived from seaweed or mushrooms, in order to fulfill the growing demand from vegan and halal consumers.
Marketg Restraints
Traditional animal-derived gelatin production raises moral and environmental concerns, notably those pertaining to animal pain and ecosystem stability. Many consumers and manufacturers are searching for alternative sources of gelatin, such as those produced by plants or microbes, as a result of these concerns.
Despite the fact that edible grade gelatin has a wide range of applications, several dietary and spiritual practices, including veganism, vegetarianism, and some forms of halal, ban its use. There isn't much of a market for the products connected to these traditions.
Market Opportunities
Expanding Applications in Nutraceuticals
Due to its potential health benefits, such as joint support and improved skin health, edible grade gelatin presents new possibilities for its inclusion in nutraceutical products, including nutritional supplements and health-focused functional meals.
Increasing Demand for Clean Label Products Edible grade gelatin is a favored product for firms attempting to abide by clean label laws because of its natural origin and little processing. Globally, the clean label movement is growing.
Market Scope
Report Metric
Details
Market Size by 2031
USD XX Million/Billion
Market Size in 2023
USD XX Million/Billion
Market Size in 2022
USD XX Million/Billion
Historical Data
2019-2021
Base Year
2022
Forecast Period
2023-2031
Report Coverage
Revenue Forecast, Competitive Landscape, Growth Factors, Environment & Regulatory Landscape and Trends
Segments Covered

Segmentation By Type

Acid Hydrolysis
Alkaline Hydrolysis

Segmentation By Application

Medicinal
Food Processing

Geographies Covered

North America
Europe
APAC
Middle East and Africa
LATAM

Companies Profiles

Gelita
Rousselot
PB Gelatins
Nitta Gelatin
Weishardt Group
Sterling Gelatin
Ewald Gelatine
Italgelatine
Lapi Gelatine
Great Lakes Gelatin
Junca Gelatins
Trobas Gelatine
Norland
El Nasr Gelatin
Yasin Gelatin
Narmada Gelatines
India Gelatine & Chemicals
Sam Mi Industrial
Segmental Analysis
Segmentation By Type
During the gelatin manufacturing process, collagen is broken down into gelatin using an acidic material like hydrochloric acid. Due to unique qualities, such a weaker gel and a slightly altered taste profile, this process produces gelatin that is ideal for use in a variety of culinary and medicinal applications.
On the other side, alkaline hydrolysis uses alkaline materials like sodium hydroxide to transform collagen into gelatin. This method yields gelatin with unique qualities, such as a stronger gel and a neutral flavor, which makes it especially ideal for uses that need gelling abilities, such as confectionery items and certain medicinal compositions.
Segmentation By Application
Gelatin is often used in the pharmaceutical industry to make soft gels, pharmaceutical capsules, and other drug delivery methods. Gelatin capsules are often used in place of pills for vitamins and pharmaceuticals due to their biocompatibility and simple digestion. They provide a practical and efficient way to dispense medication.
Gelatin is used in a variety of products by the food processing sector, one of the chemical's main consumers. Gelatin is used in a variety of food products, such as dairy goods, desserts, meat products, and confectionery items, as a gelling agent, stabilizer, and texture enhancer. It's a useful component in the food business since it can create gels, foams, and emulsions.
Regional Analysis
The Global Edible Grade Gelatin Market is segmented by region as North America, Europe, Asia Pacific, Latin America, and Middle East and Africa.
North America
The market for edible grade gelatin in North America is driven by the region's well-established food and beverage sector, which needs gelatin as a versatile ingredient in a number of goods. Among them are functional meals, desserts, and dairy products. As people's concerns about their health and their desire for products with clear labelling increase, natural gelatin free of genetically modified organisms (GMOs) is in high demand. Gelatin usage in health-related goods may be influenced by the region's rising demand for nutraceuticals and nutritional supplements.
Europe
Europe is a large market for this product due to the substantial quantity of edible grade gelatin used in sweets and gummies, as well as the region's vibrant confectionery sector and rich culinary culture. The market for gelatin that may have health advantages has been impacted by the clean label movement and the acceptance of functional foods. The demand for pectin- or seaweed-based plant-based gelatin substitutes is rising as the proportion of vegans and vegetarians in Europe rises.
Asia-Pacific
Because of its enormous population and expanding food and beverage sector, the Asia-Pacific area uses a significant quantity of edible grade gelatin. Due to the size of their confectionery markets and a long tradition of using gelatin in food preparation, China and India are significant participants in the business. The surge in demand for processed meals and goods made with gelatin is also influenced by urbanization and the region's higher level of disposable income.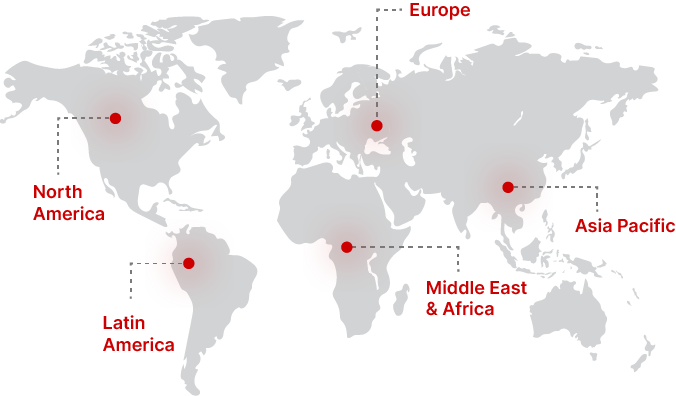 Regional Growth Insights
Download Free Sample
Key Players
Gelita
Rousselot
PB Gelatins
Weishardt Group
Sterling Gelatin
Ewald Gelatine
Italgelatine
Lapi Gelatine
Great Lakes Gelatin
Junca Gelatins
Trobas Gelatine
Norland
El Nasr Gelatin
Yasin Gelatin
Narmada Gelatines
India Gelatine & Chemicals
Sam Mi Industrial
Recent Developments
Thanks to developments in microbial fermentation technology, it is now possible to produce gelatin-like proteins without using collagen obtained from animals, providing a morally and ecologically acceptable alternative to edible grade gelatin.
Edible Grade Gelatin Market Segmentations
Segmentation By Type
Acid Hydrolysis
Alkaline Hydrolysis
Segmentation By Application
Medicinal
Food Processing
Frequently Asked Questions