Market Overview
According to Reed Intelligence the Global Electric Vacuum Pump for Brakes Market Size will approximately grow at a CAGR of 3.1% during the forecast period.
An electric vacuum pump for brakes is specifically designed to assist in creating the vacuum needed for power brake systems in vehicles. Power brake systems rely on vacuum pressure to enhance the force applied to the brake pedal, making it easier for the driver to apply the brakes effectively. In conventional internal combustion engine vehicles, the intake manifold typically generates the vacuum for the power brake system. However, In certain circumstances, such as when the engine is not operating, or the engine vacuum is insufficient, an electric vacuum pump can be used as a supplement or alternative vacuum source. Usually, the electric vacuum compressor for brakes is small and can be installed in various locations within the vehicle. The vehicle's electrical system powers it, typically the 12-volt battery. When activated, the pump extracts air from the brake booster or reservoir to create a vacuum, ensuring consistent and reliable brake performance. Electric vacuum pumps for the brakes are often used in hybrid and electric cars without an engine-driven vacuum source. They can also be used in high-performance cars or cars that have been modified and need more or better vacuum help for the brakes.
Market Dynamics
Market Drivers
Growing Demand for Electric and Hybrid Vehicles
Electric vacuum pumps are in higher demand because more people are buying electric and hybrid cars, which are better for the environment and use less gas. Traditional cars get vacuum from the engine, but these vehicles don't have that, so they need electric vacuum pumps to power their brake systems. As more people care about the environment and look for better ways to get around, the market for electric vacuum pumps goes up. These pumps are very important for making sure that the brakes in electric and hybrid cars work well. This makes them safer and more efficient on the road.
Market Restraints
Power Consumption is Reduced
Electric vacuum pumps for brakes need power to work, which can put stress on a car's electrical system. This stress can lower the total energy efficiency, which is especially important in electric or hybrid cars where saving power is important. Since the vacuum pump needs electricity, it adds to the amount of energy the car needs, which could reduce its total range or efficiency. To reduce this effect, makers must carefully build and optimize the electrical system so that the vacuum pump works well and doesn't drain the car's battery too much or change how it works.
Market Opportunities
Performance and Customization can be Enhanced
Upgrading brake systems is a popular way for enthusiasts and people who care about how well their cars work to get better performance. Electric vacuum pumps for brakes can improve how well and reliably the brakes work. These tools can help create more pressure, which makes the brake pedal feel better and gives you better control over the brakes. They can also make sure that the performance is always the same, even in high-demand situations like hard stopping or going on a racetrack. This makes electric vacuum pumps a good choice for people who want to improve their car's stopping, as they are an update that can make driving safer and better overall.
Market Scope
Report Metric
Details
Market Size by 2031
USD XX Million/Billion
Market Size in 2023
USD XX Million/Billion
Market Size in 2022
USD XX Million/Billion
Historical Data
2019-2021
Base Year
2022
Forecast Period
2023-2031
Report Coverage
Revenue Forecast, Competitive Landscape, Growth Factors, Environment & Regulatory Landscape and Trends
Segments Covered

Segment by Type

Single-Box Booster
Dual-Box Booster

Segment by Application

BEVs
HEVs
PHEVs

Geographies Covered

North America
Europe
APAC
Middle East and Africa
LATAM

Companies Profiles

Bosch
ZF
Hitachi
Continental
NASN Automotive
Trinov
WBTL
Segmental Analysis
Segment by Type
A booster with a single diaphragm has a single expandable membrane separating the vacuum and atmospheric sides. When the brake lever is depressed, intake manifold vacuum pressure is used to assist in applying the brakes.
A dual diaphragm booster consists of two layered diaphragms. The primary diaphragm is attached to the brake lever, and the secondary diaphragm is attached to the master cylinder. This design provides additional brake assist and is frequently found on vehicles with larger brake systems or higher braking demands.
Segment by Application
Electric vacuum pumps for brakes that are made for BEVs are made to meet the needs of these cars. These pumps are used in cars that move only with the help of batteries and don't have an engine that burns fuel. BEVs don't have a vacuum source powered by the engine like regular cars, so they need an electric vacuum pump to help the brake system.
HEVs have both a gasoline engine and an electric motor. When the engine is off or not making enough vacuum pressure, electric vacuum pumps for the brakes of HEVs help create vacuum pressure. These pumps help keep the brakes working well and reliably even when the car is in electric mode or regenerative braking.
PHEVs also have a gas engine and an electric motor, but they can also get power from an outside source to recharge. PHEVs have electric vacuum pumps for the brakes that work the same way as those in HEVs. They help create a vacuum when the engine isn't going or when the car is in electric mode.
Regional Analysis
North America
Some of the largest car companies, like Bosch, ZF, Continental, and Hitachi, are based in North America. They are significant players in North America's increasing demand for electric and hybrid cars. Because of the increase in demand for these cars, these companies play an important role in the market for electric vacuum pumps for brakes. These companies are responsible for supplying electric vacuum pumps. Their expertise and resources contribute to the development and availability of high-quality electric vacuum pumps for brake systems in the region's vehicles.
Europe
European countries have strict rules and regulations regarding controlling vehicle emissions and improving air quality. Automakers must stick to these rules, including stringent CO2 limits and pollution. Compared to traditional internal combustion engines, electric and hybrid cars have reduced or no emissions of pollutants, making them an appropriate option for complying with current rules. As the demand for electric and hybrid vehicles increases, the demand for electric vacuum pumps for brakes increases. This demand has grown the demand for the market.
Asia Pacific
As petrol prices rise exponentially in Asian countries, middle-class families, who form a significant portion of the population, are finding it difficult to afford the cost of fuel. In response, many of them are switching to electric and hybrid vehicles. This shift in consumer preference has led to an increased demand for Electric Vacuum Pumps for Brakes (APS), as these pumps are crucial in ensuring the efficient and safe operation of the braking systems in electric and hybrid vehicles.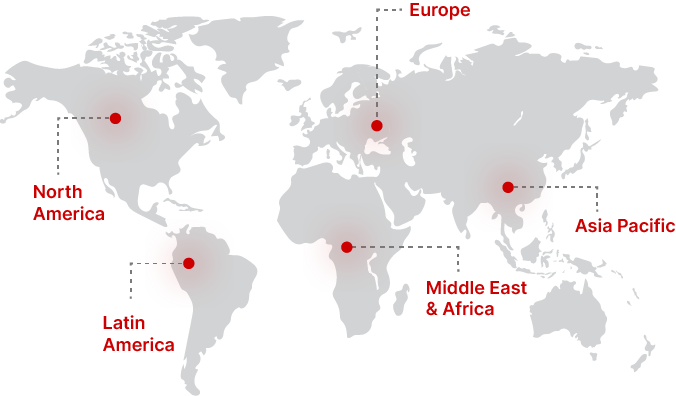 Regional Growth Insights
Download Free Sample
Key Players
Bosch
ZF
Continental
NASN Automotive
Trinov
WBTL
Recent Developments
June 13, 2023, Hitachi Vantara, the subsidiary of Hitachi Ltd., announced two new global partnership agreements with Cisco, positioning itself as a leading provider of data center infrastructure and hybrid cloud managed services. Through the agreements, Hitachi Vantara joins Cisco's Solution Technology Integrator and Service Provider Partner programs, allowing seamless integration of Cisco technologies with its storage products. Hitachi Vantara now includes Cisco UCS X-Series servers in its offerings, providing a complete converged infrastructure solution. The partnership enables Hitachi Vantara to deliver best-in-class managed services and address the increasing market need for simplified hybrid cloud management. The agreements solidify the longstanding partnership between Hitachi Vantara and Cisco, offering data-driven solutions and services to customers.
Electric Vacuum Pump for Brakes Market Segmentations
Segment by Type
Single-Box Booster
Dual-Box Booster
Segment by Application
Frequently Asked Questions