Market Overview
The global ESD Tweezers market is projected to grow at a CAGR of 6.8% during the forecast period.
EMC Immunity (Electro Magnetic Compatibility) standards include the prevention of electrostatic discharges (ESD). By restricting the reception of electromagnetic energy that may inflict physical harm, equipment is able to function correctly in its electromagnetic environment.
To shield delicate components from the destructive effects of static electricity, all tweezers include an ESD (Surface Electrostatic Discharge) coating. NON-MAGNETIC ,The non-magnetic nature of the precision tweezers helps to increase productivity by preventing magnetization of components and avoiding sticking of tiny objects.
ESD tweezers are hand instruments used to pick up, handle, or hold small items or electrical components that may be difficult to pick up by hand and call for accuracy and care. They are frequently made from an anti-magnetic stainless steel alloy for durability and lifespan and are ergonomically intended to fit comfortably between the thumb and forefinger. For handling electrical parts or components that are sensitive to static electricity charges, this conductive substance is ideal.
Market Dynamics
Market Drivers
The semiconductor is growing at an accelerated pace.
Over the last several decades, demand for electronic gadgets such as cellphones, laptop computers, and other consumer electronics has continuously increased. Because electronic gadgets rely largely on semiconductors to work, this has fueled the rise of the semiconductor sector. The COVID-19 pandemic has pushed the trend of distant work and online activities, raising demand for semiconductors in sectors such as cloud computing, remote collaboration, and e-commerce.
New Technologies are being introduced.
The advent of new technologies such as the Internet of Things (IoT), artificial intelligence (AI), and 5G has also helped to the rise of the semiconductor industry, and every day we see something coming out innovative when it comes technology. Because these technologies rely on current semiconductors to function, semiconductor demand has skyrocketed.
Electrostatic Discharge (ESD)-Related Accidents are Common.
Electrostatic discharge (ESD)-related accidents may be a serious concern, especially in businesses that deal with sensitive electronic components, and are often caused by human mistake, such as mishandling electronic components or neglecting to employ suitable ESD protective equipment. As a result, the need for ESD safe tweezers has increased.
Market Restraints
Expensive Manufacturing Costs:
ESD (Electrostatic Discharge) safe tweezers are expensive to produce for a variety of reasons, including the use of expensive materials such as stainless steel, carbon fibre, or conductive polymers. Additional manufacturing processes may be necessary to ensure that they meet ESD protection standards.
Because many people are ignorant of the dangers of ESD or the importance of ESD protection devices, demand market for ESD safe tweezers may be restricted. This lack of awareness can be a significant market limitation, particularly in organisations that do not place a premium on ESD protection.
Competition from Conventional Tweezers:
Traditional tweezers are widely available and can occasionally be substituted with ESD Safe Tweezers market. This rivalry might be a serious market barrier, especially for producers of ESD shielded tweezers
A Scarcity of Trained Professionals
A key issue in the ESD (Electrostatic Discharge) safe tweezers industry is a scarcity of qualified professionals. This is because of a number of causes, including Many people in the electronics industry may be ignorant of the need of ESD protection or the need for ESD safe tweezers. ESD protection laws and ESD safe tweezers may be absent in the industry. This makes it difficult for employees to comprehend what skills and knowledge are required to function in the industry and restricts the ability to provide relevant training programs
Market Opportunities
Increasing Demand For Electronics:
Growing usage of electronic devices in a variety of industries, including automotive, aerospace, and healthcare, is boosting ESD Safe Tweezers Demands. The need for ESD safe tweezers is expected to rise as more sectors utilise electronics.
Increasing ESD Risk Awareness:
As the semiconductor industry and other businesses that work with sensitive electronics expand, so does knowledge of ESD concerns. This greater awareness is expected to enhance demand for ESD protection devices, such as ESD safe tweezers.
Because of factors such as expanding population, urbanisation, and economic growth, emerging markets, notably in Asia and Africa, are witnessing greater demand for electronics. ESD safe tweezers and other ESD protection devices are in high demand as these markets expand.
Market Scope
Report Metric
Details
Market Size by 2031
USD XX Million/Billion
Market Size in 2023
USD XX Million/Billion
Market Size in 2022
USD XX Million/Billion
Historical Data
2019-2021
Base Year
2022
Forecast Period
2023-2031
Report Coverage
Revenue Forecast, Competitive Landscape, Growth Factors, Environment & Regulatory Landscape and Trends
Segments Covered

Segment by Type

Rounded Spade Tip
Straight Tip
Angled Tip

Segment by Application

Electronics

Geographies Covered

North America
Europe
APAC
Middle East and Africa
LATAM

Companies Profiles

TDI International
Wiha Tools
Bahco
Ideal-tek
Bernstein
KNIPEX
Vetus Tweezers
Celine Exports Inc
ENGINEER INC
Segmental Analysis
By Types
Rounded spade tip tweezers are a type of tweezer with a rounded spade-shaped tip. Rounded spade tip tweezers are commonly used in the electronics sector for activities that demand a delicate touch, such as installing and removing tiny components from a circuit board. To guarantee longevity and precision, rounded spade tip tweezers are often manufactured of high-quality materials such as stainless steel.
Straight tip ESD (Electrostatic Discharge) safe tweezers are a form of tweezer with a straight and pointed tip, which makes it simpler to pick up small components and arrange them in exact areas. They are generally constructed of stainless steel or titanium and may be coated with materials such as PTFE (polytetrafluoroethylene) or ESD coating to give further static discharge protection.
Angled tip ESD (Electrostatic Discharge) safe tweezers are a type of tweezer with an angled tip that allows for better visibility and access in small locations. The angled tip also offers the user with a greater viewing angle, which helps ensure that the component is put correctly.
Market Segmentation By Application
ESD (Electrostatic Discharge) safe tweezers are particularly developed to protect sensitive electronic components from electrostatic discharge. The ESD Safe Tweezers Market Report is critical since even little static discharges can harm sensitive electronic components, resulting in costly and time-consuming repairs or even product failure.
Regional Analysis
The Global ESD Safe Tweezers Market Analysis is segmented by region as North America, Europe, Asia Pacific, Latin America, and Middle East and Africa.
North America:
Due to the region's strong use of electronics and semiconductors, North America is a prominent market for ESD safe tweezers. Consumer electronics revenue is predicted to expand at a 5.6% annual rate (CAGR 2023-2027). The United States is the main market in this area, and the growth of the industry is related to the rising demand for consumer electronics and the existence of multiple significant manufacturers.
Europe:
Because of the growing need for electronic gadgets in nations such as Germany, France, and the United Kingdom, Europe is another important market for ESD safe tweezers. Europe is home to several leading electronic component manufacturers, and demand for ESD safe tweezers is expected to rise as the electronics industry expands. For example, The European Investment Bank Group (EIBG) and five EU member states have joined forces to support a pan-European scale-up effort, ushering in a new era for Europe's high-tech sector. Furthermore, the growing trend of shrinking in the electronics sector is increasing need for high-precision instruments such as ESD safe tweezers.
Asia-Pacific:
Asia-Pacific is the largest and fastest-growing market for ESD safe tweezers, driven by increased electronic device penetration, rapid industrialisation, and a burgeoning semiconductor and electronics sector in nations such as China, Japan, South Korea, and India. Asia-Pacific dominated the worldwide semiconductors market in 2021 and is expected to expand at the fastest rate during the forecast period 2022-2028. This may be linked to an increase in the adoption of high-end technology-based products, rising consumer demand for electronic devices, and cheap electronic pricing.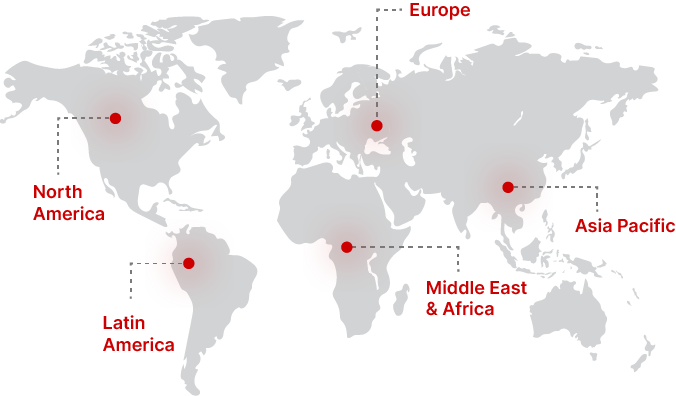 Regional Growth Insights
Download Free Sample
Key Players
TDI International
Wiha Tools
Bahco
Ideal-tek
Bernstein
KNIPEX
Celine Exports Inc
ENGINEER INC
ESD Safe Tweezers Market Segmentations
Segment by Type
Rounded Spade Tip
Straight Tip
Angled Tip
Segment by Application
Frequently Asked Questions