Market Overview
According to Reed Intelligence the Global Food Use Chitosan Market Size will approximately grow at a CAGR of 21.5% during the forecast period.
Utilizing Food The food and beverage industry is growing and adapting to the Chitosan Market more and more. The naturally occurring and renewable substance chitosan is made from the chitin present in crab shells. As a versatile food component, it now offers a number of benefits to both food producers and consumers.
One of the key market drivers is the rising demand for natural and clean-label food products. Consumers who are more conscious about the environment and their health are drawn to food products with simple, well-known ingredients. Chitosan is a fantastic match with the clean label movement and appealing to consumers who are worried about their health since it is a natural and ecologically safe substitute for synthetic additives.
There are several applications for chitosan, which is becoming popular among food manufacturers. Chitosan functions as a thickening, stabilizing, emulsifying, and gelling agent, improving the viscosity, texture, and shelf life of food products. Its ability to enhance the sensory components of a range of meals, including sauces, dressings, dairy products, and beverages, accounts for its extensive usage in the culinary industry.
Additionally, the potential health benefits of chitosan are being considered by consumers and food manufacturers. Due to its potential to lower cholesterol and support digestive health, chitosan is a preferred ingredient for meals that have a functional and healthful focus.
Market Dynamics
Market Drivers
Chitosan is fantastic for food preservation due to its antibacterial properties. Through preventing the growth of dangerous microorganisms, it may assist increase the amount of time perishable food products may be stored before going bad. As the food industry looks for natural and secure substitutes for synthetic preservatives, chitosan has emerged as a viable option for enhancing food safety and extending product freshness.
Market Restraints
Limited Raw Material Supply
The primary source of chitosan is crustacean trash, namely the shells of shrimp and crab. In especially in regions with weak infrastructure for the processing of seafood, a lack of these raw materials may make it challenging to meet the growing demand for chitosan. An attempt is being undertaken to find alternative, sustainable sources for the production of chitosan in order to overcome this restriction.
Market Opportunities
Customers that choose clean label goods are individuals who favor goods with simple, well-known ingredients, they provide a huge market potential for chitosan in the food industry. Chitosan is ideal for the clean label movement since it allows food manufacturers a simple method to adjust to customer needs because it is natural and little processed.
Market Scope
Report Metric
Details
Market Size by 2031
USD XX Million/Billion
Market Size in 2023
USD XX Million/Billion
Market Size in 2022
USD XX Million/Billion
Historical Data
2019-2021
Base Year
2022
Forecast Period
2023-2031
Report Coverage
Revenue Forecast, Competitive Landscape, Growth Factors, Environment & Regulatory Landscape and Trends
Segments Covered

Segmentation By Type

DAC 85%
DAC 90%

Segmentation By Application

Food
Drinks

Geographies Covered

North America
Europe
APAC
Middle East and Africa
LATAM

Companies Profiles

Jiangsu Aoxin Biotechnology
KIMICA Corporation
Mirae biotech
Qingdao Yunzhou Biochemistry
Norwegian Chitosan AS
Ningbo Zhenhai Haixin Biological Products Co. Ltd 
KitoZyme
Vietnam Food JSC.
NovaMatrix
Golden-Shell Pharmaceutical
Weikang biologic group
Segmental Analysis
Segmentation By Type
Chitosan that has undergone deacetylation to a level of around 85% is known as "Deacetylated Chitosan," or simply "Deacetylated Chitosan." The degree of deacetylation refers to how many acetyl groups on the chitosan molecule have been removed to improve its solubility in water and biological activity. DAC 85% chitosan is often used in a number of industries, including the food and beverage sector, because of its beneficial properties and potential health benefits.
Chitosan that has undergone more extensive deacetylation is known as DAC 90%, sometimes to a degree of 90% or greater. Increased deacetylation has an impact on biological activity and water solubility, making chitosan even more versatile for a range of uses. DAC 90% chitosan is often used in the food and beverage industry as well as in the pharmaceutical, cosmetic, and other sectors because of its improved functional qualities.
Segmentation By Application
A natural, nutritious ingredient, chitosan is employed in the food industry for a variety of uses. In culinary applications, chitosan is often utilized as a component for thickening, stabilizing, and gelling. As a result, the viscosity, texture, and shelf life of food products may be improved, adding to the ingredient's attractiveness. Customers who are conscious of their health when it comes to food are drawn to chitosan's potential health benefits, such as its role in regulating cholesterol and intestinal health.
Chitosan is another ingredient used in the beverage industry to improve the stability and uniformity of liquid goods. By eliminating the impurities and pollutants that give wine and fruit juices their murky look, it might act as a clarifier. Chitosan is a chemical that raises the general aesthetic value and caliber of beverages. Furthermore, as these drinks have the potential to raise the value of beverages via their health-promoting attributes, the use of chitosan in functional drinks and drinks with a health focus has attracted attention.
Taking into consideration the various degrees of deacetylation and the associated functional qualities of chitosan, the market for chitosan used in food is split into two categories: DAC 85% and DAC 90%. Due to the wide range of options, manufacturers may choose the ideal chitosan grade for the demands and planned uses of their own goods.
Regional Analysis
The Global Food Use Chitosan Market is segmented by region as North America, Europe, Asia Pacific, Latin America, and Middle East and Africa.
North America
Due to the region's rising desire for natural and clean-label food additives, the continent has grown into a large market for chitosan used in food. Chitosan, a natural, ecologically friendly ingredient, addresses the need for healthier, more sustainable food alternatives among North American consumers. Since there are several options for chitosan inclusion in different food products, such as sauces, dressings, and meat preparations, the area has a robust food processing sector.
Europe
Germany, France, and the UK are the three European nations that utilize chitosan for food the most often. Chitosan is now easier to get in the area for usage in a variety of culinary applications since the European Food Safety Authority (EFSA) designated it as a safe food additive. Concerns about the safety and quality of food among European consumers are growing, which is driving up demand for chitosan as a natural preservative and thickening component in food items.
Asia-Pacific
The market's fast development is partially attributable to the region's robust seafood processing industry and the swiftly growing clean label food market. The top three countries in the area that consume chitosan are Japan, China, and South Korea. The natural preservative chitosan, which is used in traditional Asian cuisine, is the driving force behind the expanding clean label food industry.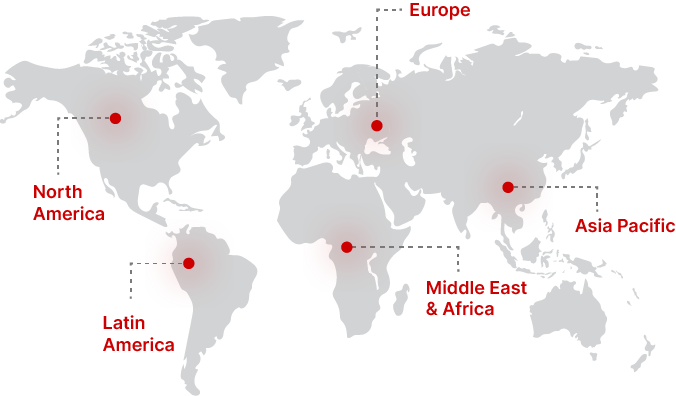 Regional Growth Insights
Download Free Sample
Key Players
KIMICA Corporation
Mirae biotech
Qingdao Yunzhou Biochemistry
Norwegian Chitosan AS
Ningbo Zhenhai Haixin Biological Products Co. Ltd 
KitoZyme
Vietnam Food JSC.
NovaMatrix
Golden-Shell Pharmaceutical
Weikang biologic group
Recent Developments
One new development in the market for chitosan used in food is the development of antibacterial chitosan-based packaging materials. Chitosan coatings and films may lengthen the shelf life of fresh food and reduce food waste. These developments highlight the potential for chitosan packaging to improve food safety while addressing environmental concerns.
Food Use Chitosan Market Segmentations
Segmentation By Type
Segmentation By Application
Frequently Asked Questions