Market Overview
The Global Golf Cart And Buggy Market Size is projected to grow at CAGR of approx. 5.8% during the forecast period.
Golf carts are minimal vehicles powered by electric motors that are specifically intended for use on golf courses to transport players and equipment. With a maximum speed of 25 to 50 kilometres per hour, it is also known as a non-highway or off-road vehicle.
Increased urbanisation and industrialization, as well as a shift towards mall culture, hi-tech and smart residential and commercial housing projects, and an increase in the use of golf cart vehicles in hotels, hospitality, tourism industries, and amusement parks, are expected to drive global golf cart market growth. Golf cart use for short trips in educational institutions such as colleges and universities, as well as airports, is expected to fuel golf cart demand between 2021 and 2028.
The Golf Trolley is made of light steel and is simple to push/pull around the golf course. The easy folding process enables the buggy to be folded while the luggage remains connected to it.
Market Dynamics
Market Drivers
The increasing popularity of golf as a recreational activity around the globe has increased demand for equipment, resulting in market growth. Furthermore, consistent growth in golfing activities and golf tourism has been a key motivator for the golf cart business.
Due to their fierce competition, they are compelled to battle on razor-thin margins in order to maximise their potential. As a result, new concepts and carts are frequently the focal points for sellers attempting to satisfy the growing demand for golf carts.
Electric cart capability is expected to grow the most during the projection period. Stricter pollution rules and higher environmental practises are expected to promote electric device development.
The concert business has seen constant development around the globe, with a rapid and continuous rise in demand for live entertainment.
Increased Demand from Companies, Government Entities, and Educational Institutions
Market Restraints
Most golf buggys have a two-speed system, which most users dislike because the first pace is too slow for comfort and the second is too fast.
Brakes are also near the summit of the list of common golf cart problems. Golf cart brakes are among the most fundamental components of the machine, but because of the frequent stops and starts, it's crucial to keep the brakes clean and make the necessary adjustments.
Because the golf buggy motor only powers the back wheels, it frequently battles to climb precipitous hills. The reason is usually heavy loads that alter the centre of gravity considerably.
The one front tyre is in charge of turning, while the two back tyres are in charge of power supply. Because these can create problems, check the wheels for mud and debris buildup.
Market Scope
Report Metric
Details
Market Size by 2031
USD XX Million/Billion
Market Size in 2023
USD XX Million/Billion
Market Size in 2022
USD XX Million/Billion
Historical Data
2019-2021
Base Year
2022
Forecast Period
2023-2031
Report Coverage
Revenue Forecast, Competitive Landscape, Growth Factors, Environment & Regulatory Landscape and Trends
Segments Covered

Segmentation By Type

Electric
Gasoline
Others

Segmentation By Application

Residential
Commercial

Geographies Covered

North America
Europe
APAC
Middle East and Africa
LATAM

Companies Profiles

Yamaha Golf-Car Company
Textron Specialized Vehicles
CLUB CAR
Garia
HDK Electric Vehicles
ECAR GOLF
MGI Golf
BIG MAX
Motocaddy
CLICGEAR
Suzhou Eagle Electric Vehicle Manufacturing
Segmental Analysis
Segmentation By Type
E Golf cart batteries are typically powered by a 110-volt battery. An electronic golf cart requires at least 8 to 12 hours to fully refill a drained battery pack. Recently, golf cart manufacturers have begun to develop more ecologically responsible carts that recharge their own batteries using rooftop solar arrays. To make it more practical, golfers can simply place the cart in the sun to recharge the battery.
The word "gasoline" or "petroleum" alludes to a by-product of crude oil or petroleum. It is made during the fractional distillation system, has a translucent liquid form, and includes several additives such as ethanol for use as a passenger car fuel.
In the medium term, advantageous government policies and growing usage of solar PV systems, along with falling solar panel and installation costs, are expected to support global solar energy market development during the projection period.
Segmentation By Application
The introduction of new contests, events, and showcases is expected to drive revenue for the transport golf carts sector, which is expected to reach USD 2.16 billion by 2026, growing at a Rate of 4.93% over the forecast period. A major factor is the increasing use of buggies and carts at music performances, business events, bridal venues, amusement parks, luxury hotels, and devotional activities. Following the COVID-19 epidemic, rising new healthcare centres, hospitals, and medical institutions with increasing amenities are driving the medical market.
Utility cars are used professionally on golf courses, in hotels, in shops, and in public places. E-Z-Go, for example, is a well-known manufacturer of utilitarian vehicles that specialise in seating and storage. The company has introduced utility vehicles such as Hauler, Hauler Pro, and Hauler 4*4. These are high-tech industrial utility cars that can be outfitted with a variety of accessories.
These carriages and trucks transport people and goods in large regions such as airports, railway stations, and bus stops. Electric devices are commonly used on golf courses, in hospitality and travel, in industry and retail, in public and government structures, and in public gatherings.
Regional Analysis
The Global Golf Cart And Buggy Market is segmented by region as North America, Europe, Asia Pacific, Latin America, and Middle East and Africa.
North America
North America is the region with the most golf facilities, North America is the most popular place for golf carts. Vendors in the United States have numerous opportunities to maximise their revenue output during the forecast period. Furthermore, there has been a significant rise in the number of youthful golfers across the country in recent years, as well as a consistent rate of busy female golfers.
Europe
During the forecast period, the European golf cart and buggy market is anticipated to expand steadily. The United Kingdom has several golf facilities, which is driving demand for buggies and increasing at a CAGR of 6.74% in terms of income during the projection period. The country's robust golfing culture attracts a sizable percentage of athletes to the game.
Asia-Pacific
APAC is the most promising area for golf carts, with the most golf courses and increasing tourism locations. Cart sales are increasing rapidly in Japan, South Korea, Australia, China, and India, presenting major possibilities for vendors to extend their market. Yamaha golf carts, for example, have a big market in APAC golf fields, and 4-6-seater carts are commonly used in the area.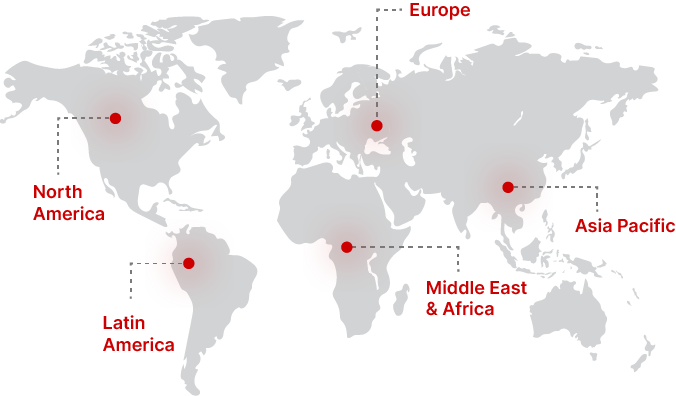 Regional Growth Insights
Download Free Sample
Key Players
Yamaha Golf-Car Company
Textron Specialized Vehicles
Garia
HDK Electric Vehicles
ECAR GOLF
MGI Golf
BIG MAX
Motocaddy
CLICGEAR
Suzhou Eagle Electric Vehicle Manufacturing
Golf Cart And Buggy Market Segmentations
Segmentation By Type
Segmentation By Application
Frequently Asked Questions