Market Overview
The Global Keto Protein Bars Market Size will significantly grow at a CAGR of approximately 6.28% by forecast period.
Increasing The primary market factors accelerating market expansion include rising health awareness and fitness trends, rising demand for quick and nutritious snacks, and rising acceptance of plant-based and vegan diets.
One of the fastest-growing markets in the worldwide snack food business is the demand for keto protein bars. The ketogenic diet, which is widely known for encouraging a high fat and low carbohydrate consumption, is what these snacks are designed for. One of the elements affecting this is the growth of the current market.
The rising popularity of the ketogenic diet itself is one of the major factors driving the Keto Protein Bars market growth. Because of its potential health advantages, such as weight reduction, greater energy, and enhanced mental clarity, the ketogenic diet has grown in popularity. As more people adopt this eating pattern, the need for quick, enjoyable snacks that are nutritionally sound rises. Anyone who follows a ketogenic diet and wants a quick snack on the run may choose for keto protein bars.
The industry is also being impacted by consumers' growing concern for the health and wellness of their clients. People are searching for savory and healthy snacks as the importance of their personal health increases. Keto protein bars are preferred by people searching for a filling and nutrient-dense snack option since they are created to be low in carbs, high in healthy fats, and moderate in protein. These bars often include components that are meant to be preferable substitutes for processed foods, such as nuts, seeds, and natural sweeteners.
Market Dynamics
Market Drivers
Increasing well-being and contentment Given the growing focus on health and wellness, consumers are looking for healthful and convenient snacks that provide a balance of macronutrients and support their dietary goals. Due to their high protein and low carbohydrate contents, keto protein bars are well-liked by health-conscious consumers looking for a filling snack option that aids in muscle regeneration, weight management, and maintained energy levels.
Market Restraints
Keto protein bars are often more costly than regular protein bars due to the use of premium ingredients and the special formulation required to suit the needs of a ketogenic diet. The market's potential would be limited if budget-conscious buyers avoided the higher price tier.
Market Opportunities
Expanding Distribution Channels
There are opportunities to expand distribution channels as the ketogenic diet gains popularity and the market for keto-friendly products expands. In addition to traditional retail channels, manufacturers can look at online marketplaces, health food stores, gyms, and vendors of specialty keto products to reach a larger audience.
Market Scope
Report Metric
Details
Market Size by 2031
USD XX Million/Billion
Market Size in 2023
USD XX Million/Billion
Market Size in 2022
USD XX Million/Billion
Historical Data
2019-2021
Base Year
2022
Forecast Period
2023-2031
Report Coverage
Revenue Forecast, Competitive Landscape, Growth Factors, Environment & Regulatory Landscape and Trends
Segments Covered

Segmentation by Type

Keto Protein Bars
Keto Protein Bar-Cookie Dough
Keto Protein Bar-Bites

Segmentation by Application

Adult Male
Adult Female

Geographies Covered

North America
Europe
APAC
Middle East and Africa
LATAM

Companies Profiles

Kraft Heinz
General Mills
Quest Nutrition
Keto Bars
Perfect Keto
ZENWISE Health
MariGold
Bulletproff 360
Stoka Bar
BHU FOODS
Julian Bakery
Dang Food
KRAVE
RSP Nutrition
Altas Bars
Segmental Analysis
Segmentation By Type
The invention of these protein bars was greatly influenced by the ketogenic diet. It often has less proteins, more fat, and fewer carbs in order to promote ketosis. These bars are designed to provide keto dieters a convenient and transportable snack option.
Keto Protein Bar-Cookie Dough
This keto protein bar has the well-known cookie dough flavor. It tastes and feels like cookie dough and has the same ratio of macronutrients as a standard keto protein bar. This taste collection aims to provide individuals who follow a ketogenic diet a delicious and extravagant delight.
These more condensed versions of the traditional keto protein bar are known as "keto protein bar bites." These portion-controlled, bite-sized snacks may be eaten guilt-free or as a reward after working out and do wonders for boosting energy rapidly. Although they are smaller and more convenient to take between meals, keto protein bar pieces have the same nutritional profile as traditional keto protein bars.
Segmentation By Application
There are keto protein bars on the market that are specifically made for males above the age of 18. These bars were created to meet the nutritional needs and taste preferences of male followers of the ketogenic diet. For older guys, they could place a greater emphasis on overall health, muscle healing, and energy boosting.
These keto protein bars were created with the adult female market in mind. These bars were created to satisfy the taste preferences and dietary requirements of female ketogenic dieters. They could focus on things like hormone balancing, weight management, and the overall health of adult women.
Regional Analysis
The Global Keto Protein Bars Market is segmented by region as North America, Europe, Asia Pacific, Latin America, and Middle East and Africa.
North America
The market for keto protein bars is dominated by North America, particularly the United States. The huge increase in the usage of ketogenic diets in the region has created a rising demand for quick and wholesome snack options. This company's concentration on portable snacks, the presence of health-conscious customers, and a long history of physical exercise are all major contributors to its success.
Europe
The three European nations that generate the most keto protein bars are the UK, Germany, and France. The market is expanding as a result of increased health consciousness, popularity of the ketogenic diet, and development of a robust fitness sector. For the European market, keto protein bars are also receiving new flavors and component combinations.
Asia Pacific
The area is seeing an increase in the number of health-conscious customers and a growth in interest in the ketogenic diet, particularly in nations like China, Japan, and Australia. Increased urbanization, shifting dietary choices, and the adoption of Western health practices are the industry's driving forces. Ketones are used in protein bar production in an attempt to increase market share and satisfy regional tastes.
Due to the growing interest in health and fitness in nations like Brazil and Mexico, Latin America is developing as a potential market for keto protein bars. Urbanization, the emergence of the middle class, and the adoption of healthier lifestyles are the main drivers influencing market development. Producers of keto protein bars put a lot of effort into diversifying their regional distribution networks and accounting for regional tastes.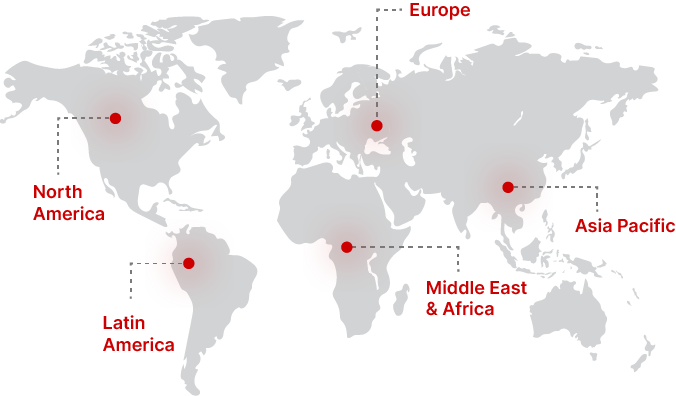 Regional Growth Insights
Download Free Sample
Key Players
General Mills
Quest Nutrition
Keto Bars
Perfect Keto
ZENWISE Health
MariGold
Bulletproff 360
Stoka Bar
BHU FOODS
Julian Bakery
Dang Food
KRAVE
RSP Nutrition
Altas Bars
Recent Developments
Natural ingredients and clean labels: Recent market shifts have raised consumer awareness of the use of natural ingredients and formulations. To meet consumer needs for reliable and open products, manufacturers are moving away from natural preservatives, sweeteners, and chemicals and toward synthetic ones.
Keto Protein Bars Market Segmentations
Segmentation by Type
Keto Protein Bars
Keto Protein Bar-Cookie Dough
Keto Protein Bar-Bites
Segmentation by Application
Frequently Asked Questions