Market Overview
According to Reed Intelligence the Legume Pasta Market Size will approximately grow at a CAGR of 7.5% during the forecast period.
Legume pastas is made from legume-based flours i.e., it primarily comes from leguminous plant sources rather than standard wheat flour. Beans, lentils, chickpeas and other similar crops are classified as legumes. Legume pasta have grown in popularity as a nutritious, gluten-free alternative to wheat-based pasta, providing a variety of health and dietary benefits.
Legume pastas are gluten-free which make them usable for people who have gluten sensitivity. Protein is prevalent in legumes, and legume pasta has a higher protein content than conventional wheat pasta. This is particularly useful for vegetarians, vegans, and anyone who want to improve their protein intake.
Legume pastas have a lower glycaemic index than wheat pasta, indicating a slower and more gradual rise in blood sugar levels. Legume pasta is a different option for persons who have dietary constraints such as gluten sensitivity, wheat allergies, or who follow plant-based diets.
This variety is renowned for its high protein and fibre content and is made from red or green lentil flour. This pasta, made from pea flour, has a mild flavour and can be a source of plant-based protein.
Market Dynamics
Market Driver
Growth of Health and Nutrition Trends
Health-conscious consumers seek foods high in protein and fibre that help in satiety, weight management, and overall well-being. Legume pasta, produced from legume flours, naturally has more protein and fibre than wheat pasta. Legume pasta often has a lower glycaemic index than wheat pasta. Because of the delayed digestion and steady release of glucose into the system, bean pasta appeals to those with diabetes or those trying to balance energy levels. Legumes are high in vitamins and minerals like iron, magnesium, zinc, and B vitamins. These nutrients are necessary for various body activities, and consumers are increasingly searching for foods that supply a diverse range of nutrients.
Rise in Plant-Based Diets
Legume pasta is made from leguminous plants which is a part of a plant-based diet. They are a good source of protein and other nutrients which make them a great option for people who follow plant-based diets. Plant-based diets require alternate protein sources, and legume pasta is high in plant-based protein. They can be a key component of protein-rich plant-based meals. Due to dietary awareness or preferences, many plant-based eaters also adhere to gluten-free diets. Legume pasta offers a gluten-free option that meets several dietary requirements. Plant-based diets are becoming more common for environmental reasons. Legume pasta help to achieve sustainability goals since legumes have a reduced environmental footprint than animal-based protein sources.
Market Restraints
Processing legume flours into pasta is more challenging than producing wheat pasta. Variations in processing procedures, equipment, and raw ingredients can result in taste, texture, and appearance inconsistencies. Customers who find varied levels of quality may be cautious about purchasing legume pasta. Because of considerations such as sourcing, washing, and milling legumes, processing legume flour can be more expensive than processing wheat flour. This could result in greater production costs for bean pasta manufacturers, potentially leading to higher retail pricing that discourages budget-conscious consumers. Creating a formulation that combines bean flour with other ingredients to produce pasta with the proper taste, texture, and nutritional profile cannot be easy. Some formulations may result in unattractive Flavors or textures for customers, which may act as a restraint.
Market Scope
Report Metric
Details
Market Size by 2031
USD XX Million/Billion
Market Size in 2023
USD XX Million/Billion
Market Size in 2022
USD XX Million/Billion
Historical Data
2019-2021
Base Year
2022
Forecast Period
2023-2031
Report Coverage
Revenue Forecast, Competitive Landscape, Growth Factors, Environment & Regulatory Landscape and Trends
Segments Covered

Segmentation by Type

Screw Type
Elbow Type
Butterfly Type
Hollow Type

Segmentation by Application

Residential
Commercial

Geographies Covered

North America
Europe
APAC
Middle East and Africa
LATAM

Companies Profiles

Tolerant Foods
Barilla
Hamle
Mueller's Pasta
Philadelphia Macaroni Company
Yingquetang
Benjialiangtian
Baixiang
Segmental Analysis
Segmentation by Type
A single-screw extruder is used to make bean pasta. This type of extruder is used to make pasta shapes such as spaghetti, fettuccine, and macaroni. The screw revolves within the extruder's barrel, mixing and kneading the dough as it travels down the barrel. The barrel's heat cooks the dough while the screw's pressure forces it through the die, making the required shape. Because they can handle the high moisture level of legume flours, single-screw extruders are a great option for manufacturing legume pasta. They are also not expensive which makes them a great option for small enterprises. It is relatively cheap to use. Single-screw extruders are less expensive than twin-screw extruders and other types of extruders. As a result, they are an excellent alternative for small enterprises.
Elbow legume pasta is made with a blend of legume flour, including lentil flour, chickpea flour, and pea flour. It's high in protein and fibre, and it's also gluten-free and vegan. Elbow legume pasta tastes similar to ordinary wheat pasta but has a slightly nuttier flavour. It may be prepared and consumed like traditional pasta, and it is a good way to increase your protein and fibre intake. When selecting elbow-type legume pasta, it is important to carefully check the label to ensure that it is created from 100% legume flour and does not include any added gluten or dairy.
Butterfly legume pasta is a form of pasta with a butterfly-shaped cross-section made from legume flour. It has a nutty flavour and is often produced with chickpea or lentil flour. Butterfly legume pasta is high in protein and fibre and is also gluten-free. It can be cooked like regular pasta and used in various meals. It has a lot of protein and fibre. Its glycaemic index is lower than that of conventional spaghetti. It is a suitable alternative for folks who have wheat allergies or intolerances.
Hollow-type legume pasta is a form of pasta with a hollow centre made from legumes such as chickpeas, lentils, or peas. Because of its hollow centre, this variety of pasta is more often used in soups and salads. Hollow-form bean pasta also has high level of protein and fibre, which makes it a good option as healthy food than ordinary wheat pasta.
Segmentation by Application
Legume pastas can be used in a number of pasta dishes that are safe for the whole family, including spaghetti with marinara sauce, pasta salads, and creamy pasta bakes. They can appeal to both adults and children and add a healthy touch to traditional pasta recipes. Legume pastas are ideal for health-conscious people who wish to enhance their protein and fibre intake. They can be added to meals to help with general wellness and balanced nutrition. Legume pastas are high in plant-based protein, makes them a good choice for vegetarians and vegans. They can be used to make pasta primavera, vegetable stir-fry, and pesto pasta with roasted vegetables, among other plant-based pasta meals. Legume pastas, due to their increased fibre content, can help boost feelings of fullness and satisfaction, making them a great addition to weight-loss programs.
Legume pasta is found on grocery store shelves in the pasta line or in specific gluten-free and health-conscious sections. They cater to customers who are looking for alternatives to typical wheat pasta. Consumers can now buy specialty products like legume pasta online because of the advent of e-commerce. Many manufacturers and retailers sell legume pasta on their websites or through online marketplaces. For those customers with dietary limitations or preferences, restaurants, particularly those with health-focused or allergen-friendly menus, may provide bean pasta dishes. Caterers specializing in supplying cuisine for events and gatherings may offer legume pasta recipes to satisfy their clients' dietary preferences.
Regional Analysis
North America
Several factors are now driving the North American pasta market. Consumers' hectic schedules have influenced their need for easy-to-cook food items like pasta. In addition, numerous regional manufacturers have produced flavoured pasta variants and value-added products offering fibre, less carbohydrate, gluten-free and fortified varieties. Consumers' high incomes and the simple availability of pasta in hypermarkets, supermarkets, and department shops have fuelled market expansion in the region. This is likely to increase North American demand for legume pasta market.
Europe
The European noodles and pasta industry is expected to grow at a 7.9% CAGR. People in Europe are looking for nutritional value in packaged noodles and pasta that come in many forms, such as dried, frozen, chilled, and canned, that can provide nourishment while saving them time during meal preparation. Italy is a big contributor to both pasta production and consumption in Europe. Pasta production initially depended on climatic circumstances, but technological advancements are making it much easier to create noodles and pasta. Thus, the legume pasta market in Italy is expected to expand further.
Asia Pacific
The Asia-Pacific Pasta and Noodles Market is expected to grow at a 4.9% CAGR. With the rise in occupations requiring long hours, consumers are gravitating toward products requiring less preparation time. As a result, demand for ready-to-cook foods has expanded significantly, increasing demand for the pasta and noodles market in the Asia-Pacific region. Customers are shifting toward organic products with the increased presence of pesticide residues in food particles. In China and other East Asian countries, noodles are a staple cuisine. The expansion in China's population, increase in workforce, extended working hours resulting in hectic schedules, and increasing commute time in major centres leading to a lack of time to cook are all driving up the country's sales of pasta and noodles. Due to the region's hectic lifestyle, this is expected to boost demand for Legume Pasta Market.
South America
With the rise of the work culture, customers are shifting toward dishes that can be consumed quickly and require less preparation time. The urbanized population drives the legume pasta market due to their demanding schedules and increasing discretionary spending. The availability, accessibility, affordability, and flexibility of pasta and noodle consumption support industry growth. Consumption of packaged meals among millennials and Gen-Zs in South America is a primary factor driving the growth of gluten-free pasta. The region's demand for Legume pasta market is predicted to rise due to a growing need for healthier foods.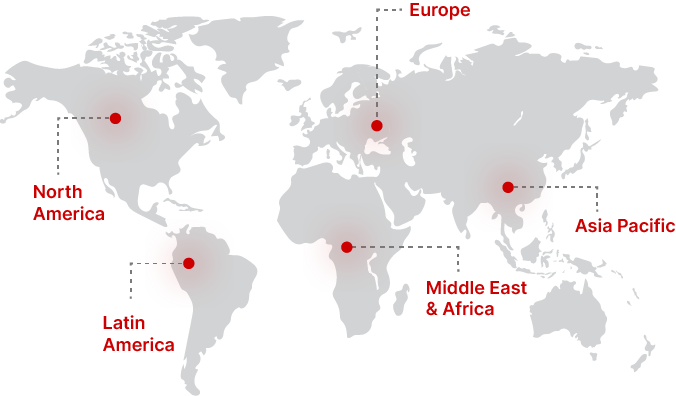 Regional Growth Insights
Download Free Sample
Key Players
Tolerant Foods
Barilla
Hamle
Philadelphia Macaroni Company
Yingquetang
Benjialiangtian
Baixiang
Recent Developments
February 2020: Barilla has added new red lentil Spaghetti to their one-ingredient legume pasta line. Barilla introduced four new legume pasta varieties: chickpea rotini, chickpea cassareep, red lentil penne, and red lentil rotini. The new red lentil spaghetti contains only one ingredient - red lentils - and has a nutty flavour and an "al dente" texture. It's also a rich source of protein and a decent source of fibre.
Legume Pasta Market Segmentations
Segmentation by Type
Screw Type
Elbow Type
Butterfly Type
Hollow Type
Segmentation by Application
Frequently Asked Questions