Market Overview
The Global Luxury Outdoor Jackets Market Size is projected to grow at a CAGR of 3.4% during the forecast period.
A high-end, stylish jacket made for outdoor pursuits like hiking, camping, or skiing is known as a luxury outdoor jacket. These jackets are often manufactured of high-quality materials that offer durability, warmth, and protection in severe weather. Luxurious outdoor jackets frequently have cutting-edge features like waterproof and breathable fabrics, hoods and cuffs that can be adjusted, and various storage pockets. In order to provide the most warmth, certain jackets may also feature cutting-edge insulation technology, including down or synthetic fibers.
Luxury outdoor jackets are made with fashion in mind in addition to usefulness. They could have distinctive patterns, fine stitching, and high-end components like leather or fur trimmings. These jackets come in a variety of designs, from traditional to contemporary, to fit any taste.
A specialized area of the luxury fashion business, the luxury outdoor jacket market focuses on stylish, high-end coats made for outdoor activities. Often constructed from high-quality materials, these jackets have cutting-edge features including waterproof and breathable fabrics, cutting-edge insulation technology, and adjustable hoods and cuffs. As customers' interest in outdoor activities and adventure sports has increased, the market for luxury outdoor jackets has expanded recently. Luxury outdoor jacket lines from high-end manufacturers and designers have since joined the market in response.
Market Dynamics
Luxury Outdoor Jackets Market Drivers
Innovation in Products and Premiumization
The market for upscale outdoor jackets is significantly fueled by product innovation. High-end businesses and designers are continuously looking for ways to stand out from the competition and attract customers by releasing fresh, cutting-edge goods. This frequently results in portfolio extensions, in which companies broaden their product ranges to incorporate fresh designs, hues, and attributes
Another significant factor driving the market for luxury outdoor jackets is product premiumization. Due to their premium fabrics, cutting-edge technologies, and distinctive designs, luxury outdoor jackets can carry a hefty price tag. Limited edition or exclusive collections are another way that brands can raise the perceived worth of their goods. A cycle of demand for upscale outdoor jackets may be sparked by the convergence of product innovation and premiumization. Customers are drawn to new and cutting-edge products and are willing to pay more for high-end goods that offer a distinctive blend of form and function. As a result, luxury outdoor jacket companies continue to spend money on R&D and work to keep one step ahead of their rivals by introducing innovative new products.
Desire for Durable, High-Quality Products
Luxurious outdoor jackets are frequently constructed from premium materials and have long-lasting durability built into their design. Luxury outdoor jackets appeal to shoppers who value longevity and toughness in their purchases because they combine style and functionality with weather resistance. Luxury outdoor jackets can also be layered with other outdoor gear to provide versatility and adaptability for various weather situations.
Increase in Disposable Income
The market for luxury outdoor jackets is significantly influenced by rising purchasing power. In many parts of the world, people are able to spend more on high-end products, such as opulent outdoor jackets, as disposable income rises. Due to consumers' willingness to spend more for goods that combine style and utility, this may result in a rise in demand for these goods. Demand for ethical and environmental goods is also being fueled by rising purchasing power. Demand for ethical and environmental goods is also being fueled by rising purchasing power. Customers are becoming more conscious of the effects of their purchases and are looking for goods that are made with ethical manufacturing practices and sustainable materials. Since that consumers are increasingly prepared to spend more for products that correspond with their beliefs, luxury outdoor jacket businesses that place a high priority on sustainability and ethical business methods are likely to succeed in this market.
Luxury Outdoor Jackets Market Restraints
The High Cost of Manufacture and Materials
The market for premium outdoor jackets is severely constrained by the high cost of manufacture and materials. High-end, long-lasting fabrics that deliver excellent performance and comfort in demanding outdoor situations are frequently used to make luxury outdoor jackets. These materials can be expensive to procure and produce, which raises the cost of production and makes it challenging for companies to sell their goods at a reasonable price. In addition, the complex manufacturing processes needed to make premium outdoor jackets might raise production prices. These methods frequently call for specialized tools and skilled workers, which can raise the cost of production. As a result, luxury outdoor jacket companies frequently have to charge a premium for their products in order to make a profit and cover their costs of manufacture. Because not all customers are willing or able to pay the high prices associated with these products, this may limit the market for upscale outdoor coats.
The market for upscale outdoor jackets may be significantly impacted by shifting fashion trends. Style and design preferences among consumers can change quickly, which may have an impact on the demand for particular types of luxury outdoor jackets. Companies that don't adapt to modern trends and consumer preferences can have a hard time retaining their market share. However, creating new patterns and styles may be costly and time-consuming, which can restrict a brand's ability to react swiftly to shifting trends. In this cutthroat industry, brands that can foresee these trends and adapt by providing cutting-edge designs and materials stand a better chance of succeeding. Yet brands that don't change with the times may find it difficult to hold onto their market share.
Luxury Outdoor Jackets Market Opportunities
Cutting Edge Design & Functionality
Luxurious outdoor jackets may set themselves apart from the competition by utilising cutting-edge design and functionality. As an illustration, coats with built-in heating systems or intelligent textiles that adjust to various weather situations. Also, buyers searching for a distinctive and customised experience may be drawn to modification options like removable hoods or interchangeable pockets.
Ethical and environmentally friendly
Ethical & Environmental Friendly materials are becoming more and more in demand in the fashion business as customers become more conscious of the environmental effect of their purchases. By utilising environmentally friendly fabrics like organic cotton or recycled polyester and following ethical and open manufacturing practises, luxury outdoor jacket businesses may profit from this trend.
By partnering with other companies or designers, luxury outdoor jacket firms may reach a wider audience and enter new markets. Relationships with companies that provide outdoor equipment or with groups that are concerned with sustainability may also assist to establish brand credibility and raise awareness among customers who care about the environment.
Market Scope
Report Metric
Details
Market Size by 2031
USD XX Million/Billion
Market Size in 2023
USD XX Million/Billion
Market Size in 2022
USD XX Million/Billion
Historical Data
2019-2021
Base Year
2022
Forecast Period
2023-2031
Report Coverage
Revenue Forecast, Competitive Landscape, Growth Factors, Environment & Regulatory Landscape and Trends
Segments Covered

Segment by Type


Functional Outdoor Jackets
Regular Outdoor Jackets

Segment by Application


Online Shopping
Offline Shopping

Geographies Covered

North America
Europe
APAC
Middle East and Africa
LATAM

Companies Profiles

Moncler
Patagonia
Salomon
Arcteryx
The North Face
Stone Island
Mammut
Goldwin
Haglofs
Norrona
66 North
Houdini
Jottnar
Tilak
Blackyak
Segmental Analysis
Segment by Type
Functional Outdoor Jackets
Functional outdoor jackets are constructed with technical materials and feature that promote performance and protection from the elements and are geared for specific outdoor activities such as skiing, hiking, or climbing.
Standard outdoor jackets, on the other hand, are more adaptable and appropriate for everyday wear as well as a broader range of outside activities.
Segment by Application
Internet shopping has grown in popularity in recent years as consumers can explore and buy things from the convenience of their own homes. To accommodate to this expanding desire, many luxury outdoor jacket companies have developed e-commerce portals.
Offline shopping is still an essential channel for luxury outdoor jackets, especially for customers who want to try on and physically check things before purchasing. Luxury outdoor jacket companies frequently have flagship stores or other high-end retail locations where customers may try on their items.
Regional Analysis
The Global Luxury Outdoor Jackets Market Size is segmented by region as North America, Europe, Asia Pacific, Latin America, and Middle East and Africa.
Aisa-Pacific
The Asia Pacific region's market for luxury outdoor jackets is predicted to expand quickly as a result of a growing population of affluent customers, who are altering their lifestyle choices and purchasing luxury items as their disposable incomes rise. As a consequence of these nations' rising disposable incomes, the market for upscale outdoor jackets in this area is anticipated to rise significantly thanks to nations like China, Japan, and South Korea. Also, the region has several of the coldest nations, as well as an increase in tourism.
Europe
The premium outdoor jackets market in Europe is expanding. Numerous luxury fashion labels, like Moncler, Jack Wolfskin, Haglofs, and, have expanded their product lines to include premium outerwear suited for outdoor activities. A variety of reasons are driving the market, including increased consumer demand for high-quality, durable outdoor apparel that can resist extreme weather conditions, as well as growing customer interest in sustainable and eco-friendly materials.
North- America
A variety of reasons are driving the market in North America, including the increased popularity of outdoor activities like as hiking, camping, and skiing. Furthermore, customers in the region are increasingly prepared to pay a premium for high-quality, long-lasting outdoor apparel that can resist inclement weather. The luxury outdoor jacket industry in North America is fiercely competitive, with many established brands and new entrants fighting for market dominance. To attract customers, brands must differentiate themselves by offering unique designs, high-quality materials, and creative features. Patagonia, Arc'teryx, and Canada Goose are among the world's largest premium outdoor jacket brands, with headquarters in the United States, Canada, and Mexico.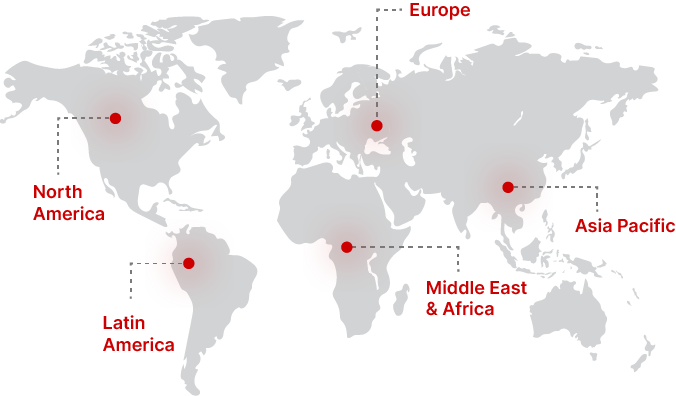 Regional Growth Insights
Download Free Sample
Key Players
Patagonia
Salomon
Arcteryx
The North Face
Stone Island
Mammut
Goldwin
Haglofs
Norrona
66 North
Houdini
Jottnar
Tilak
Blackyak
Luxury Outdoor Jackets Market Segmentations
Segment by Type
Functional Outdoor Jackets
Regular Outdoor Jackets
Segment by Application
Online Shopping
Offline Shopping
Frequently Asked Questions