Market Overview
According to Reed Intelligence the Global Menstrual Knickers Market Size will approximately grow at a CAGR of 17.2% during the forecast period.
Menstrual underwear, colloquially referred to as ""period panties,"" has emerged as a novel product in the consumer market, with convenient online availability. According to research findings, menstrual underwear has the capacity to accommodate a range of absorbency, typically equivalent to one to two tampons. Menstruation underwear, also known as period panties, is a type of sanitary product that can be utilized independently or as a supplementary option alongside menstrual cups. The patch integrated into menstruation underwear is fabricated using a specialized fabric designed to effectively draw bodily fluids away from the body and securely retain them within the confines of the underwear.
Moreover, it serves as a barrier to impede the absorption of liquids into textile materials. The burgeoning demand for sustainable products coupled with the nascent stage of the sector presents a plethora of opportunities for rapid expansion. Moreover, the Menstrual Knickers Market landscape is significantly influenced by the continuous advancement of novel products and the escalating demand for enhanced comfort and usability. Given the nascent nature of this industry, there exists a considerable opportunity to attract a larger consumer base and offer them superior products that integrate innovative ideas.
Market Dynamics
Market Drivers
Increasing Demand For Sustainable Products With Comfort And Convenience
Menstrual knickers have been specifically engineered to provide optimal comfort and convenience for individuals during their menstrual cycles. Due to their extended lifespan and reduced disposal frequency, these products present a highly advantageous choice for women engaged in professional occupations. The rise in demand for menstrual knickers can be attributed, in part, to the growing awareness and concern among individuals regarding environmental issues. The potential for mitigating the environmental impact of single-use menstrual products through the adoption of reusable menstrual knickers is worth exploring. By employing menstrual knickers for multiple uses, there is a possibility to decrease the quantity of these products that ultimately end up in landfills. Hence, it can be inferred that menstrual products of this nature offer a superior durability and exhibit a heightened level of environmental consciousness, thereby serving as a viable option for ensuring personal hygiene throughout the menstrual cycle.
Technological Advancements And Innovative Products
Recent advancements in the field of feminine hygiene have led to the development of menstrual knickers that incorporate innovative features aimed at preventing leaks and enhancing liquid absorption. These cutting-edge undergarments are now equipped with multiple layers specifically designed to effectively contain menstrual flow and minimize the risk of leakage. Additionally, the utilization of advanced textile materials with high liquid absorption capabilities further enhances the overall performance of these menstrual knickers. The aforementioned adjustments have led to an enhanced functionality of the women's product, thereby increasing its desirability among customers. The issue of limited accessibility to cost-effective menstruation products, commonly referred to as period poverty, has emerged as a significant concern in numerous geographical areas. According to our analysis, period underwear presents a cost-effective alternative to traditional menstrual products due to its reusability feature. By offering the ability to be worn multiple times, period underwear allows users to derive extended utility from a single purchase. This extended lifespan translates into potential long-term cost savings, as individuals can rely on the same pair of period underwear for an extended duration, reducing the need for frequent replacements.
Market Restraints
Limited Availability And Cultural Norms In Some Regions
The advent of e-commerce has significantly streamlined the process of acquiring period underwear for consumers, thereby expediting the shopping experience. It is noteworthy to acknowledge that certain individuals may still exhibit a preference for conventional brick-and-mortar retail experiences when engaging in the purchase of aforementioned items. The limited presence of physical retail establishments in specific locations may pose a challenge to the Menstrual Knickers Market Growth and expansion. The utilization of conventional menstruation management techniques, including the application of sanitary pads or tampons, has been identified as a highly significant practice within certain demographic cohorts. The adoption of innovative women's products such as menstrual knickers may present certain challenges, primarily stemming from deeply entrenched cultural norms and conventions.
Market Opportunities
Organizing Various Campaigns And Awareness About Menstrual Equity Can Create Market Opportunities
Research suggests that individuals who possess knowledge about the advantages of utilizing menstruation underwear and are well-informed about proper self-care practices during their menstrual cycle are more likely to exhibit a higher inclination towards adopting this particular product. Various strategies can be employed to advance these endeavors, including leveraging the power of social media platforms, organizing informative workshops, and fostering partnerships with esteemed educational institutions. Period undergarments, commonly known as period knickers, have emerged as a potentially advantageous option in regions where financial constraints and limited availability of menstrual products prevail. These undergarments offer a cost-effective and pragmatic alternative for individuals facing economic challenges and struggling to access traditional period supplies. In order to foster menstruation equity and enhance accessibility to menstrual knickers among individuals residing in underprivileged areas, a potential avenue for action involves forging partnerships between businesses, non-governmental organizations (NGOs), and government programs.
Market Scope
Report Metric
Details
Market Size by 2031
USD XX Million/Billion
Market Size in 2023
USD XX Million/Billion
Market Size in 2022
USD XX Million/Billion
Historical Data
2019-2021
Base Year
2022
Forecast Period
2023-2031
Report Coverage
Revenue Forecast, Competitive Landscape, Growth Factors, Environment & Regulatory Landscape and Trends
Segments Covered

Segment By Type

Women (25-50)
Girls (15-24)

Segment by Application

Retail Outlets
Online Shop

Geographies Covered

North America
Europe
APAC
Middle East and Africa
LATAM

Companies Profiles

THINX
Knixwear
Modibodi
Dear Kate
Ruby Love
Aisle
Period Panteez
FLUX Undies
Anigan
Segmental Analysis
Segment By Type
An effective marketing strategy that addresses the various demands of women in their reproductive years is the market segmentation targeting the age range of (25-50). This age range frequently includes a variety of menstruation experiences, including both regular and irregular cycles, as well as varying flow intensities. Menstrual knickers made for this market so frequently combine comfort, absorbency, and secrecy.
To satisfy the varying preferences and needs of women in this age range, they may be available in a variety of styles, sizes, and absorbency levels. Manufacturers can offer goods that precisely meet the needs and issues faced by women as they manage their menstrual cycles through various life phases by focusing on this market segment.
Young adults (15–24 years old) also had an impact on the menstruation underwear business. This age group is frequently open to trying novel things and making decisions that are beneficial to the entire planet. Younger women who are attempting to manage their periods and are seeking for simple solutions may find menstrual knickers to be a discreet and comfortable option.
The friends they have, social media, and educational initiatives may help girls in this age range understand more about menstruation knickers.
Segment by Application
Brick-and-mortar businesses, supermarkets, pharmacies, and shops that sell period-related things like menstrual underwear are examples of retail locations. Menstrual underwear may be seen in person before being purchased, hence some people prefer to purchase them in stores. Customers who need menstrual knickers right now or don't want to shop online will find it convenient since they can easily get them in retail locations.
There are e-commerce platforms and online shops in the realm of online shops where clients may purchase menstrual underwear through websites or mobile apps. For those who don't live close to a store that sells period underwear, online buying is simple and practical. Companies that manufacture menstrual underwear can reach a larger worldwide audience by utilizing e-commerce platforms. They are able to reach a larger audience outside of their own location by doing so.
Regional Analysis
North America (USA and Canada)
Menstrual knickers, also known as period panties, have gained significant popularity and widespread usage in North America, with a particular emphasis on the United States. The observed phenomenon can be attributed to a heightened level of consciousness regarding environmentally conscious alternatives and the adoption of sustainable menstrual products. The Menstrual Knickers Market expansion was facilitated by the strategic investments made by numerous prominent firms in the region, which included allocating resources towards marketing initiatives and developing innovative products to effectively cater to consumer demand. The advent of e-commerce platforms and online sales channels has significantly facilitated the accessibility of period underwear for consumers residing in remote locations.
Europe (Germany, the U.K., France, Russia, Italy, Rest of Europe)
The European market for menstrual underwear also demonstrates significant size and potential. The early adoption of environmentally friendly menstrual products can be observed in countries such as the United Kingdom, Germany, and the Netherlands. The rising popularity of menstrual knickers can be attributed to the local population's heightened focus on maintaining hygiene standards and their unwavering dedication to environmental preservation. In the European market, it is observed that customers exhibit a notable tendency to adopt innovative products at an early stage, with menstruation underwear being a prime example. The data suggests a notable level of market penetration for these goods.
Asia-Pacific (China, Japan, South Korea, India, Southeast Asia, Rest of Asia-Pacific)
The Asia-Pacific Menstrual Knickers Market exhibits promising growth prospects, primarily driven by key factors including the upward trajectory of disposable income, the burgeoning urban population, and a surging consumer demand for environmentally sustainable products. The utilization of menstrual knickers initially gained traction in countries known for their technological advancements and health-conscious populations, such as Japan, South Korea, and Australia. A number of Asian nations have implemented comprehensive public health initiatives that prioritize the promotion of menstrual hygiene and sanitation practices. There has been a noticeable surge in women's inclination towards utilizing menstrual knickers, indicating a burgeoning interest in this domain.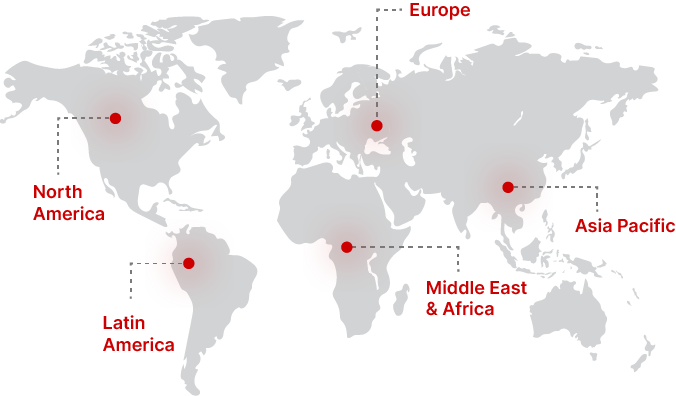 Regional Growth Insights
Download Free Sample
Key Players
THINX
Knixwear
Modibodi
Dear Kate
Aisle
Period Panteez
FLUX Undies
Anigan
Menstrual Knickers Market Segmentations
Segment By Type
Women (25-50)
Girls (15-24)
Segment by Application
Retail Outlets
Online Shop
Frequently Asked Questions