Market Overview
According to Reed Intelligence the Global Offshore PV Market Size will approximately grow at a CAGR of 12.3% during the forecast period.
The offshore photovoltaic (PV) market, also referred to as offshore solar panel systems, is currently in a developmental stage. However, it is experiencing significant growth in industries that require substantial amounts of energy for their processes. Offshore photovoltaic (PV) systems are floating structures designed to be deployed on bodies of water, including lakes, ponds, and oceans. The rise of globalization, population growth, and urbanization has led to a significant increase in energy demand. However, traditional energy production methods have been found to have negative environmental impacts.
An offshore photovoltaic (PV) system has emerged as a promising solution, offering efficient energy generation in a shorter time frame compared to other solar energy plants. The significant growth of this market can be attributed to the stringent regulations imposed by the government and the substantial investments made by prominent global corporations. Offshore photovoltaic (PV) systems are composed of semiconductor and tempered glass materials, which provide durability and resilience against the dynamic oceanic environment.
Market Dynamics
Offshore PV Market Drivers
Demand of Energy for Growing Industries
The demand for energy is significant across various industries to meet their operational needs. The rapid growth of globalization, population, and industrialization has led to a corresponding increase in the demand for energy to power related industries. However, the consumption of traditional energy sources has resulted in negative environmental impacts. As a result, renewable energy sources have emerged as a viable alternative. Among these, solar energy has gained prominence due to its low carbon footprint and eco-friendly nature. The offshore photovoltaic (PV) market is experiencing significant growth due to its location on water bodies, which allows for increased energy generation efficiency. This solar system's benefits have led to a surge in demand, particularly as industries seek to meet their growing energy needs. As a result, the offshore PV market is poised for continued expansion.
Increasing Awareness Of Renewable Energy
Renewable energy sources are experiencing increased demand due to the negative impact of traditional energy sources on the environment. Governments worldwide have implemented stringent regulations pertaining to the utilization of renewable energy sources. Industries are increasingly turning to renewable energy sources to mitigate the environmental impact of their operations, given the significant energy demands of their processes. The market for eco-friendly energy is experiencing rapid growth, driven by significant investments from leading companies.
Offshore PV Market Restraints
High Raw Material And Installation Cost
The solar technology in question is a relatively recent development compared to traditional land-based solar systems. Ongoing technical advancements are being made in this market. However, due to limited availability of raw materials, the cost of this system is higher. Additionally, installation costs vary depending on the location, intended use, and application. The efficiency of the system is influenced by its location, which is reliant on solar energy. The effectiveness of land-based solar systems varies by region, while offshore PV systems are more productive in certain areas and generate greater energy output.
Offshore PV Market Opportunities
The Use Of Fossil Fuels In The Oil Stations On Oceans
Offshore oil platforms are utilized for extracting oil from the seabed, a process that involves the use of fossil fuels and results in the emission of carbon into the environment. This has been found to have negative impacts on the environment. Governments worldwide are implementing stringent regulations across industries in an effort to mitigate environmental issues. The offshore photovoltaic (PV) system, while still in its developmental phase, is being considered as a potential source of renewable energy by numerous countries. The system's energy output has the potential to be utilized by oil stations, thereby potentially mitigating certain environmental concerns.
Market Scope
Report Metric
Details
Market Size by 2031
USD XX Million/Billion
Market Size in 2023
USD XX Million/Billion
Market Size in 2022
USD XX Million/Billion
Historical Data
2019-2021
Base Year
2022
Forecast Period
2023-2031
Report Coverage
Revenue Forecast, Competitive Landscape, Growth Factors, Environment & Regulatory Landscape and Trends
Segments Covered

Segmentation by Type

Floating PV
Fixed PV

Segmentation by Application

Near Coast (Shallow Sea)
Real Offshore (Deep Sea)

Geographies Covered

North America
Europe
APAC
Middle East and Africa
LATAM

Companies Profiles

Nichia
Sharp
Sony
Osram Opto Semiconductors
Toptica Photonics Inc.
Egismos Technology Corporation
Ondax
Segmental Analysis
Segmentation by Type
Floating photovoltaics, commonly referred to as floating solar or FPV, are a type of solar power generation system that involves the installation of solar panels on floating platforms on bodies of water. Solar panels are strategically placed on bodies of water, including reservoirs, lakes, oceans, and other aquatic sources. The comparative advantages of solar panels installed at sea versus those on land include higher energy output and lower emissions, resulting in greater environmental efficiency. The utilization of water for cooling purposes in solar panels or photovoltaic (PV) systems has been observed to effectively mitigate thermal system losses, thereby enhancing overall efficiency.
The photovoltaic panels are treated with anti-corrosive substances and are economically viable due to their installation on water bodies, which entails fewer regulatory requirements in comparison to land-based photovoltaic systems. The adoption of this technology dates back to 2007, when it was first implemented by both the United States and Japan. The primary markets for this technology are China, Australia, Brazil, Canada, and France. According to recent research, offshore floating photovoltaic (PV) systems are considered to be a more favorable option compared to fixed or land-based PV systems
Fixed photovoltaic (PV) systems have been observed to be installed on bodies of water such as ponds or reservoirs. The installation process of offshore photovoltaic (PV) systems incurs significant costs. The photovoltaic (PV) system under consideration is installed on water bodies, thereby benefiting from the cooling effect of water and generating energy with improved efficiency. The surfaces of the objects in question have been treated with materials that possess anti-corrosive properties, thereby serving as a protective measure against the effects of corrosion. The cost of maintaining these systems exceeds that of floating offshore photovoltaic systems.
Segmentation by Application
Photovoltaic (PV) installations are commonly found in near-coast or shallow sea areas, which are typically less than 50 meters in depth. The increased energy generation of the PV panels installed at this location may be attributed to the utilization of sea water and the absence of shading that could potentially obstruct the exposure of the panels to sunlight. The aforementioned panels generate.
The observed increase in energy production of offshore PV systems can be attributed to the absence of interference from other marine structures and the expansive water surface area. The cost of transferring energy from the deep sea to the coast is a significant challenge due to the considerable distance involved. Additionally, the technology required for this system must be highly resilient and durable, and all cable networks and anchors must be developed accordingly, resulting in increased expenses.
Regional Analysis
The Global Offshore PV Market is segmented by region as North America, Europe, Asia Pacific, Latin America, and Middle East and Africa.
Asia-Pacific (China, Japan, Korea, India, Australia and Southeast Asia etc.)
The Asia-Pacific region, which includes China, Japan, Korea, India, Australia, and Southeast Asia, has been identified as the primary market for offshore (PV) systems, with a particular emphasis on floating PV systems. The floating photovoltaic (PV) system is a novel technology that has the potential to offer superior efficiency and reduced carbon emissions compared to other offshore PV systems. The leading market in this region for renewable energy production is China, accounting for approximately 38% of the total output. Of this amount, 17% is derived from solar panels, while the remainder is generated through wind power technology. Several countries in the Asia-Pacific region, including Japan, India, and Australia, have emerged as key players in the renewable energy market. Given their direct access to the ocean, many of these countries have leveraged this resource to produce renewable energy while simultaneously reducing their carbon footprint.
North America (United States, Canada and Mexico)
The North American region, consisting of the United States, Canada, and Mexico, has been observed to extensively adopt this technology, leveraging its favorable geographic location. The United States is currently the dominant market in this region due to the significant demand for energy across various industries and applications. Canada and Mexico have implemented the aforementioned technology for the purpose of renewable energy production subsequent to the United States.
Europe (Germany, UK, France, Italy, Russia and Spain etc.)
The European market, including Germany, UK, France, Italy, Russia, and Spain, is experiencing rapid growth in the offshore system sector. Notably, the Netherlands has emerged as a leader in the Floating Photovoltaics (FPV) market within the region. The technology in question is currently in the developmental phase, with efforts focused on enhancing efficiency and reducing costs. Several European countries, including the Netherlands, France, and Italy, have taken steps towards implementing this system. The European region is characterized by stringent environmental regulations, which necessitate the adoption of eco-friendly technologies. The Offshore PV system is a suitable technology that aligns with these regulations, thereby driving its growth in the region.
South America (Brazil, Argentina and Colombia etc.)
The tropical region of South America has been effectively harnessed for the development of offshore photovoltaic (PV) plants. Currently, the offshore PV technology is being utilized for renewable energy generation in the dominant markets of Brazil and Chile within this region. The aforementioned countries have paved the way for other nations in the region to emerge as promising markets for offshore PV systems
Middle East & Africa (South Africa, UAE and Saudi Arabia etc.)
The offshore photovoltaic (PV) market in this region is experiencing gradual growth, largely due to government regulations promoting the use of renewable energy sources and reducing environmental impact. Additionally, the region's industries are becoming increasingly dependent on solar energy, further driving market growth.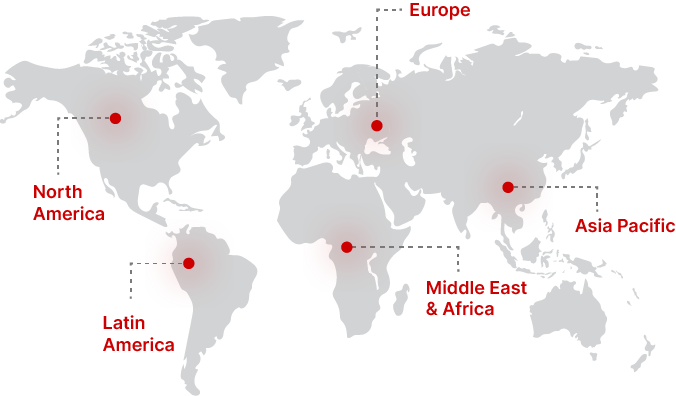 Regional Growth Insights
Download Free Sample
Key Players
Nichia
Sharp
Sony
Osram Opto Semiconductors
Toptica Photonics Inc.
Ondax
Offshore PV Market Segmentations
Segmentation by Type
Segmentation by Application
Near Coast (Shallow Sea)
Real Offshore (Deep Sea)
Frequently Asked Questions