Market Overview
The Global Plating For Microelectronic Market Size is projected to register a CAGR of approximately 4.1% during the forecast period 2023-2031.
Microelectronics is a discipline that falls within the more general category of electronics. These specialized electronics are typically on the micrometre scale or even more minute than that. They are quite small. These smaller electronic devices frequently have the same shape as their more tangible counterparts. They might construct transistors, inductors, insulators, conductors, and other components, all of which would function the same way as they normally would, even though these components would be much smaller.
Electroplating involves applying a plating layer to a microelectronic component to protect it. This Plating serves as a protective layer, reducing the risk of corrosion as well as the risk of being exposed to it. As a result, microelectronics' reliability, longevity, and performance are improved. In other words, electroplating does not necessarily change a microelectronic component's function, nor does it often create an entirely new component. Instead, its goal is to extend the useful life of the tiny parts, making it possible for those pieces to be included in high-performing and long-lasting technology.
Market Dynamics
Global Plating For Microelectronic Market Drivers
Reduce Corrosion Risk and Exposure
The plating process used in microelectronics adds a coating to the components incorporated into the plate. One of the most common approaches to preventing corrosion is electroplating, becoming an increasingly common practice. Electroplating is the process of applying a metal coating to the surface of a steel or iron product by a process known as electrodeposition. This metal coating serves as a barrier that can slow down or even stop the formation of corrosion on the substance underneath it, known as the substrate. Electroplating is an additional defence against excessive moisture and hazardous chemicals that can destroy fragile electronics.
Increase the Lifespan of the Tiny Pieces
Many smaller electronic components are connected to the long electronic plate. Because they were electroplated and protected from interaction with the outside environment. Electroplating is a technique that can be used to strengthen and lengthen the lifespan of fragile materials. Plated surfaces are less likely to sustain damage when struck or dropped, which can result in an increased lifespan for the item.
Global Plating For Microelectronic Market Restraints
A market that is already unstable is seeing an increase in the cost of primary metals. The price of raw materials is currently rising, which presents a challenge for manufacturers. In addition, manufacturers are increasing the pricing of electronic components worldwide in response to sharp increases in the cost of raw materials. Many of the variables that have contributed to the recent spike in the price of metals, such as rising energy costs, increased demand, decreased stocks, and shifts in geopolitical conditions, also affect the volatility of total supply and demand. These factors are hampering the growth of plating for the microelectronics manufacturing industry.
Global Plating For Microelectronic Market Opportunities
Growth of Electrical and Electronic Market
The global demand for electrical and electronic devices has increased rapidly in recent years due to rapid urbanization and digitization. The rise in disposable income of consumers worldwide has improved their quality of life, which has increased the demand for portable electronics such as laptops, mobile phones, tablets, digital cameras, camcorders, portable chargers, and wearable gadgets. This demand has been expanding at a rapid pace in recent years. As a result, growth in the electrical and electronics sector is anticipated to drive demand in the worldwide electroplating market.
Market Scope
Report Metric
Details
Market Size by 2031
USD XX Million/Billion
Market Size in 2023
USD XX Million/Billion
Market Size in 2022
USD XX Million/Billion
Historical Data
2019-2021
Base Year
2022
Forecast Period
2023-2031
Report Coverage
Revenue Forecast, Competitive Landscape, Growth Factors, Environment & Regulatory Landscape and Trends
Segments Covered

Segmentation by Type

Gold Plating
Zinc Plating
Nickel Plating
Bronze Plating
Tin Plating
Copper Plating

Segmentation by Application

MEMS
PCB
IC

Geographies Covered

North America
Europe
APAC
Middle East and Africa
LATAM

Companies Profiles

Dow
Mitsubishi Materials Corporation
Heraeus
Xilong Scientific
Atotech
Yamato Denki
Meltex
Ishihara Chemical
Raschig Gmbh
Japan Pure Chemical
Coatech
Magneto Special Anodes
Vopelius Chemie Ag
Moses Lake Industries
Jcu International
Segmental Analysis
Segmentation By Type
Gold is well-known for its shine and attraction but has significant electroplating value. While gold plating can be relatively costly compared to less expensive materials, this lustrous metal offers several essential advantages in a wide range of metal finishing applications. Gold provides superior protection against corrosion and erosion, excellent electrical conductivity, and dependable protection against intense heat.
Due to its excellent corrosion resistance and low cost, zinc is a popular choice for industrial Plating. Passivation treatments or alloying zinc with other metals, such as nickel, cobalt, or iron, can improve zinc's corrosion resistance. The surface must be meticulously cleaned when zinc plating to remove corrosion and other substances that prevent adhesion. This can be achieved by applying an alkaline detergent and then an acid to the surface.
nickel electroplating, also known as nickel plating, is the application of a coating made of nickel to the surface of another metallic substance through electrolytic deposition. In most cases, nickel plating is utilized to increase wear and corrosion resistance and provide thickness to undersized parts. Nickel plating can also be employed for aesthetic purposes since the brightness of the nickel can improve the appearance of an otherwise dull surface.
Electroplating is the method of bronze plating. A thin layer of plating material is applied to the object using electricity.
By alloying tin with other metals, the results of tin plating can be enhanced. For example, alloying tin with nickel and cobalt increases its hardness, while combining tin and zinc increases its corrosion resistance. When solderability is most significant, a tin-lead alloy can be advantageous. In contrast, a tin-silver alloy, still being tested, has shown promising results in various applications.
Copper electroplating involves placing a metal substrate in an electrolytic fluid and applying an electric current to cause copper ions to adhere to the surface of the base material. The result is a surface with a thin copper coating. Copper electroplating offers numerous advantages, including excellent corrosion resistance, thick deposits, and resistance to heat treatments. Because copper is a highly reactive metal, it is unsuitable for direct Plating with iron without a nickel base coat. Electroplating copper can be extremely valuable in producing electronic components and parts and aerospace and defense industry products.
Segmentation By Application
MEMS is an acronym for a microelectromechanical system. MEMS is an umbrella term for various microfabrication designs, methods, and mechanisms that create microscopic moving mechanical elements. MEMS are used in various sensors, actuators, generators, energy sources, biochemical and biomedical systems, and oscillators. Electroplating processes for manufacturing micro-electromechanical systems (MEMS) have been proposed for a very long time. To produce micro switches, relays, valves, pumps, coils, and gyroscopes, nickel alloys, gold alloys, silver, and copper are layered in a specific pattern. The metal layers must satisfy the strictest requirements for homogeneity and mechanical, electrical, and magnetic properties.
PCBs are essential to the operation of electronic devices. Therefore, they must be shielded from oxidation and injury. PCB plating is a metal deposition procedure that protects the PCBs from oxidation and degradation. In addition, PCB plating provides a clear surface finish and a precise soldering surface for component assembly. There are various plating techniques for PCB fabrication. The Plating helps enhance the PCB's visual allure. It safeguards the circuit board against oxidation, moisture, and contamination. PCB plating reduces the overall cost of printed circuit boards and reduces disruption. The Plating produces appealing and clean soldering.
Electroplating is used to manufacture the copper interconnects and vias utilized in integrated circuits to link the various components. The copper plated using electroplating offers better fill properties and lower resistivity than copper deposited using other processes, such as physical vapor deposition. The basic principles of electrochemical deposition (ECD) are generally the same regardless of whether one is copper electroplating for the fabrication of IC substrates or depositing some other metal on the surface of the chip.
Regional Analysis
The Global Plating For Microelectronic Market is segmented by region as North America, Europe, Asia Pacific, Latin America, and Middle East and Africa.
North America
The increasing use of electronic components across various sectors is driving growth in the market in North America. The most important element that is driving the market right now is the growing desire for electronic gadgets that are both intelligent and compact. On the other hand, an increase in Internet of Things devices could present an opportunity.
Europe
The electroplating market in Europe is expected to grow due to the growing demand for electronic equipment. The electroplating market in Europe was led by Germany's contributions, which accounted for the biggest proportion. The rapid urbanization of previously rural areas and the rising manufacture of consumer electronics act as a growth inhibitor for the electroplating business. In addition, the expansion of end-use industries with strong manufacturing bases, such as the automotive, electrical, aerospace, and defense sectors, has considerably driven the rise of the electroplating industry.
Asia-Pacific
The electroplating industry plays an important part in the automotive industry. The demand for electroplating technology is expected to expand due to rising new car sales and the number of vehicles on the road in the Asia Pacific.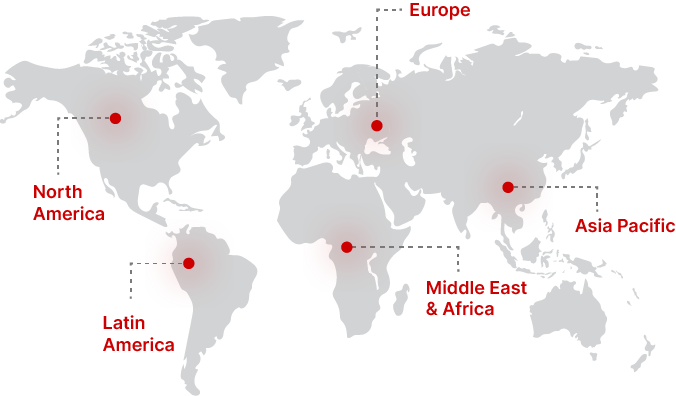 Regional Growth Insights
Download Free Sample
Key Players
Dow
Heraeus
Xilong Scientific
Atotech
Yamato Denki
Meltex
Ishihara Chemical
Raschig Gmbh
Japan Pure Chemical
Coatech
Magneto Special Anodes
Vopelius Chemie Ag
Moses Lake Industries
Jcu International
Recent Developments
17 December 2020 – Atotech has introduced the new DynaSmart plating line, which is designed to provide coatings that are resistant to corrosion. DyaSmart features an innovative automation design that enables the simultaneous movement of multiple product loads through various plating tanks. This is made possible by the revolutionary automation system. It has a small footprint and may be assembled into a modular configuration. As a result, it can be manufactured in existing plants.
Plating For Microelectronic Market Segmentations
Segmentation by Type
Gold Plating
Zinc Plating
Nickel Plating
Bronze Plating
Tin Plating
Copper Plating
Segmentation by Application
Frequently Asked Questions