Market Overview
According to Reed Intelligence the Global Power Assisted Bike Market Size will approximately grow at a CAGR of 9.6% during the forecast period.
Power-assisted bikes are electric bikes that enhance the power generated by pedaling. These bikes are also known as electric-assist bicycles. These bikes have a motor that assists with pedaling while riding, but they do not have a throttle like motorcycles or dirt bikes. The e-bike provides a boost while you pedal. Power-assisted bikes are a mode of transportation that is flexible and versatile while also being eco-friendly and trendy. Consumers consider them an excellent alternative to scooters, smart cars, and public transportation. E-bikes are a great solution for tackling traffic congestion. Their smaller size allows them to navigate through traffic more easily. Additionally, e-bikes can reach higher speeds with less effort, making them a convenient mode of transportation. Moreover, riding e-bikes offers health benefits as it involves pedaling. These factors have contributed to the increasing popularity of electric bikes worldwide.
Market Dynamics
Market Drivers
Influence Of Government Policies For The Use Of Eco-Friendly Bikes
Many countries are creating policies and taking regulatory actions to encourage the use of power-assisted, eco-friendly bikes. Furthermore, the federations provide various incentives, schemes, and subsidies to promote cost benefits for e-bikes. The growing consumer preference for eco-friendly and efficient commuting solutions like e-bikes, increased fuel costs, and the rising interest in cycling as a fitness and recreational activity are all the factors driving the power assisted bike market growth.
Market Restraints
High Cost Of Power-Assisted Bikes
The high cost of these bikes is a significant factor that hinders the market's growth. These bikes are more expensive than traditional bicycles, conventional scooters, or motorcycles due to the higher battery cost and technology involved. Therefore, consumers often perceive conventional scooters or motorcycles as offering superior performance at a comparable or lower price.
Market Opportunities
Advancement in Technology Such As Pedal Assist And Improved Battery Life
Electric motors can be a useful addition to bicycles since they allow riders to maintain greater speeds more efficiently and make the ride more comfortable, even when traveling over difficult terrain. Consequently, the anticipated rise in fuel prices is likely to boost customer preference for electric bicycles, which will lead to an increase in the market for electric bicycles. Also, due to its pedal assist segment, the battery life improves, which results in minimal servicing requirements and the flexibility for users to select from three to five pedal assist modes, depending on the specific model.
Market Scope
Report Metric
Details
Market Size by 2031
USD XX Million/Billion
Market Size in 2023
USD XX Million/Billion
Market Size in 2022
USD XX Million/Billion
Historical Data
2019-2021
Base Year
2022
Forecast Period
2023-2031
Report Coverage
Revenue Forecast, Competitive Landscape, Growth Factors, Environment & Regulatory Landscape and Trends
Segments Covered

Segment By Type

Mid-Drive
Hub-Drive

Segment By Application

Commuting
Sport

Geographies Covered

North America
Europe
APAC
Middle East and Africa
LATAM

Companies Profiles

Accell Group
Derby Cycle
Fuji-ta Bicycle Co. Ltd.
Giant Manufacturing Co. Ltd.
Jiangsu Xinri E-Vehicle Co. Ltd.
Mahindra and Mahindra Ltd. (GenZe)
Prodecotech LLC
Tianjin Golden Wheel Group Co., Ltd.
Trek Bicycle Corporation
Yamaha Motor Co. Ltd.
Segmental Analysis
Segment By Type
Mid-drive motors are renowned for their superior performance and torque compared to traditional hub motors with similar power. Additionally, the vehicle benefits from the gearing change, which allows it to deliver increased power and range. It is specifically designed to simplify maintenance and service procedures greatly.
The hub motor is one of the most common motors on the market. Typically, it is positioned on the rear wheel, although some front hub configurations are also available. It is a straightforward, relatively lightweight, and cost-effective component to produce.
Segment By Application
Using a power-assisted bike, we can arrive at work feeling refreshed due to its throttle or pedal assist feature, which allows the robust motor to take over. Certain e-bikes also provide a "walk mode" feature, which aids energy conservation. This mechanism propels the bike forward, such as when navigating a crowded city sidewalk. These bikes are safe to travel and require less effort.
Pedaling assistance enables an effortless shift back to physical activity. Daily cycling on a power assistant bicycle can help enhance endurance, vitality, lung capacity, and heart rate. They possess the ability to move quickly, which greatly contributes to enhancing physical fitness.
Regional Analysis
North America (USA and Canada)
North America is one of the fastest-growing regions. The innovation and research & development industry is at its peak in this region. Various bicycle manufacturing and bicycle industries are investing in bicycling infrastructure and battery technology for advancement. These developments are projected to generate profitable opportunities. Additionally, consumers have grown awareness and knowledge regarding health problems, leading them to seek alternative modes of transportation, such as e-bikes. Hence, this region is expected to grow.
Europe (Germany, the U.K., France, Russia, Italy, and the Rest of Europe)
The demand for power-assisted bikes has increased in this region due to several factors. Customers now have increased purchasing power and disposable income, allowing them to invest in new products like e-bikes. Also, advancements in lithium battery technology have made e-bikes more efficient and reliable, fueling the demand for these electric bicycles. Moreover, the rapid economic progress in emerging countries is anticipated to significantly contribute to the market's growth during the projected timeframe.
Asia-Pacific (China, Japan, South Korea, India, Southeast Asia, Rest of Asia-Pacific)
Asia-Pacific has many developing countries. Consumers' increasing purchasing power and disposable income are major factors leading them to buy power-assisted bikes in this region. After Covid-19, many people started focusing on their health and exercising using bicycles. The innovation in the bicycle industry with electric bikes made it possible to maintain flexibility in commuting to the workplace by caring for their health. This has led to the growth of the market share of the power-assisted bike market in this region.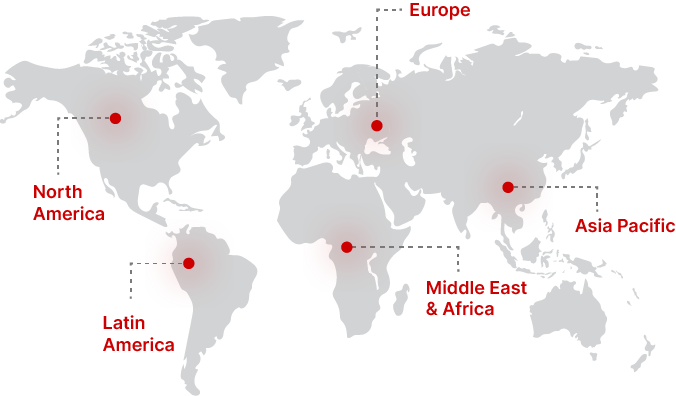 Regional Growth Insights
Download Free Sample
Key Players
Accell Group
Fuji-ta Bicycle Co. Ltd.
Giant Manufacturing Co. Ltd.
Jiangsu Xinri E-Vehicle Co. Ltd.
Mahindra and Mahindra Ltd. (GenZe)
Prodecotech LLC
Tianjin Golden Wheel Group Co., Ltd.
Trek Bicycle Corporation
Yamaha Motor Co. Ltd.
Recent Developments
30 June 2023: Yamaha Motor Co., Ltd. announced that it had begun to consider that it will merge with its consolidated subsidiary Yamaha Motor Electronics Co., Ltd. (YEJP). YEJP develops, manufactures, and sells electrical components for motorcycles, outboard motors, electrically power-assisted bicycles, and other products. The merger will have Yamaha Motor as the surviving entity and is targeted for completion in January 2025. The purpose of this merger is to accelerate the company's Monozukuri in the electronics field, to better secure human resources for electrical component work, and further fortify the company's purchasing power in the electrical components industry.
Power Assisted Bike Market Segmentations
Segment By Type
Segment By Application
Frequently Asked Questions