Market Overview
The Global Rinse-free Body Wipes Market size is projected to grow at a CAGR of 5.3% during the forecast period.
Rinse free body wipes is a personal care product which is used to clean the face without the use of water. It has increased market demand in recent years by its Uniqueness, And the expansion is also being fueled by the increased awareness of cleanliness. The product is increasingly being used as a more practical substitute for cloth, liquid washes, and paper towels, which is helping the sector flourish. Because of the unexpected surge in demand for wipes brought on by the heightened significance of cleanliness and hygiene in preventing the spread of the virus, the COVID-19 pandemic had a favorable impact on the business.
Market Dynamics
Market Drivers
The benefits of these goods and rising customer awareness are also responsible for their increase.
The rise of the sector is being fueled by the rising disposable income of consumers and the trend towards a better lifestyle.
The business is also anticipated to be driven by the rising use of organic wipes, which prevent the negative skin impacts of harsh chemicals. Growing marketing efforts, including media & broadcasting, product branding, commercials, and others, have been propelling the total market by significantly increasing product use.
Due to their production using natural ingredients and biodegradable materials, the products' acceptability has been increasing.
Market Restraints
The majority of wet wipes include plastic fibre, which somewhat prevents them from degrading. These wipes end up in the larger bodies of water where aquatic life consumes them and finally perishes.
Wet wipes are a common cleaning tool, however because of the potentially toxic compounds they may contain, using the wrong kind or poor-quality wet wipes can be risky.
Market Opportunities
Body wipes are quite popular, especially among women. This is because they serve a variety of purposes, including washing and nourishing the skin. They also come in much more handy packaging and have simpler functions than alternatives like face washes and soaps.
The market is expanding as a result of new product lines being introduced by online merchants operating in the space.
Customers are gradually substituting wipes for traditional water and soap cleaning techniques. It is a crucial component of the personal care kit because of this. Wet wipes are therefore often used by customers in their skincare routine.
Market Scope
Report Metric
Details
Market Size by 2031
USD XX Million/Billion
Market Size in 2023
USD XX Million/Billion
Market Size in 2022
USD XX Million/Billion
Historical Data
2019-2021
Base Year
2022
Forecast Period
2023-2031
Report Coverage
Revenue Forecast, Competitive Landscape, Growth Factors, Environment & Regulatory Landscape and Trends
Segments Covered

Segmentation By Type

Resealable Package
Individual package

Segmentation By Application

Online Shopping
Offline Shopping

Geographies Covered

North America
Europe
APAC
Middle East and Africa
LATAM

Companies Profiles

Johnson & Johnson
DefenseSoap
Scrubby Solutions
Pipa Mint
Dude Products
Medline Industries
Goodwipes
Hustle Clean
HYPER GO
Care Touch
Manscaped
Pure Active Body Wipes
Segmental Analysis
Segmentation By Type
Rinse-free cellular tissues with this characteristic are usually intended to be used frequently. Most packages include a cover or closure that can be opened and closed as required, enabling the user to remove one or more wipes and then reseal the package to keep the leftover wipes moist and fresh. Resealable receptacles are commonly bigger in dimension and hold more wipes than individual packages. They are handy for frequent use because the user can store the package somewhere suitable and use the wipes as required.
Individual packets of rinse-free body Wipes are meant for solitary use. Each package contains one wipe, which should be used and then disposed. Individual containers are typically smaller than resealable products and thus easier to squeeze into a purse, knapsack, or pocket. Because the user can simply take a single packet and discard it once done, they are perfect for travel or on-the-go use. Individual packages are also more hygienic because each wipe is covered and protected from contamination until opened for use.
Segmentation By Application
This refers to the distribution of rinse-free body wipes through online networks such as e-commerce platforms or online marketplaces. Online purchasing has grown in prevalence in recent years due to the convenience it provides customers, who can browse, compare prices, and purchase products from the security of their own residences. Internet buying for rinse-free body wipes can be an attractive option for customers who may not have access to physical shops offering these products or who prefer the convenience of having them delivered right to their homes.
The purchase of rinse-free body wipes in physical places such as grocers, pharmacies, and specialty shops. Customers can examine the product directly when buying offline, which is especially important for personal care products like body wipes. Furthermore, physical buying may appeal to customers who prefer to see and touch the merchandise before making a purchase decision.
Regional Analysis
The Global Rinse-free Body Wipes Market Analysis is segmented by region as North America, Europe, Asia Pacific, Latin America, and Middle East and Africa.
North America
Due to rising demand for handy and on-the-go personal care products, the North American market for rinse-free body wipes is anticipated to expand gradually. The main markets in this area, where personal care products are widely used, are the United States and Canada. Consumers' increased knowledge of health and wellbeing, as well as the popularity of outdoor activities, are fueling demand for these goods.
Europe
Due to increasing demand for eco-friendly and natural personal care products, the European market for rinse-free body wipes is anticipated to expand. This area is also seeing an increase in demand for convenient personal care goods, especially among busy urban customers. The main marketplaces are the United Kingdom, Germany, France, and Italy.
Asia Pacific
The Asia Pacific market for rinse-free body wipes is expected to expand rapidly due to rising discretionary income and changing behaviours. Market for ease and hygiene products is also driving market growth in China, India, Japan, and South Korea.
Middle East and Africa
The Middle East and Africa rinse-free body wipes market share is expected to grow as a result of greater demand for personal care goods as well as improved sanitation and cleansing abilities. The United Arab Emirates, Saudi Arabia, and South Africa are the major markets in this region, where demand for premium personal care products is high.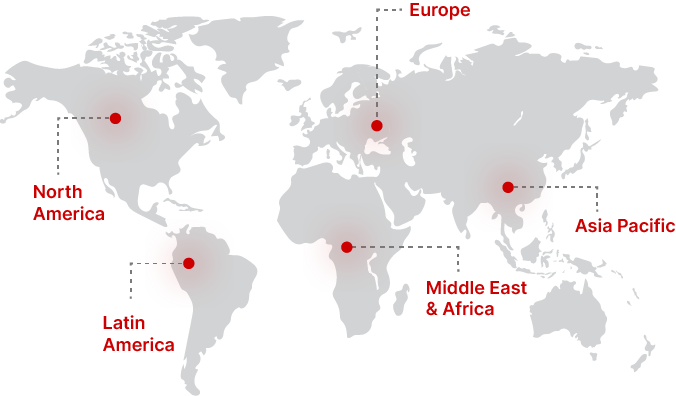 Regional Growth Insights
Download Free Sample
Key Players
DefenseSoap
Scrubby Solutions
Pipa Mint
Dude Products
Medline Industries
Goodwipes
Hustle Clean
HYPER GO
Care Touch
Manscaped
Pure Active Body Wipes
Recent Developments
The online retailer Amazon launched its cosmetics line, Belei, exclusively in Italy, Spain, France, Germany, and the UK. Wipes for washing the face, serums, and other items are part of the collection.
Rinse-free Body Wipes Market Segmentations
Segmentation By Type
Resealable Package
Individual package
Segmentation By Application
Online Shopping
Offline Shopping
Frequently Asked Questions