Market Overview
The Global Shovels and Spades Market Size is projected to register a CAGR of 5.3% during the forecast period 2023-2031.
Shovels and Spades, which consist of a range of hand tools used for lifting, moving, and digging materials, are expanding. Products, including shovels, spades, garden trowels, and other hand tools used in farming, building, and gardening, are available on the market.
Due to factors such as the increased demand for gardening tools, the expansion of building projects, and the growing popularity of gardening and landscaping, the market for shovels and spades is anticipated to expand steadily by 2022.
Several major companies dominate the market, including Fiskars Group, Stanley Black & Decker, Inc., Deere & Company, and others. These companies are investing significantly in R&D to release cutting-edge items.
Market Dynamics
Market Drivers
Growing Demand for Gardening and Landscaping
The consumer inclination towards gardening and landscaping is growing, which is fueling the demand for shovels and spades. The demand for gardening tools like shovels and spades is rising as consumers invest more money in their gardens and outside areas. Urbanization, rising disposable income, and rising public knowledge of gardening's positive effects on health are some of the causes driving this trend. Because more people are residing in apartments and houses with limited outdoor space due to urbanization, container gardening, and balcony gardening are becoming increasingly popular. Also, gardening and landscaping have become even more popular as people look for ways to enhance their outside areas and create a more pleasant and peaceful environment as they spend more time at home due to the COVID-19 pandemic.
Increasing Construction Activities
Another significant factor propelling the global market for shovels and spades is the expansion of the construction sector. Shovels and spades are crucial equipment for lifting, digging, and transferring materials in the construction sector. The construction sector is anticipated to expand significantly in the upcoming years due to urbanization, infrastructure improvement, and population expansion. For instance, in the Asia-Pacific area, factors including expanding urbanization and increasing government investment in infrastructure development are driving the rise of the construction industry. As a result, it is anticipated that there will be a rise in the need for shovels and spades in this area. Similar trends are anticipated in North America and Europe, where the demand for housing and remodeling projects is predicted to increase.
Market Restraints
Fluctuation in Raw Material Prices
Steel, aluminum, and plastic are some examples of raw materials whose prices are vulnerable to changes in the international market. Many variables, including supply and demand, geopolitical developments, and economic policies of powerful nations, impact the cost of these basic resources. For instance, big economies like the US and China could affect global raw material pricing by imposing tariffs or trade restrictions. The cost of manufacturing shovels and spades might fluctuate depending on the price of raw materials. If the cost of production goes up due to rising raw material prices, the final product's price may also increase. This might affect the demand for shovels and spades, especially at sensitive market prices.
Market Opportunities
Expansion into Emerging Market
Manufacturers can increase their market share in developing nations, including Asia-Pacific, Latin America, and Africa. These areas offer a considerable opportunity for manufacturers to capitalize on the increased demand for shovels and spades due to the expanding populations, rising disposable incomes, and increasing urbanization.
Market Scope
Report Metric
Details
Market Size by 2031
USD XX Million/Billion
Market Size in 2023
USD XX Million/Billion
Market Size in 2022
USD XX Million/Billion
Historical Data
2019-2021
Base Year
2022
Forecast Period
2023-2031
Report Coverage
Revenue Forecast, Competitive Landscape, Growth Factors, Environment & Regulatory Landscape and Trends
Segments Covered

By Type

Steel
Wood

By Application

Household
Commercial
Public

Geographies Covered

North America
Europe
APAC
Middle East and Africa
LATAM

Companies Profiles

Corona
Fiskars
Glaser
Grow Organic
Peaceful Valley
Spear and Jackson
Valley Oak
Leonard
Bully Tools
Jones Stephens
Segmental Analysis
The global shovels and spades market is segmented based on Type and Application
Based on Type
Steel and Wood are the two sub-segments
Steel shovels and spades are well-liked by specialists in the industrial and construction sectors because they are strong, long-lasting, and able to handle tough conditions.
For simpler chores like planting and making small holes, homeowners and gardeners frequently choose the lightweight, maneuverability, and affordability of wood shovels and spades.
Based on the Application
Tt is further divided into Household, Commercial, and Public.
Since shovels and spades are frequently used for residential gardening and landscaping, the household segment is probably the largest. Since many homeowners and gardeners use shovels and spades for common gardening jobs like planting, weeding, and digging, this segment is the largest market for shovels and spades. Customers may also seek out shovels and spades made of strong, rust-proof materials like stainless steel, which can guarantee longevity and dependable performance over time.
The commercial sector, including mining, agriculture, and construction, is also anticipated to be a sizable market for shovels and spades, especially for models made of heavy-duty steel.
Regional Analysis
The Global Shovels and Spades Market Size is segmented by region as North America, Europe, Asia Pacific, Latin America, and Middle East and Africa.
Depending on the region, the market is analyzed in North America, Asia-Pacific, Europe, and LAMEA. Asia-Pacific dominates the market.
Due to rising urbanization and increased investments in infrastructure, Asia-Pacific is anticipated to dominate the global market throughout the analysis period. Furthermore, China is a significant global exporter of hand tools. The producers of hand tools and accessories have been encouraged by China's rapid industrial development to set up production facilities there. The producers can create hand tools and accessories cheaper and with higher manufacturing productivity because of China's low labor and material expenses. Several small manufacturers that typically meet Asian demand are also in the Chinese market for shovels and spades. China's expanding aerospace, electronics, and automotive sectors also open up new market expansion potential.
The market for shovels and spades in North America has recently witnessed substantial product advancements, such as ergonomic designs, robust materials, and rust-resistant coatings. Manufacturers in this area have concentrated on creating cutting-edge goods that provide users with higher performance, efficiency, and comfort.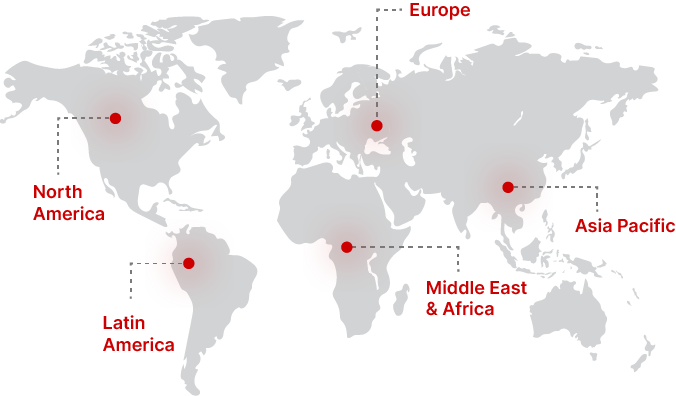 Regional Growth Insights
Download Free Sample
Key Players
Corona
Glaser
Grow Organic
Peaceful Valley
Spear and Jackson
Valley Oak
Leonard
Bully Tools
Jones Stephens
Recent Developments
In 2022, With a revolutionary ergonomic design that lessens stress on the user's back and shoulders, Fiskars Group has introduced a new line of lightweight shovels and spades. The Fiskars PowerGear2 line of tools has a special gear system that boosts the tool's leverage and power, making it simpler to dig and move earth and other materials.
Shovels and Spades Market Segmentations
By Type
By Application
Household
Commercial
Public
Frequently Asked Questions