Market Overview
According to Reed Intelligence the Solar Paper Market Size will approximately grow at a CAGR of 6.9% during the forecast period.
Global need for renewable and ecologically acceptable energy sources has led to a large-scale usage and production of solar paper. Due to its portability, flexibility, and low weight, thin-film photovoltaic panels, sometimes referred to as "solar paper," have grown in popularity. Falling solar panel costs, advanced technology, and government regulations in favor of renewable energy are all contributing to the company's expansion.

The increasing need for renewable energy sources on a worldwide scale is one of the main motivators. The use of solar energy has increased as awareness of the need to reduce greenhouse gas emissions and battle climate change has grown. Solar paper is a long-lasting substitute for conventional energy sources that may be used by people and organizations to generate sustainable power and lower their carbon footprints.
Market Dynamics
Market Drivers
Savings and technical advancements
As solar panels have become more economical and effective, thin-film photovoltaic technology has also evolved. These factors have accelerated industry expansion and increased adoption rates. Solar panels are improving in efficiency and sturdiness as a result of advancements in parts, manufacturing techniques, and panel designs. Additionally, this increases their marketability to clients and companies.
As a result of beneficial policies, financial incentives, and subsidies, the production of solar energy has expanded. To encourage the development of solar panels and make it easier to integrate solar electricity into the energy grid, a number of nations have introduced feed-in tariffs, tax incentives, and net metering schemes. These incentives have stimulated investment in solar power installation together with growing market demand.
Market Restraints
In areas with a high population density or limited land, installing solar panels may be challenging due to the need for a considerable amount of land or rooftop space. Large-scale solar power projects may offer extra challenges and legal obstacles in certain locations due to concerns about land usage and the aesthetic consequences.
There are many suppliers and manufacturers in the highly competitive Solar Paper Market. The profit margins of industry players may be impacted by price pressures brought on by competition. The affordability of solar panels may also be impacted by changes in the pricing of raw materials like silicon, which might make it difficult for rival businesses to maintain a profit.
Market Opportunities
Integration with Building Materials and Infrastructure
The incorporation of solar panels into structural components like solar windows, solar roof tiles, and solar facades presents prospects for the building sector. The energy-efficient and aesthetically pleasing BIPV technology enables the seamless integration of solar energy production into the built environment.
Continued investment in R&D may result in advancements in thin-film photovoltaic technology, increasing the effectiveness, adaptability, and durability of solar panels. Materials, manufacturing techniques, and energy storage advancements may provide new possibilities and promote industrial development.
Market Scope
Report Metric
Details
Market Size by 2031
USD XX Million/Billion
Market Size in 2023
USD XX Million/Billion
Market Size in 2022
USD XX Million/Billion
Historical Data
2019-2021
Base Year
2022
Forecast Period
2023-2031
Report Coverage
Revenue Forecast, Competitive Landscape, Growth Factors, Environment & Regulatory Landscape and Trends
Segments Covered

Segmentation By Type

5W
7.5W
10W

Segmentation By Application

Electronic Devices
Charger

Geographies Covered

North America
Europe
APAC
Middle East and Africa
LATAM

Companies Profiles

Yolk
Ningbo Evergreen Technology Co.
Harbin Shinenovo Technology
Anker
Suntactics
Solio
Hanergy
Xtorm
Suntech
Letsolar
Segmental Analysis
Segmentation By Type
This kind of wireless charger can provide a maximum power output of 5 watts. It may be used to recharge a variety of low-power electrical devices, including wireless speaker, earphones, smartwatches, smartphones, and more. The 5W wireless chargers make it simple and fast to wirelessly charge these devices.
7.5W wireless chargers provide a higher power output than 5W chargers. They are designed to refuel electronic devices, including certain smartphone models that support faster wireless charging. The rapid charging characteristics of the 7.5W chargers reduce the overall time needed to charge compatible devices.
The top-performing wireless charger among the three offers a 10W output. Several electronic gadgets, such as certain laptops, tablets, and smartphones, may be charged using them. Customers can quickly recharge the batteries in their devices thanks to the 10W chargers' faster charging speeds.
Segmentation By Application
A variety of electrical devices that provide wireless recharging are included in this field of application. Supported mobile devices include a wide range of smartphones, tablets, smartwatches, wireless earphones, and other gadgets. Customers may choose from a wide range of charging alternatives since wireless chargers don't need connections and can charge quickly.
In this application area, "Chargers" refers to wireless chargers designed specifically to act as stand-alone charging solutions. These portable chargers have the capacity to run many electrical devices at once. They often have an assortment of charging coils or pads to fit different devices and provide efficient charging capabilities.
Regional Analysis
The Global Solar Paper Market is segmented by region as North America, Europe, Asia Pacific, Latin America, and Middle East and Africa.
North America
Due to generous government subsidies, enabling laws, and the continent's growing emphasis on renewable energy, North America is a large market for solar energy. The biggest market in the area is the United States, which has a lot of solar power installations and a developing industrial sector. Considerable research and development efforts are being made to make solar panels more efficient and inexpensive. Significant industry players' presence and the rising demand for renewable energy are further factors assisting the organization.
Europe
With nations like Germany, Spain, and the United Kingdom dominating the market, Europe is at the forefront of the adoption of solar power. The area has taken advantage of the chance to set goals for renewable energy and provide financial incentives for solar installation. Additionally, solar panels are being incorporated into more and more building supplies and infrastructure throughout Europe. Solar energy is highly sought-after because of the market's strong focus on sustainability and environmental awareness.
Asia Pacific
The fast expansion of the Solar Paper Market Share in the Asia Pacific area is mostly the fault of China, India, and Japan. China has a huge production capability and is the solar energy industry's biggest market worldwide. A huge population, expanding urbanization, and a need for renewable energy sources all benefit the area. In nations like India and Japan, government policies and related activities have pushed the use of solar power. Additionally, there is a huge possibility for solar power installations because to Southeast Asia's developing economy.
Middle East and Africa
Due to its plentiful sunshine resources and need to diversify its energy sources, the Middle East and Africa area is seeing a surge in interest in solar energy. Government efforts and the need to fulfill local energy needs have led to significant investments in large-scale solar projects in countries like Saudi Arabia, the United Arab Emirates, and Morocco. Furthermore, there is a chance that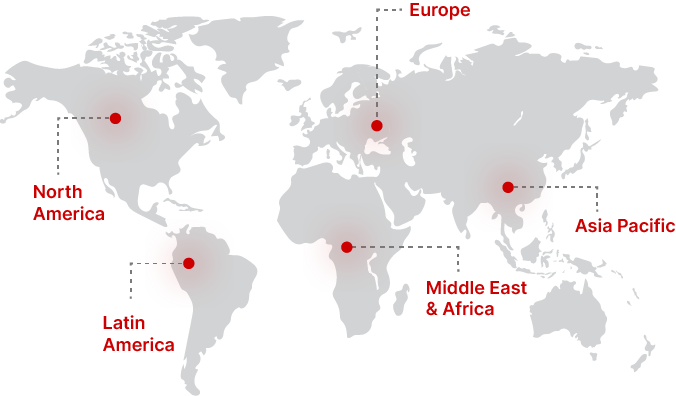 Regional Growth Insights
Download Free Sample
Key Players
Yolk
Ningbo Evergreen Technology Co.
Harbin Shinenovo Technology
Suntactics
Solio
Hanergy
Xtorm
Suntech
Letsolar
Recent Developments
Enhancing Solar Panel Efficiency and Durability
Recent advances in thin-film photovoltaic technology have given special attention to improving solar panel efficiency and durability. Perovskite-based solar cells are one example of a technical advancement that has the potential to increase conversion efficiency. In order to enhance their value proposition, manufacturers are investing money to increase the reliability and durability of solar panels.
Solar Paper Market Segmentations
Segmentation By Type
Segmentation By Application
Electronic Devices
Charger
Frequently Asked Questions