Market Overview
According to Reed Intelligence the Global Stainless Steel Cookware Market Size will approximately grow at a CAGR of 4.9% during the forecast period.
Stainless steel cookware is made of a combination of steel, chromium, and sometimes other metals like nickel or molybdenum. Stainless steel is often used for cooking and dishes because it can last long, doesn't rust, and doesn't mix with food.
Stainless steel cookware is widely recognized for its versatility and adaptability to many cooking methods. It can also be utilized for simmering, sauting, frying, and braising. It's compatible with gas, electric, and induction stovetops. The nonreactive character of stainless-steel cookware is one of its advantages. It does not react with acidic or alkaline foods, so it won't change the food's flavor or quality. In addition, it prevents the release of hazardous substances into food, making it a safe food preparation option. Generally, stainless steel cookware is dishwasher-safe and simple to clean. It is stain-resistant and maintains its appearance over time. However, stainless steel alone is not an effective heat conductor, so many stainless-steel cookware sets have a copper or aluminum core or bottom layer. These added components enhance heat distribution and guarantee more uniform cooking.
Market Dynamics
Market Drivers
Growth in Foodservice Industry
The foodservice industry, which includes restaurants, hotels, and catering services, is the primary consumer of stainless steel cookware. As the industry expands globally, there is a greater demand for cookware that can endure the rigors of commercial cookery and is durable and dependable. Stainless steel cookware is renowned for its resilience, capacity to withstand high temperatures, and rigorous use. Foodservice professionals favor it because it can withstand the demanding conditions of commercial kitchens and provides long-lasting performance, making it an effective choice in the industry.
Market Restraints
The Price Of Stainless Steel Is Relatively Higher Than Other Cookers
Stainless steel cookware can be more expensive than other types of cookware, making it less appealing to customers looking to save money. Some customers might choose cheaper options instead, which would limit the market's growth. People may not buy stainless steel cookware because they think it's too expensive, even though it has many benefits. In price-sensitive areas where cash is the most important factor, customers may choose less expensive cookware that may not be as durable or effective as stainless steel. This price sensitivity makes it difficult for the stainless steel cookware market to reach a wider range of customers.
Market Opportunities
Growing Health Consciousness Of People
Stainless steel cookware can take advantage of the growing interest in cooking and living in a healthy way. As people learn more about the possible health risks of certain materials, like coatings that don't stick, they look for better options, like stainless steel. Manufacturers can take advantage of this development by marketing the fact that stainless steel cookware doesn't mix with food and isn't harmful.
Market Scope
Report Metric
Details
Market Size by 2031
USD XX Million/Billion
Market Size in 2023
USD XX Million/Billion
Market Size in 2022
USD XX Million/Billion
Historical Data
2019-2021
Base Year
2022
Forecast Period
2023-2031
Report Coverage
Revenue Forecast, Competitive Landscape, Growth Factors, Environment & Regulatory Landscape and Trends
Segments Covered

Segment by Type

Pots & Pans
Grill Pans & Griddles

Segment by Application

Household
Commercial

Geographies Covered

North America
Europe
APAC
Middle East and Africa
LATAM

Companies Profiles

Vollrath
All-Clad
Anolon
Calphalon
Circulon
Cuisinart
Farberware
Aaa
Bon Chef
Demeyere
SUPOR
Aishida
Fissler
ZWILLING
KBH
Midea
WOLL
THERMOS
COOKER KING
KitchenAid (Whirlpool)
Potluck
Made In Cookware
Hestan Culinary
Le Creuset
Sardel
Great Jones
Meyer
Bergner
Hawkins
T-fal
Segmental Analysis
Segment by Type
This category includes a variety of pots and pans, such as saucepans, stockpots, frying pans, saute pans, and more. These are used for a variety of cooking methods, such as boiling, simmering, frying, sauteing, and making sauces. Pots and pans come in different sizes and shapes to meet different cooking needs.
Grill pans and griddles are made for grilling or searing food indoors. Grill pans usually have raised ridges or grill lines that make food look like it was cooked on an outdoor grill while allowing excess fats or liquids drain away. Griddles, on the other hand, have a flat, smooth cooking surface that is good for making pancakes, eggs, or sandwiches.
Segment by Application
Stainless steel cookware designed for household use is intended for cooking in residential kitchens. These items are appropriate for a variety of routine food tasks, including boiling, frying, sautéing, and simmering. Stainless steel cookware for the home is typically available in a variety of sizes and configurations to meet the diverse food needs and preferences of home cooks.
Commercial-grade stainless steel cookware is designed for use in professional kitchens and foodservice establishments, such as restaurants, hotels, catering companies, and institutional kitchens. Cookware made of commercial-grade stainless steel is designed to withstand high-volume cooking and demanding environments. It is designed for durability, dependability, and consistent performance to satisfy the stringent requirements of professional chefs and commercial kitchens.
Regional Analysis
North America
People in North America who care about their health prefer stainless steel cookware because it is safe and good for their health. Stainless steel is a nonreactive material that doesn't release dangerous chemicals into food. This makes cooking with stainless steel healthier. Stainless steel cookware is a good choice for people who care about their health because it is long-lasting and doesn't need possibly dangerous nonstick coatings. Overall, stainless steel cooking fits with the lifestyles and goals of people in North America who care about health.
Europe
Europe's foodservice business is growing, which is making more people want to buy dishes made of stainless steel. As the restaurant, hotel, and catering industries grow, there is a greater need for sturdy, high-quality cookware that can stand up to the pressures of business kitchens. Stainless steel cookware meets these needs and is used a lot in professional kitchens across Europe. As a result, the market is seeing more and more demand for this product.
Asia Pacific
In the Asia-Pacific area, there are a lot of restaurants and other places that serve food that use stainless steel dishes. In these places, stainless steel cookware is chosen because it is durable, can handle high heat, and can be used to make a wide range of Asian dishes. It can be used in different ways to cook, such as stir-frying, boiling, steaming, and deep-frying. Chefs and restaurant owners trust stainless steel cookware because it is reliable and can handle the demands of busy business kitchens. This makes it a popular option in the region.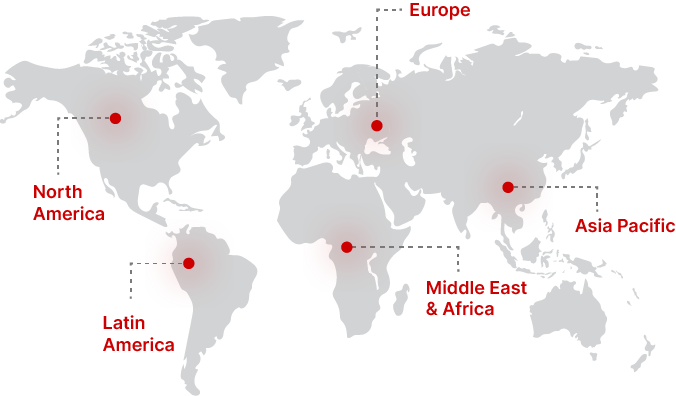 Regional Growth Insights
Download Free Sample
Key Players
Vollrath
All-Clad
Anolon
Calphalon
Circulon
Cuisinart
Farberware
Aaa
Bon Chef
Demeyere
SUPOR
Aishida
Fissler
KBH
Midea
WOLL
THERMOS
COOKER KING
KitchenAid (Whirlpool)
Potluck
Made In Cookware
Hestan Culinary
Le Creuset
Sardel
Great Jones
Meyer
Bergner
Hawkins
T-fal
Stainless Steel Cookware Market Segmentations
Segment by Type
Pots & Pans
Grill Pans & Griddles
Segment by Application
Frequently Asked Questions