Market Overview
The Global Strawberry Ice Pop market Size is projected to register a CAGR of 5.9% from 2023 to 2031.
Market Overview
Strawberry ice pops are a tasty and cooling frozen delicacy for a hot summer day. They are typically created using fresh strawberries, sugar, water, and lemon juice. The strawberry ice pop business is a cutthroat and expanding sector, particularly in the summer when consumers seek cool frozen delights to beat the heat.
Demand for organic and all-natural strawberry ice pops that don't contain artificial flavors or preservatives has increased due to consumers' growing interest in healthier and more natural food options. As more individuals turn to plant-based alternatives, this trend has also raised the demand for vegan and dairy-free products. Many products are available for people to buy from online merchants like Amazon and have delivered right to their homes. Due to customer demand for cool, healthful frozen desserts and company efforts to stay competitive, the strawberry ice pop industry is predicted to expand over the next years.
Market Dynamics
Market Drivers
Growing Demand for Convenience Food
Convenience food consumption has been rising due to several causes, including shifting lifestyle trends, growing urbanization, and increasing working professionals. Consumers want quick, convenient meals and snacks they can eat on the go. Due to their simplicity and lack of preparation time, strawberry ice pops are a favorite among consumers. They are a practical choice for customers because they come in various sizes and packaging.
Growing Promotion in the Industry
Promotion and sales of strawberry ice pops are greatly aided by marketing and advertising. To raise brand awareness and attract customers, businesses employ various techniques, including social media advertising, celebrity endorsements, and innovative packaging. To attract customers, businesses, for instance, utilize eye-catching packaging designs with vibrant colors and pictures of fresh strawberries. Brands also use social media channels to interact with consumers, promote their products, and create brand loyalty. Celebrity endorsements are another well-liked marketing tactic businesses employ to get more people to buy their products. Companies can tap into celebrities' fan bases and generate awareness for their goods by collaborating with them. Generally, the market expansion for strawberry ice pops has been fueled by successful marketing and advertising initiatives.
Market Restraints
There are still concerns concerning the sugar level and health effects of strawberry ice pops, although they are typically seen as a healthier alternative to other frozen treats. The market may be impacted if more consumers become health-conscious and limit their consumption of sweets like strawberry ice pops.
Market Opportunities
Innovation in Flavors and Ingredients
For businesses operating in the strawberry ice pop sector, innovation in flavors and ingredients represents a significant opportunity. Customers constantly seek new and intriguing flavors, so businesses may stand out by creating distinctive flavor combinations. For instance, blueberries, raspberries, or peaches can be added to strawberry ice pops to produce new flavor profiles that entice customers. Companies can experiment with the components used to manufacture strawberry ice pops in addition to flavors. For instance, businesses can use honey or agave syrup instead of artificial sweeteners to increase the attractiveness of their products to health-conscious consumers. Businesses can also utilize non-GMO or organic products, which may appeal to customers worried about food production's effects on the environment.
Market Scope
Report Metric
Details
Market Size by 2031
USD XX Million/Billion
Market Size in 2023
USD XX Million/Billion
Market Size in 2022
USD XX Million/Billion
Historical Data
2019-2021
Base Year
2022
Forecast Period
2023-2031
Report Coverage
Revenue Forecast, Competitive Landscape, Growth Factors, Environment & Regulatory Landscape and Trends
Segments Covered

By Type

Popsicles
Freezer Pops

By Application

Individual
Commercial

Geographies Covered

North America
Europe
APAC
Middle East and Africa
LATAM

Companies Profiles

Nestle
Unilever
Yili
Mengniu
Akagi Nyugyo
Meiji
Daqing Ruby Ice Cream
Lotte
Jel Sert
Jinan Qunkang
Alamance Foods
GoodPop
Chloe's Fruit
Mr Freeze
Deebees
Segmental Analysis
The global Strawberry Ice Pop market Analysis is segmented based on Type and Application.
The market is further bifurcated based on Type into Popsicles, Freezer Pops.
Based on Type
Popsicle dominates the market due to their texture. The texture of popsicles, which are often sold in a stick shape and have a firmer consistency than freezer pops, which are typically sold in a pouch and have a softer consistency, is firmer. Due to their ease of eating and reduced mess compared to freezer pops, consumers may prefer the texture and convenience of Popsicles. Furthermore, consumers are familiar with and confident in Popsicles because they have been a well-known frozen dessert for a long time. Popsicles may have the edge over freezer pops in terms of market share due to this brand recognition and confidence.
By Application
The market is sub-segmented into Individual, Commercial.
The Individual sub-segment covers customers who buy and consume strawberry ice pops for individual use. This sub-segment could include kids and adults who like frozen desserts or snacks.
Businesses that buy and sell strawberry ice pops, like convenience stores, supermarkets, and restaurants, are included in the Commercial sub-segment. This sub-segment may provide more opportunities for revenue generation and client reach. Also, concentrating on the commercial sub-segment could open up chances for bulk sales, which benefit producers.
Regional Analysis
The Global Strawberry Ice Pop Market Size is segmented by region as North America, Europe, Asia Pacific, Latin America, and Middle East and Africa.
Depending on the region, the market is analyzed in North America, Asia-Pacific, Europe, and LAMEA. North America dominates the market.
Strawberry ice pops have a significant market in North America, with the United States and Canada as the main growth engines. Frozen foods, such as ice pops, are common in North America. This can be attributed to elements including the warm climate in many areas, a strong snacking tradition, and the acceptance of frozen desserts as an inexpensive pleasure. In addition, Nestlé, Unilever, and General Mills are among the major companies based in North America that compete in the frozen desserts sector. These businesses enjoy a competitive advantage in the market thanks to their well-established distribution networks and well-known brands.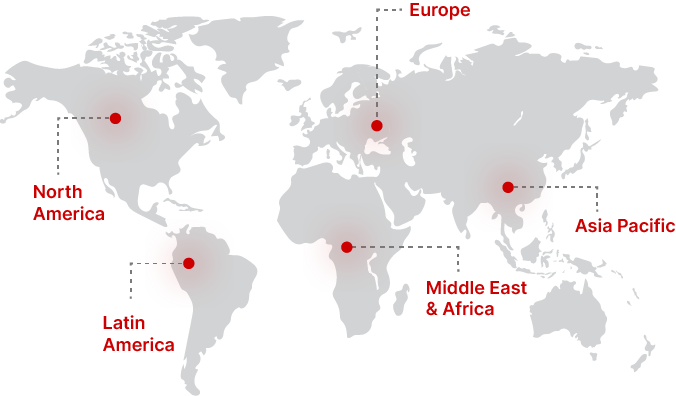 Regional Growth Insights
Download Free Sample
Key Players
Unilever
Yili
Mengniu
Akagi Nyugyo
Meiji
Daqing Ruby Ice Cream
Lotte
Jel Sert
Jinan Qunkang
Alamance Foods
GoodPop
Chloe's Fruit
Mr Freeze
Deebees
Recent Developments
In January 2023, In an exclusive collaboration with local supermarket Coles, Nestlé will make over a quarter of a million paper-wrapped KitKat bars. People can use the QR code on the package to voice their opinions and provide insightful comments on the new paper packaging.
In February 2023, Unilever participated in a new partnership to explore alternatives to animal testing.
Strawberry Ice Pop Market Segmentations
By Type
By Application
Frequently Asked Questions