Market Overview
The Global Sugar Free Peanut Butter Market Size is slated to grow substantially at a CAGR of approximately 5.98% during forecast period.
Sugar-free peanut butter is a type of peanut butter that is made without added sugar. Instead, it is sweetened with natural sweeteners such as stevia or monk fruit extract. Sugar-free peanut butter is a popular choice among health-conscious consumers who are looking to reduce their sugar intake. Peanut butter is a popular food product made from ground peanuts. Peanut butter, which is made by crushing and dry roasting peanuts, is one of the most popular food spreads. It is commonly used as a spread on bread, toast, or crackers, and is also used as an ingredient in various recipes, such as baked goods, smoothies, and sauces.
The sugar-free peanut butter market is expected to continue to grow in the coming years, driven by increasing consumer demand for healthier and more natural food products. The market is driven by factors such as increasing health consciousness among consumers, growing awareness about the health risks associated with excessive sugar consumption, rising demand for low-calorie, low-fat food products, and the growing popularity of plant-based diets.
Market Dynamics
Market Drivers
Health Awareness Among Masses
Since Pandemic, there is huge demand shifted for healthy products across globe. As more people are becoming aware of the benefits of healthy eating, there has been an increased demand for healthier food options in grocery stores, restaurants, and other food establishments. In this Modern Lifestyle, when people have fast life and preferring packaged and healthy foods, Sugar-free Peanut Butter is the best alternative available in the market.
Peanut butter has several nutritional advantages and is a high-quality food product. It is a good source of protein, fiber, minerals, vitamins, and Saturated fats. Vitamin E in peanut butter plays a vital role in correcting vision and muscle alignment. Many existing and new companies have shifted their focus in making healthier products to leverage this emerging Sugar free Peanut butter market.
Due to rising incidents of obesity, cardiac arrests, and high blood pressure among large strata of population, businesses are making their products healthy and rich in nutrients along with low calorie content. As a result, there has been an increasing demand for Sugar free Peanut Butter among people in the recent years. This trend is due to the growing popularity of fitness and bodybuilding and the rising awareness about the health benefits of a high-protein diet.
Rising Demand for Plant-Based Foods
There is rising trend for using eco-friendly and sustainable foods across globe. The increasing number of people following vegetarian or vegan diets. Food processing industries are also using sustainable solutions at their place to attract these consumers. Natural Sweeteners such as stevia and monk fruits which are used in Sugar free peanut butter are organically produced. The rising demand for protein-rich foods has led to the development of new and innovative products that cater to this market.
The rising disposable income due to several factors is pushing consumers to adopt healthy lifestyle. The people are willing to pay for higher quality products, such as organic or locally sourced foods, which can have health benefits. With the rising disposable income, they are more likely to be able to afford healthier food options which was earlier a costly affair for them. People are becoming more aware of the benefits of healthy Sugar free peanut butter and seeking out healthier options, leading to a greater demand for healthy products.
Market Restraints
Lack of Awareness About the Products In Some Geographies
Many Countries in Asia-Pacific, Africa and Middle-East regions have lack of information about sugar free peanut butter and other healthy products. Although, this region has significant important due to its huge large market size.
Inconsistent Production of Peanuts and Plant-Based Sweeteners
Peanut production is affected by soil conditions, climate conditions and extreme weather events, which can reduce yields, reduce quality and lead to high production costs. The production of peanuts can be affected by price fluctuations determined by farmers due to demand and supply factors.
Expensive than Conventional Product
Sugar free peanut butter uses natural sweeteners (Stevia, Monk Fruit extract) that cost more than traditional peanut butter.
Tariffs can also lead to trade imbalances, as countries dependent on peanut imports may face higher prices or reduced availability of their products. This can lead to increased competition for limited resources and increase production costs. Tariffs can increase the price of imported peanuts or peanut products and weaken their competitiveness in the domestic market. This may lead to a shift in demand for domestic peanuts or peanut products, which may result in higher prices for these products.
Market Opportunities
Penetration Into Developing Market
Countries in Asia-Pacific region and emerging economies has a vast market size due its growing population and disposable income. This market has large youth population and growing demand for fitness and bodybuilding.
To Open New Revenue Streams
This is a new segment for FMCG companies to tap this emerging market and increase their revenues.
Innovation and Product Development
A dedicated food research unit in FMCG companies needs to concentrate on improving their products so they are healthier and tastier to stay ahead of the competition.
Market Scope
Report Metric
Details
Market Size by 2031
USD XX Million/Billion
Market Size in 2023
USD XX Million/Billion
Market Size in 2022
USD XX Million/Billion
Historical Data
2019-2021
Base Year
2022
Forecast Period
2023-2031
Report Coverage
Revenue Forecast, Competitive Landscape, Growth Factors, Environment & Regulatory Landscape and Trends
Segments Covered

Segmentation by Type

Smooth
Coarse-grained

Segmentation by Application

Online Sales
Offline Sales

Geographies Covered

North America
Europe
APAC
Middle East and Africa
LATAM

Companies Profiles

HUNTS
HORMEL
SKIPPY
JIF
WAITROSE
TAOYUANJIANMIN
WANGZHIHE
HAPPY JARS
MOTHER NUTRI FOODS, ETC.
Segmental Analysis
Segmentation By Type
Smooth peanut butter is a spread made from ground roasted peanuts. It is smooth and creamy in texture makes its spreads easier on breads and mixes well into other desserts and smoothies. it is also commonly used as a spread on toast, sandwiches, and crackers.
Coarse grained peanut butter, also known as crunchy peanut butter, is a type of peanut butter that contains small pieces of peanuts in it. It has a thicker and chunkier texture compared to smooth peanut butter, which is made from ground peanuts without any pieces. The pieces of peanuts in coarse grained peanut butter give it a more substantial texture and a nuttier flavor.
Segmentation By Application
The growing e-commerce presence, digital media marketing and lockdown restrictions during Covid-19 gave boost to the peanut butter product sales through e-commerce distribution channels. Presently, many companies are increasing their peanut butter brands presence on e-commerce platforms.
Supermarkets, Retail stores and Grocery Stores offers different brands of sugar free peanut butter and also accounts for higher peanut butter sales.
Regional Analysis
The Global Sugar Free Peanut Butter Market is segmented by region as North America, Europe, Asia Pacific, Latin America, and Middle East and Africa.
North America
In the USA and Canada, Sugar free Peanut butter is regarded as breakfast staple. The meat shortage caused by World War-II led to the mass production of peanut butter and become a popular choice among Americans. People in the US and Canada are also suffering from obesity and type 2 diabetes at high rates. Globally, US is the most dominant market for sugar peanut butter. The US peanut butter market is highly competitive, with many established and emerging brands continuously innovating their products for gaining market share.
Europe
Europe has the second largest market share of sugar free peanut butter market in the world. The versatility of peanut butter makes it an ideal food that can be used in various ways such as a spread, for baking and cooking purposes, and even in smoothies. This convenience makes it a popular choice among busy consumers who prefer quick and easy meal options. Skippy and Unilever are popular brands of peanut butter that is widely available in Europe. In 2020, The company has launched Marmite Peanut Butter Smooth to drive further growth in the spreads Category. The market growth has also been supported by the trend of including peanut butter as an ingredient in various food items, such as energy bars, smoothies, and baked goods, which has increased the demand for peanut butter in Europe.
Asia Pacific
The Asia Pacific region is expected to have the highest growth rate in the peanut butter market, mainly due to the increasing disposable income of consumers in this region. China is the world's largest producer of peanuts followed by India, Indonesia, Vietnam and Myanmar. This region is emerging and developing market and many brands are making their brands specifically to cater this region. In the upcoming years, South Asia will experience significant growth. This is expected to increase the demand for peanut butter and promote its growth.
Latin America
The market is also witnessing growth due to the introduction of new peanut-based products, such as peanut butter chocolate spreads, peanut butter energy bars, and other innovative snacks. Brazil, Argentina, Chile and Peru are the countries, who have the largest market share in this region. Latin American sugar free peanut butter market growth is restricted to its low production and high costs.
Middle East and Africa
Adopting modern lifestyle in this region, opens up new opportunity for packaged and healthy foods. During past 5 years, this region has recorded the highest export of Sugar- free peanut butter. Turkey is the largest exporter of peanut butter for this region. Wealthy countries United Arab Emirates, Turkey and Oman in this region have strong market presence of sugar free peanut butter in this region.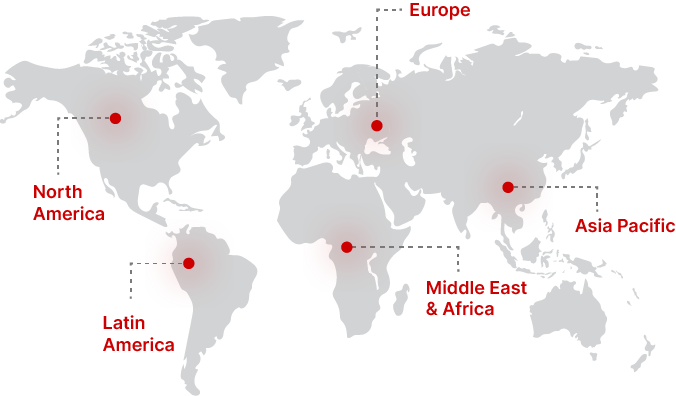 Regional Growth Insights
Download Free Sample
Key Players
HUNTS
SKIPPY
JIF
WAITROSE
TAOYUANJIANMIN
WANGZHIHE
HAPPY JARS
MOTHER NUTRI FOODS, ETC.
Recent Developments
Companies that specialize in health and protein supplements, and target youth and fitness enthusiasts, are expanding their product portfolio to include sugar free peanut butter products. This is in response to the growing demand for healthier and natural food options among consumers in the body building and fitness market.
Peanut butter made from organic and non-genetically modified peanuts, without any artificial colors, flavors, or preservatives, is now being produced by several manufacturers.
Sugar Free Peanut Butter Market Segmentations
Segmentation by Type
Segmentation by Application
Online Sales
Offline Sales
Frequently Asked Questions