Market Overview
According to Reed Intelligence the Global Ultrafiltration Membrane Filtration Market Size will approximately grow at a CAGR of 7.3% during the forecast period.
The process of ultrafiltration, often known as UF, is a physical separation that involves using a membrane with perforations of a specific size to remove individual solid particles or big molecules from a liquid stream. The ultrafiltration technique consists primarily of directing a stream of liquid across a membrane that is permeable to liquid. Ultrafiltration operates according to the concept of size exclusion since any particles larger than the holes in the ultrafiltration membrane cannot flow through. This technique is utilized to purify water by removing all particles and colloidal matter, in addition to several of the most important dissolved pollutants.
Some benefits of ultrafiltration-based water treatment technologies include chemical-free treatment, production of a product with consistent quality that is not affected by the quality of the food, reduced plant size, and less environmental impact. Some of the most important end-users of ultrafiltration include the chemical, steel, plastics and resins, paper and pulp, pharmaceutical, food and beverage sectors, and soft drinks and canned goods. Ultrafiltration is also utilized in power plants, water and wastewater treatment plants, and other industries.
Growth in revenue in the ultrafiltration market is driven by an increase in demand for wastewater treatment facilities, which in turn is driven by a rapid growth rate in population and industries around the world. It will act as one of the primary drivers responsible for the expansion of the ultrafiltration market. In addition, an increase in demand for both residential and commercial facilities has led to a surge in the expansion of the paints and coatings industry. This has increased demand for highly effective ultrafiltration, which removes tiny particles from thinners and other paint compositions. This will be expected to increase the demand for ultrafiltration in future years.
Market Dynamics
Global Ultrafiltration Membrane Filtration Market Drivers
Increasing Demand In Biopharmaceuticals For Removal of Pyrogen and Endotoxin
The pyrogens are fragments of bacterial cell walls. The chemical stability of pyrogens means bacteria do not always break them down. Quality control during biopharmaceutical product manufacturing relies heavily on ultrafiltration's ability to remove pyrogens and endotoxins from solutions properly. The biopharmaceutical sector strives to provide the highest possible product quality by eliminating the risk of contamination. This is one of the key factors that the demand for ultrafiltration membranes is rising.
Increasing Awareness Regarding Greywater Treatments
The"greywater" includes all types of wastewater produced in residential or commercial structures. "greywater" refers to the wastewater typically produced by showers, bathtubs, washbasins, and washing machines. First, water is recycled with the help of an ultrafiltration membrane and reused it. After the water is in the filter, it uses for various purposes. As a result, there is a growing demand for ultrafiltration membranes used for wastewater filtration.
Global Ultrafiltration Membrane Filtration Market Restraints
Sensitive to Oxidative Chemicals
The ultrafiltration process is extremely delicate in the presence of oxidative substances such as high concentrations of nitric acid, sulfuric acid, peroxides, and persulfates. Because it causes chemical corrosion, exposure to sodium hypochlorite (NaOCl) shortens the lifespan of membranes. This occurs whenever a breach in the membrane is caused by a process that cannot be reversed. This can cause damage to the membrane, which will fail in the ultrafiltration process. This leads to hampering the growth of the ultrafiltration membrane market.
Issue Related to Lifespan and Efficiency of Membrane
The lifespan of the membrane used in a separation process has some operating limits; membranes typically need to be replaced anywhere from two to five years after being put into service. Certain components, including proteins, bacteria, pyrogen, and colloids, can combine to create a layer on the surface of a membrane during the treatment of water or an industrial operation. The operating effectiveness of ultrafiltration is decreased due to the accumulation of fouling and scaling caused by these particles on the surface of the membrane. Because of this, the membranes used in ultrafiltration have a shorter lifespan and are less effective, both of which will slow the expansion of the ultrafiltration market.
Global Ultrafiltration Membrane Filtration Market Opportunities
Rising Scarcity of Fresh Water
The lack of freshwater availability is a significant challenge that faces not just businesses but society as a whole. The manufacturing process of industries will demand significant quantities of water, which will, in turn, result in the generation of industrial effluent. Because water is becoming increasingly scarce, businesses must recycle and reuse it to manage their waste effectively. In the years to come, there will be a greater need for resources due to the expansion of industrialization. This increase is expected to bring up new opportunities for the application of ultrafiltration. Water scarcity will keep increasing due to the huge growth in world population, urbanization, industrialization, pollution, and climate change. As a result, there will be a substantial rise in demand for ultrafiltration in the coming years.
Market Scope
Report Metric
Details
Market Size by 2031
USD XX Million/Billion
Market Size in 2023
USD XX Million/Billion
Market Size in 2022
USD XX Million/Billion
Historical Data
2019-2021
Base Year
2022
Forecast Period
2023-2031
Report Coverage
Revenue Forecast, Competitive Landscape, Growth Factors, Environment & Regulatory Landscape and Trends
Segments Covered

Segmentation by Type

Polymeric Ultrafiltration Membranes
Ceramic Ultrafiltration Membrane

Segmentation by Application

Biopharmaceuticals
Food and Beverage
Industrial Processing
Portable Water Treatment

Geographies Covered

North America
Europe
APAC
Middle East and Africa
LATAM

Companies Profiles

Pentair
Parker Hannifin Corporation
Koch Membrane Systems
3M Company
Alfa Laval
SUEZ Water Technologies And Solutions
Toray Industrial Inc.
Pall Corporation
Evoqua Water Technologies LLC
PCI Membranes
Segmental Analysis
Segmentation By Type
Polymeric Ultrafiltration Membranes
Polymeric-based membranes, the pore size can be easily regulated during the production process, and installing these membranes requires a more compact area. Membranes made of polymeric ultrafiltration materials are often utilized in the water and wastewater treatment industries and those dealing with food and beverages.
Ceramic Ultrafiltration Membrane
Physical separation can be achieved by using ceramic ultrafiltration. Inorganic porous membranes with pore sizes ranging from 100 to 2 nanometers are utilized to separate things such as viruses and proteins from a liquid solution. Ceramic ultrafiltration membranes are helpful in treating wastes that consist of waste-based semisolids and oily emulsion wastes.
Segmentation By Application
The concentration of enzymes and proteins using ultrafiltration membranes allows the salts and water to flow through the membrane while allowing the enzymes and proteins to be concentrated. This separation method is widely used across the globe.
Removing pyrogens and endotoxins from ultrafiltration solutions is an important step in the quality control process for developing biopharmaceutical products because of the method's ability to do so efficiently. The pharmaceutical and healthcare sectors rely on ultrafiltration to manufacture purified water to assure the safety and uniformity of goods, as well as the separation of process streams and the treatment of waste streams for safe discharge or reuse. Ultrafiltration also treats waste streams for safe discharge or reuse. The pharmaceutical industry uses ultrafiltration to recover fermentation broths, which are then used to manufacture antibiotics.
To improve the quality of the product, ultrafiltration membranes are widely used in the food and beverage industries. Using ultrafiltration systems, juice that originates from natural sources can have proteins, suspended colloids, polyphenolic compounds, starch, pectin, and microorganisms removed, leaving behind stable juice even after prolonged storage. Additionally, ultrafiltration is applied in the dairy processing industry for various purposes, including the standardization of protein levels in cheese milk, the production of fresh cheese, the decalcification of permeates, and the reduction of lactose levels.
In the treatment of water, membranes are frequently used for the filtration of pollutants, as well as the removal of particles and suspended solids. In the process of desalinating water ultrafiltration membranes are utilized rather frequently. In addition, the necessity of water treatment for removing contamination from sewage and industrial discharge is the primary factor driving the ultrafiltration market in the business that deals with water and water treatment. The growing consciousness of the importance of wastewater treatment drives the need for ultrafiltration membranes in industrial treatment applications. It is becoming increasingly required to remove oils that are present in many industrial effluent streams. This is necessary to comply with strict discharge requirements and to meet rising production costs. The employment of ultrafiltration is a method that achieves desirable results.
To purify water, contaminants are removed using ultrafiltration, which involves forcing water through a semipermeable membrane. Suspended particles and high-molecular-weight solutes are retained on one side of the membrane, known as the retentate side. Water and low-molecular-weight solutes are allowed to pass through on the other side of the membrane, known as the permeate side. In addition to various salts, most organic molecules and viruses can be removed from water by ultrafiltration. It eliminates 90–100% of infections and does not require chemicals except those used for cleaning the membranes. These characteristics have contributed to the technology's rise in popularity.
Regional Analysis
The Global Ultrafiltration Membrane Filtration Market is segmented by region as North America, Europe, Asia Pacific, Latin America, and Middle East and Africa.
North America
The American region is estimated to continue to be the leading player in the global ultrafiltration membrane market during the projection period. It is anticipated that factors such as an increase in the usage of advanced filtration systems, an increased inclination among firms to launch products in the United States, and tight legislation on drinking water will affect the market growth in the area.
Europe
It is predicted that Europe will follow the lead in the market due to stringent regulatory regulations regarding environmental pollution and access to clean water paired with higher investments in pollution control. This will allow Europe to take the lead in the market. Air has been purified at 60 liters per minute with the removal of 99.99% of viruses and 99.9999% of bacteria due to the introduction of next-generation Point-of-Entry Ultrafiltration Systems by companies in this region. This is projected to boost the market revenue growth in Europe.
Asia-Pacific
The performance of ultrafiltration, which is used for removing fines and ultrafine particles from the feed or wastewater, has grown, which has led to the projection of an increase in the size of the Asia-Pacific ultrafiltration market in the next years. The expansion of the pulp and paper industries drives this increase. By 2030, both the consumption of and production of household paper in the China region will have increased. As a result, a significant quantity of wastewater will be produced in the China region. In addition, India has seen a significant expansion in the cosmetic manufacturing sector, which is one industry that extensively uses ultrafiltration to create ultrapure water.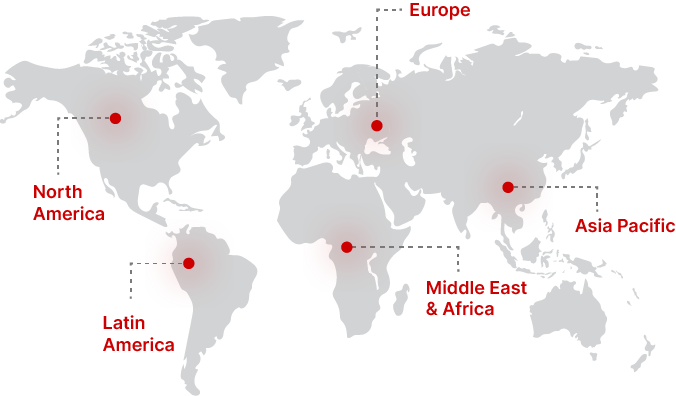 Regional Growth Insights
Download Free Sample
Key Players
Pentair
Parker Hannifin Corporation
Koch Membrane Systems
Alfa Laval
SUEZ Water Technologies And Solutions
Toray Industrial Inc.
Pall Corporation
Evoqua Water Technologies LLC
PCI Membranes
Recent Developments
13 Oct 2021: Development of high-performance ultrafiltration membrane. Due to its low-pressure operation, low energy consumption, good product quality, and easy operation, UF membranes have been widely used in wastewater treatment. UF membranes have improved wastewater treatment performance recently. Surface-modified fouling-resistant membranes increase flux recovery and fouling reduction. Fouling-resistant and highly selective UF membranes have been successfully developed, showing outstanding performance in pollutant removals. These high-performance UF membranes simplify wastewater treatment by removing a wider range of pollutant types, minimizing the post-treatment step.
Ultrafiltration Membrane Filtration Market Segmentations
Segmentation by Type
Polymeric Ultrafiltration Membranes
Ceramic Ultrafiltration Membrane
Segmentation by Application
Biopharmaceuticals
Food and Beverage
Industrial Processing
Portable Water Treatment
Frequently Asked Questions