Market Overview
According to Reed Intelligence the VME Power Supplies Market Size will approximately grow at a CAGR of 5.1% during the forecast period.
The two most frequent options are VME650 (conduction cooled) and VME650A (air cooled), according to Type Segmentation. The conduction-cooled VME650 is used in applications that need efficient heat dissipation and robust environmental resistance. The VME650A employs air cooling methods and provides a helpful alternative when air cooling is sufficient.
In terms of Application segmentation, the Industrial Power Supply category had the largest market share in 2020. This is a result of the growing use of VME systems in applications for process control, industrial automation, and robotics. To operate in demanding industrial environments, all of these applications need dependable power supply systems. The key growth drivers for the sector were the modernisation of the defense industry and the need for reliable and constant power supplies from military applications. The Heavy-duty Commercial Power Supply industry, which supplies the infrastructure, transportation, and telecommunications sectors, accounted for a significant percentage of the market.
Market Dynamics
Market Drivers
The largest users of VME systems and power supply are the booming aerospace and military sectors. Reliable and high-performance power supply solutions are becoming more and more important due to the growing need for complex electronic systems in the aviation industry as well as the rising cost of military modernisation.
Advances in power electronics, such as higher power densities, improved thermal management, and improved power conversion efficiency, are driving the development of complex VME Power Supplies. Greater reliability, performance, and system integration are now provided by these improvements.
Market Restraints
The cost of VME power supplies might be a significant roadblock, especially for projects with limited funding. Due to the significant research and manufacturing expenses connected with cutting-edge power supply technology and stringent quality requirements, the use of VME Power Supplies may be restricted, particularly in price-sensitive industries.
VME Power Supplies Market Manufacturers may find it challenging to comply with pertinent rules and regulations, such as MIL-STD and DO-160 in the aerospace and military sectors. The certification and development processes become more expensive, time-consuming, and challenging to perform
Market Opportunities
The development of communications networks, such as 5G and fiber deployments, may be advantageous for VME Power Supplies. These power supply are necessary to support the infrastructure requirements of telecom equipment such base stations, network switches, and routers.
Integration of Renewable Energy Sources
The incorporation of renewable energy sources like solar and wind into VME systems may be advantageous for VME Power Supplies. Due to the ease with which these power sources may be connected to renewable energy systems, clean and efficient power supply solutions are now practical for remote or off-grid applications.
Market Scope
Report Metric
Details
Market Size by 2031
USD XX Million/Billion
Market Size in 2023
USD XX Million/Billion
Market Size in 2022
USD XX Million/Billion
Historical Data
2019-2021
Base Year
2022
Forecast Period
2023-2031
Report Coverage
Revenue Forecast, Competitive Landscape, Growth Factors, Environment & Regulatory Landscape and Trends
Segments Covered

Segment by Type

VME650 (Conduction Cooled)
VME650A (Air Cooled)

Segment by Application

Industrial Power Supply
Military Power Supply
Heavy-duty Commercial Power Supply

Geographies Covered

North America
Europe
APAC
Middle East and Africa
LATAM

Companies Profiles

ACL-Apollo Computing Laboratories
Aegis Power Systems
AJ's Power Source
Behlman Electronics
Brandt Electronics
CAEN
CRANE Interpoint
Electronic Design
GE
iRep
Pascall
Pulse Electronics
VPT
WIENER Power Electronics
Segmental Analysis
Segmentation By Type
VME650 (Conduction Cooled)
Conduction cooling, which includes the direct transfer of heat from conductive materials to the surrounding air, is the purpose of the VME650 (Conduction Cooled) kind of VME Power Supply. It is suitable for applications that need for efficient heat dissipation and hardness under difficult circumstances.
This kind of VME Power Supply employs air cooling devices to distribute heat generated during operation. It incorporates fans or heat sinks to encourage circulation and maintain the appropriate operating temperatures. It provides a useful choice and is often employed when air conditioning is sufficient.
Segmentation By Application
In in this category are primarily designed to meet the requirements of industrial applications. Robots, process control, factory automation, and other industrial machinery could be used in these applications. Industrial Power Supply must provide constant, dependable energy to support operation in challenging industrial environments.
VME Power Supplies Market Report are designed to perfectly meet military criteria while withstanding the most extreme environmental conditions. Military vehicles, defensive systems, and communication systems all utilise this power source. They must follow MIL-STD guidelines in order to guarantee reliability, robustness, and resistance to external effects.
Heavy-Duty Commercial Power Supply
This area includes VME Power Supplies built for heavy-duty commercial applications. The infrastructure, telecommunications, energy, and transportation sectors all employ these power sources. They are designed to endure inclement weather, provide high power outputs, and follow industry-specific regulations and specifications.
Regional Analysis
The Global VME Power Supplies Market is segmented by region as North America, Europe, Asia Pacific, Latin America, and Middle East and Africa.
Due to the expanding aerospace, military, and telecommunications industries in the area, North America is a large market for VME Power Supplies. There is a high demand in the region for VME systems and power supply units that correspond to tight industry standards and regulations. The US is a significant participant in this sector, emphasizing attempts to modernize the military and improve cutting-edge technologies.
VME Power Supplies have a significant market in Europe. In the aerospace and defense industries, Germany, France, and the United Kingdom are market leaders. Due to its strong emphasis on technological advancement, strict quality standards, and adherence to industry regulations, the European market is unique. The development of renewable energy and industrial automation in the region also offers market opportunities for these areas.
The Market in Asia Pacific is expanding rapidly. In countries like China, Japan, South Korea, and India, spending on the military, aerospace research, and telecommunications infrastructure are all rising considerably. Due to the region's strong manufacturing capabilities, technological advancements, and increased investment in industrial automation, the market is anticipated to grow. VME Power Supplies may benefit from the growing attention on smart grid technology and renewable energy sources in countries like China and India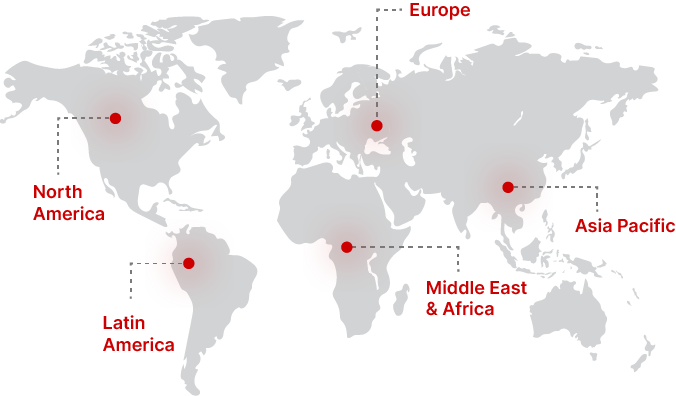 Regional Growth Insights
Download Free Sample
Key Players
ACL-Apollo Computing Laboratories
AJ's Power Source
Behlman Electronics
Brandt Electronics
CAEN
CRANE Interpoint
Electronic Design
GE
iRep
Pascall
Pulse Electronics
VPT
WIENER Power Electronics
Recent Developments
High-Efficiency Power Conversion
New developments in VME Power Supplies have significantly improved power conversion efficiency, reduced power losses, and overall energy efficiency. Wide-bandgap semiconductors (like SiC and GaN) and other cutting-edge power semiconductor technologies are being incorporated into VME Power Supplies in order to boost efficiency and power densities.
VME Power Supplies Market Segmentations
Segment by Type
VME650 (Conduction Cooled)
VME650A (Air Cooled)
Segment by Application
Industrial Power Supply
Military Power Supply
Heavy-duty Commercial Power Supply
Frequently Asked Questions