Market Overview
The Global Wireless Karaoke Microphone Size is slated to grow substantially at a CAGR of approximately 2.5% during forecast period.
The market's expansion is attributable to the growing popularity of karaoke among young people throughout the world as a source of entertainment. The name "karaoke" is derived from the Japanese words "oke," which means orchestra, and "kara," which means empty or blank. In the 1970s, Karaoke first appeared in Japan. In 1971, Daisuke Inoue, a businessman from Japan, created the first karaoke machine. Those who participate in interactive entertainment such as karaoke sing along to pre-recorded music. A song's instrumental version is often what is heard on recordings.
The global economy has been subjected to a succession of destabilising shocks since the outbreak of COVID-19, with many businesses filing insolvency and suffering a steep decline in turnover. The world economy started to revive after more than two years of pandemic. However, as 2022 approaches, the Russian Federation's invasion of Ukraine, as well as the global implications for commodity markets, supply networks, inflation, and financial conditions, has worsened the global slowdown. The war in Ukraine, in particular, is causing soaring costs and volatility in energy markets, with gains in activity in energy providers being more than offset by headwinds in the majority of other countries.
Market Dynamics
Market Drivers
The market is anticipated to be driven by an increase in karaoke contests throughout the world over the projected period.
The market is boosted by the growing number of bars and restaurants that provide karaoke rooms on the premises.
During the projected period, the market is expected to rise due to consumers' growing desire for karaoke as a way to connect.
The industry is being stimulated by the rising popularity of karaoke as a form of entertainment at business events.
The business is boosted by the increasing number of movies and TV shows that feature karaoke sequences.The market is being stimulated by the increasing use of smart gadgets and high-tech features.
Market Restraints
Technological issues and expensive karaoke equipment are expected to impede industry expansion.
Lack of knowledge about smartphone karaoke apps is anticipated to be a barrier to the market's expansion.
The main market participants should see prospects for expansion as demand for smartphone karaoke applications grows.
Market Scope
Report Metric
Details
Market Size by 2031
USD XX Million/Billion
Market Size in 2023
USD XX Million/Billion
Market Size in 2022
USD XX Million/Billion
Historical Data
2019-2021
Base Year
2022
Forecast Period
2023-2031
Report Coverage
Revenue Forecast, Competitive Landscape, Growth Factors, Environment & Regulatory Landscape and Trends
Segments Covered

Segment by Type

Portable systems
Fixed systems

Segment by Application

Personal
Commercial

Geographies Covered

North America
Europe
APAC
Middle East and Africa
LATAM

Companies Profiles

Singing Machine
Philips
BONAOK
Goodaaashop
Apple
The Platinum
ARCHEER
MI
Changba
Takstar
Segmental Analysis
Segment by Type
These are lightweight, small, and movable cordless singing mics. They are typically battery-powered and comprise a transmitter and receiver that can be readily attached to speakers, televisions, or other audio systems. Individuals and small groups who enjoy singing on the go, such as while trekking or travelling, are fans of portable wireless karaoke microphones.
These are movable karaoke speakers that are placed firmly in a location, such as a karaoke club or a home theatre system. Fixed cordless vocal mics generally have multiple channels and higher frequency ranges, which improves audio clarity and range.
As a result, a regional study of the cordless karaoke microphone market would examine the demand and attraction of movable and fixed systems in various areas of the world. This would help manufacturers and marketers of cordless singing microphones identify the most lucrative markets and adjust their products and marketing strategies accordingly.
Segment by Application
These are wireless karaoke mics intended for individual use, such as performing or rehearsing at home or in small groups. These mics may be less expensive and more accessible than commercial-grade microphones. They may also include built-in speakers or connectivity to mobile devices for audio playback.
These are professional or commercial wireless karaoke microphones, such as those used in karaoke clubs, eateries, or event locations. These microphones may be of greater quality and include more sophisticated features such as improved sound clarity, noise suppression, and an extended battery life. For bigger gatherings, they may also be built to work with professional sound systems or to be interoperable with various wireless frequencies.
Regional Analysis
The Global Wireless Karaoke Microphone Market is segmented by region as North America, Europe, Asia Pacific, Latin America, and Middle East and Africa.
North America
North America is a significant market for cordless singing microphones. The market for karaoke devices is growing due to the popularity of karaoke bars and parties in the United States and Canada. The increasing use of sophisticated wireless technologies, as well as the availability of a varied range of goods with features such as Bluetooth networking and built-in speakers, are driving market growth.
Europe
The market in Europe is expected to grow in the upcoming years due to a rise in karaoke system awareness in the area. The European market for cordless karaoke mics is also significant, with the United Kingdom, Germany, and France leading the way. The growing popularity of home entertainment systems, coupled with increasing demand for singing among younger demographics, is propelling the industry forward.
Asia Pacific
A high CAGR is anticipated for the Asia Pacific market during the projected period as a result of the growing popularity of karaoke in the region's bars, restaurants, and gatherings. The Asia Pacific region is one of the most significant markets for wireless karaoke mics, led by China, Japan, and South Korea. The region has a long history of singing culture and a sizable karaoke fan base. The increasing use of cellphones and other mobile devices, as well as the availability of low-cost wireless microphones, are driving market growth in the area.
Middle East and Africa
Wireless singing mics are becoming more popular in the Middle East and Africa. The area has a rising number of youthful consumers who are enthusiastic about karaoke and are progressively embracing new technologies. The rising prevalence of social media and online singing platforms, combined with the availability of low-cost wireless mics, is anticipated to fuel regional market development. However, the market is small in comparison to other areas, and variables such as economic insecurity and political unrest in some nations may stifle market development.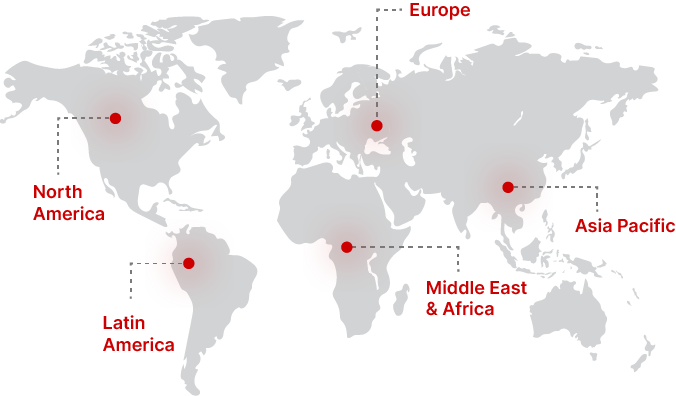 Regional Growth Insights
Download Free Sample
Key Players
Philips
BONAOK
Goodaaashop
Apple
The Platinum
ARCHEER
MI
Changba
Takstar
Wireless Karaoke Microphone Market Segmentations
Segment by Type
Portable systems
Fixed systems
Segment by Application
Frequently Asked Questions